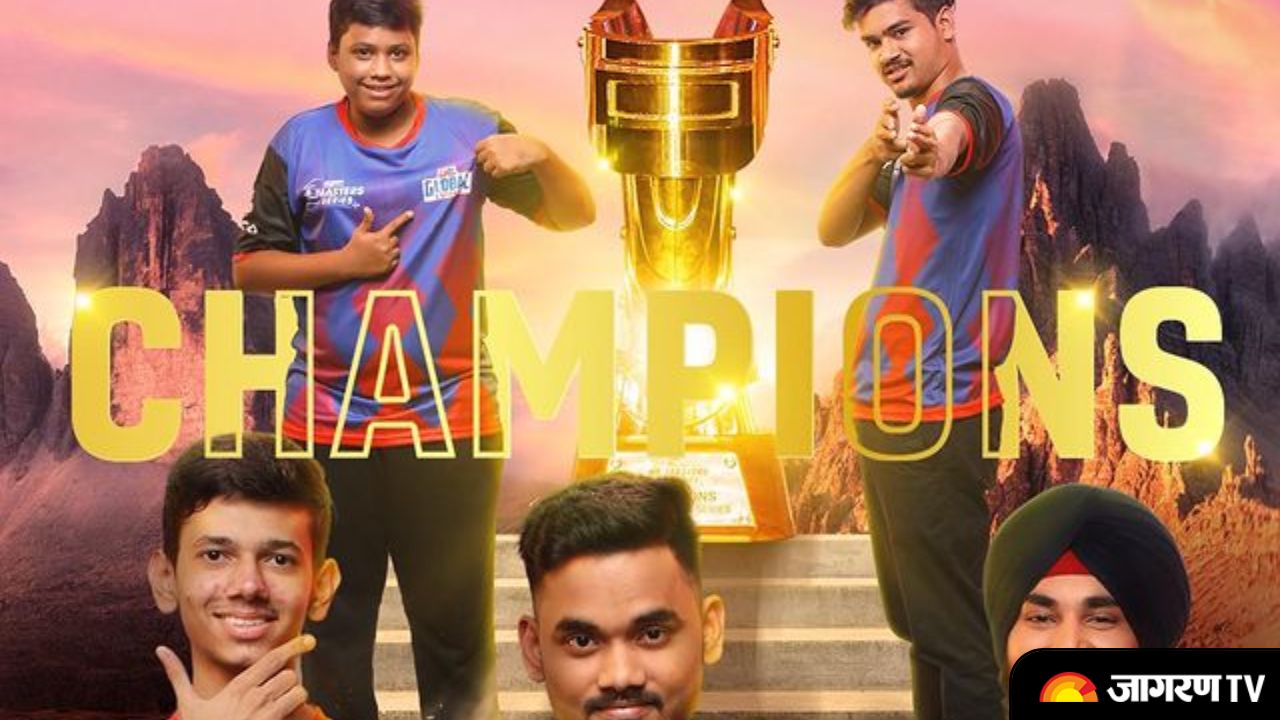 BGMI Masters Series brought to you by NODWIN Gaming is the first ever lan event in India that is being broadcasted live on Television on Star Sports 2 channel. The Grand Finals concluded on 17th July'22 with team Global Esports becoming the champions of this massive event. The event had a nail biting ending considering the fact that the winner wasn't clear until the last match's last 3 teams were remaining. Here's everything you need to know about the winners, standings and prize pool won by the teams.
Masters Series Grand Finals Winners & Overall Standings
Team Global Esports won the event by over-performing GodLike Esports in the final match and finishing with a 4 points lead. Global Esports started from #7 positions at the start of the final day and went on to win it all. GodLike Esports followed in 2nd position and Orangutan Gaming in 3rd place. Here's the overall standings of the Masters Series: Grand Finals.
Masters Series Prize Pool Distribution
| | | |
| --- | --- | --- |
| Champions | Global Esports | INR 25 Lakhs |
| 1st Runner Up | GodLike Esports | INR 12 Lakhs |
| 2nd Runner Up | Orangutan Gaming | INR 7 Lakhs |
| 4th | Team Enigma Forever | INR 5 Lakhs |
| 5th | SkyLightz Gaming | INR 4 Lakhs |
| 6th | Team SouL | INR 3 Lakhs |
| 7th | Chemin Esports | INR 2.5 Lakhs |
| 8th | iNSANE Esports | INR 2.5 Lakhs |
| 9th | Enigma Gaming | INR 2 Lakhs |
| 10th | Team XO | INR 2 Lakhs |
| 11th | OR Esports | INR 1.75 Lakhs |
| 12th | Team 8Bit | INR 1.75 Lakhs |
| 13th | Blind Esports | INR 1.50 Lakhs |
| 14th | Nigma Galaxy | INR 1.50 Lakhs |
| 15th | FS Esports | INR 1.25 Lakhs |
| 16th | Revenant Esports | INR 1.25 Lakhs |
Masters Series MVP & Special Awards Prize Pool
GodLike Esports' Jonathan won the MVP award for the grand finals with a prize pool of INR 50K. Jonathan's rival Team SouL's GobLin won the Eliminator and Tapatap awards showcasing the great rivalry that's going on in the BGMI scenarios. Here's all the special awards prize pool distribution:
| | | |
| --- | --- | --- |
| Hunger Cure | Orangutan Gaming | INR 75K |
| MVP | Jonathan | INR 50K |
| Eliminator | GobLin | INR 25K |
| TapaTap | GobLin | INR 25K |
| Cruiser | Robin | INR 25K |
| Damager | Jonathan | INR 25K |
| Dost Award | Nakul | INR 25K |
| Savior | Hector | INR 25K |
| Survivor | Drigger | INR 25K |
| Motor Head | Ash | INR 25K |
| Doctor | Destor | INR 25K |