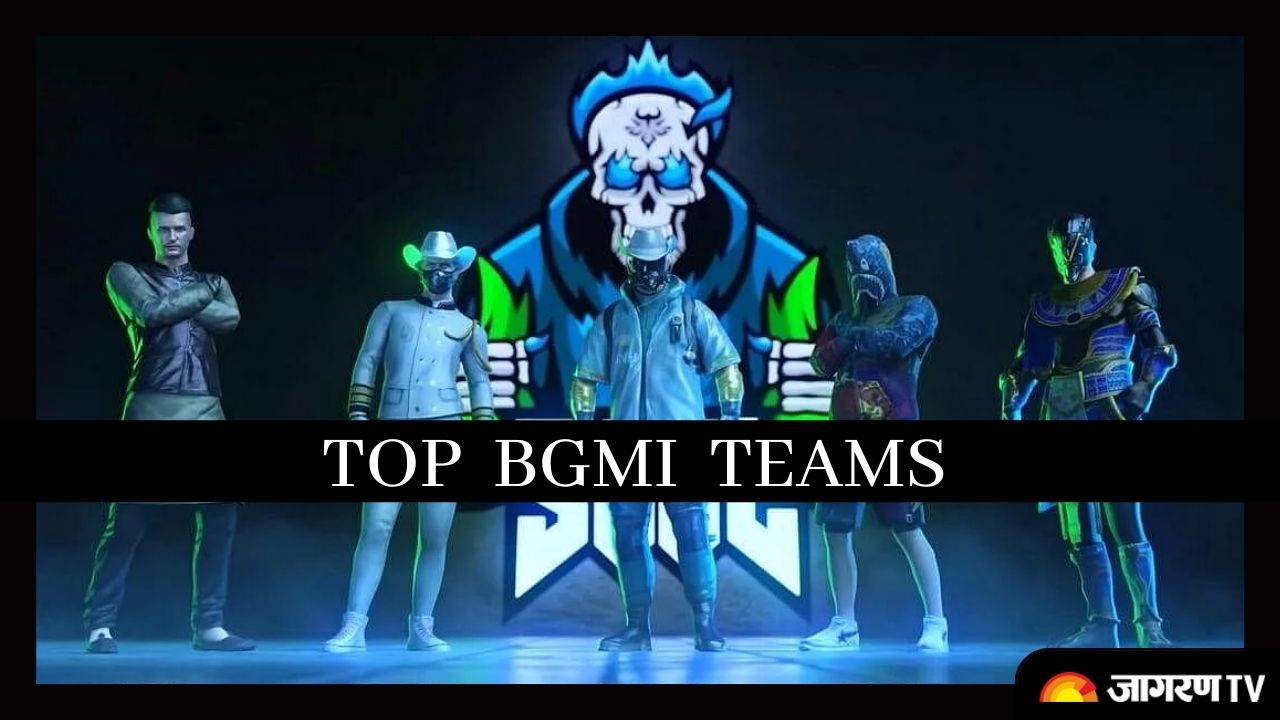 BGMI TEAMS: The Registration for Battlegrounds Mobile India Series 2021 is going on and the eSPorts savvy of India are gearing for the biggest tournament of this year. From solo players to duet to teams everyone is sharpening their skills and working on their gameplay to excel in the tournament. While the tournament is the most awaited, people are also looking forward to seeing the play of some top BGMI Teams of India. So below are the top Battlegrounds Mobile India teams who are all set to go for chicken dinner in BGIS 2021. 
Top 5 BGMI teams to watch out for in BattleGrounds Mobile India Series :
Team SOUL 
The new roster of team SOUL is not only an all-star roster, but their past tournament records as well make it a team to look out for. This team has achieved a lot during the initial stages of PUBGM, with SOUL winning back-to-back PMIS'19, PMCO-Spring Split India, 2nd position in PMCO Fall Split India. The team has also played various S-Tier tournaments: PMCO Spring Split Global Finals, PMCO Fall Split Global Finals, PEC'19. With the amount of experience and skills the team has, a lot is expected from them in upcoming events.
ROSTER :
Harmandeep "Mavi" Singh: IGL (In-Game Leader)

Tanmay "sc0ut" Singh: Scout / Assaulter

Naman "Mortal" Mathur: Support 

Yash "Viper" Soni: Support 

Parv "Regaltos" Singh : Assaulter / Entry Fragger
Team GodLike
Ex-TSM Entity has been known for their immense firepower throughout the community. They've been performing well since winning the PMCO Fall Split India. They placed 2nd in PMPL 2020 - South Asia RS, PMPL 2020 - South Asia Finals, 1st in PMIS 2020. They've performed well in S-tier tournaments, securing 5th position in PMCO: Fall Split Global Finals and 6th in PMWL Season 0. With this great lineup, fans would be expecting a great performance from them.
ROSTER:
GodLike signs ex-TSM Entity lineup.

Ghatak - The man behind the lineup and current Coach.

ClutchGod - IGL leading the lineup with his aggressive gameplays.

Jonathan - BGMI's best player with his goldy long-range sprays.

ZGOD - World-level supporter whose skill set has no upper bound.

Neyoo - Entry fragger leading the team from the front.
Team IND
Known for their consistency throughout the community, Team IND never fails to amaze their fans and viewers with their performances. Winning BGMI's first-ever tournament "Streamers Battle" playing as Team SNAX, they've given the statement that they're ready to conquer the game. They've been consistently performing in the tournaments with securing 2nd position in PMCO Spring Split, 5th in PMCO Fall Split, 6th in PMPL Spring Split South Asia Finals, 6th in PMIS 2020, and 9th in S-tier PMWL Season 0. 
ROSTER: 
Kanishk "Slayer" Shah: Sniper/IGL (In-Game Leader)

Raj "Snax" Varma: Assaulter

Daljit "Daljitsk" Singh : Sniper

Randeep "Attanki" Singh: Assaulter

Samir "Kratos" Choubey - IGL

Kaustubh "Trance" Walia - Assaulter
OR Esports
Orange Rock had a dream run for a year in mid-2019 to before PUBGM ban. They went on to secure 2nd position in PMIT 2019, 1st position in PMPL Spring Split 2020 South Asia RS, 4th in PMPL Spring Split SA Finals, 1st in ESL India 2020. As well as they've given the best ever performance by any Indian BGMI roster at the Global level with securing #2 position in PMWL Season 0 - East and had a small difference of 9 points between them and #1 position. With the team undergone major shufflings like their IGL Mavi joining Soul, Viru joining RO, and some new talents joining, we've to see if they will be able to dominate once again.
ROSTER:
Ammar "Destro" Khan - IGL ( In-Game Leader )

Arshpreet "Gill" Singh - Assaulter / Sniper

Arth "Vexe" Trived - Assaulter

"Aditya" Mathe - Entry Fragger

Joe "Anto" Micheal - Support
Team XO
Earlier known as Team Mayhem, Team XO has been on a roll in most of 2021 and they've outplayed, outperformed nearly every big dog team of BGMI. The roster is popping off big time in BGMI scrims and tournaments, securing top positions in almost all of the events being held. Fans would be expecting a lot from the team as they're almost a new name in the scenario and have been crushing almost all the veteran teams. 
ROSTER : 
Deepak "Sensei" Negi : IGL (In-Game Leader) 

Ashu "Punkk": Filter / Entry Fragger

Harsh "ImmortalGamerz": Assaulter

Lokesh "Cyrus" Yadav: Assaulter / Support

"ClownY": Support