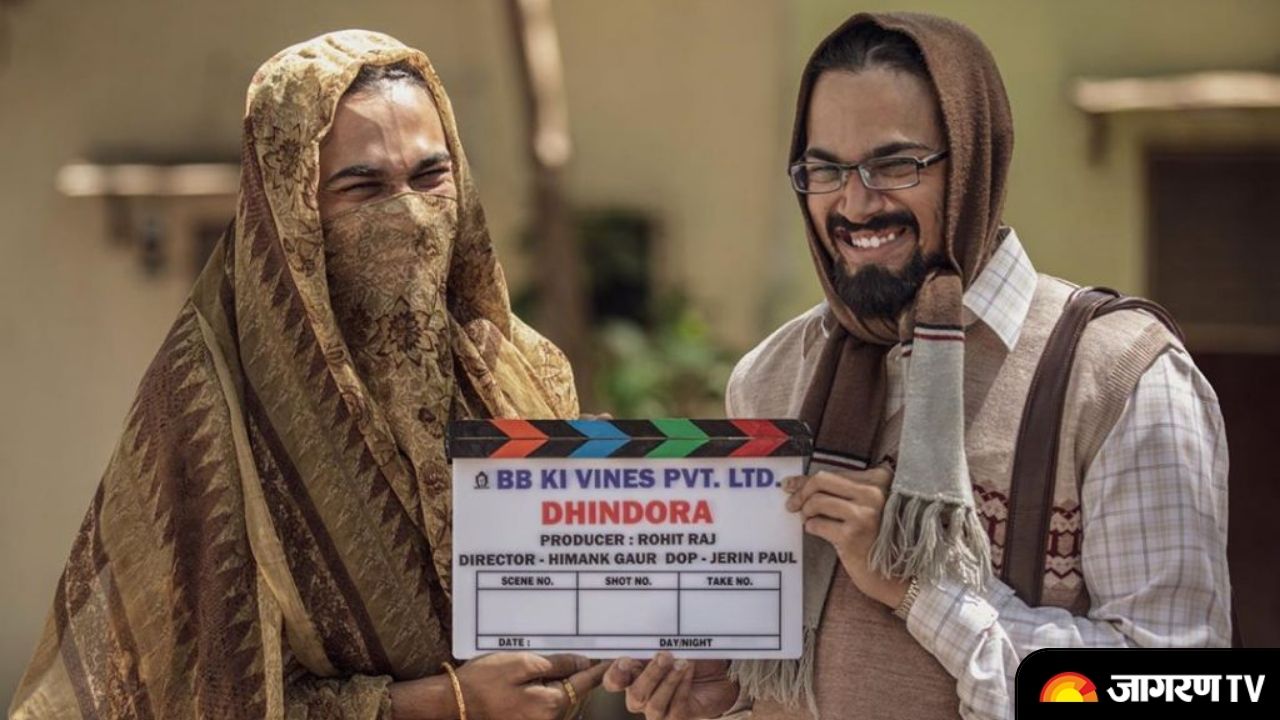 Dhindora: Bhuvan Bam popularly known by his YT channel BB ki Vines launched his web series "Dhindhora" on his YouTube channel. Dhindhora is a story that revolves around him and his family life among various situations that aim to provide people with a funny watching experience. Bhuvan is going to be playing a total of 9 characters from his BB ki Vines characters.
 

 

 

View this post on Instagram
Bhuvan Bam made Dhindora in 3Years
Being super excited about his show, he stated that he has been working for more than three years on this project. He said, "We have worked over 3 years to bring Dhindora to life. Today feels surreal when we finally present to you what we have been creating with all our hearts. I'm grateful to each and every person who has supported us through this journey. Each of my characters are real-life inspirations for me and I'm glad they are receiving so much love from the audiences. Cannot wait for you all to experience Dhindora, and what we have in store for the coming weeks.". 
Bhuvan Bam Streaming 'Dhindora' Free for his Fans
Bhuvan came on YouTube livestream a few minutes prior to the premier of Dhindhora Episode 1 titled "Lag Gayi" and when asked if the show is going to be free, he explained that he became whatever he is today because of YouTube and all the fans and subscribers. So his very special first ever web series is going to be premiered over YouTube for free for everyone to watch and enjoy.
Bhuvan Bam Dhindora Reviews
In less than 24 hours of the release of the first episode, 'EP 01: Lag Gayi' got more than 6M views on Youtube and more than 1.5M likes. Fans are loving his first ever web series and its trending number 1 on Youtube.
Dhindora is also trending on Social media site Twitter and fans are showering their love to BB. 
Bhuvan Bam dedicated Series to his Aayi Baba
Buvan has also dedicated his first web story to his parents. Bhuvan was very close to his Aayi Baba and went through a lot after their demise in 2021 due to Covid-19. His first ever web-series is dedicated to them.
About Bhuvan Bam web series Dhindora
Let us tell you that Bhuvan Bam's series 'Dhindora' is directed by Himank Gaur, and has a light-hearted story that revolves around Bhuvan and his family. All the characters in the stories are played by Bhuvan himself. He is essaying a total of nine characters from BB Ki Vines Universe single-handedly. The series also features popular actors like AnupSoni, Rajesh Tailang and debutant Gayatri Bharadwaj.