Know Kunal Nayyar's Biography, the Big Bang Theory actor who passed offensive comment on Madhuri Dixit; Career, Age, Relationship and more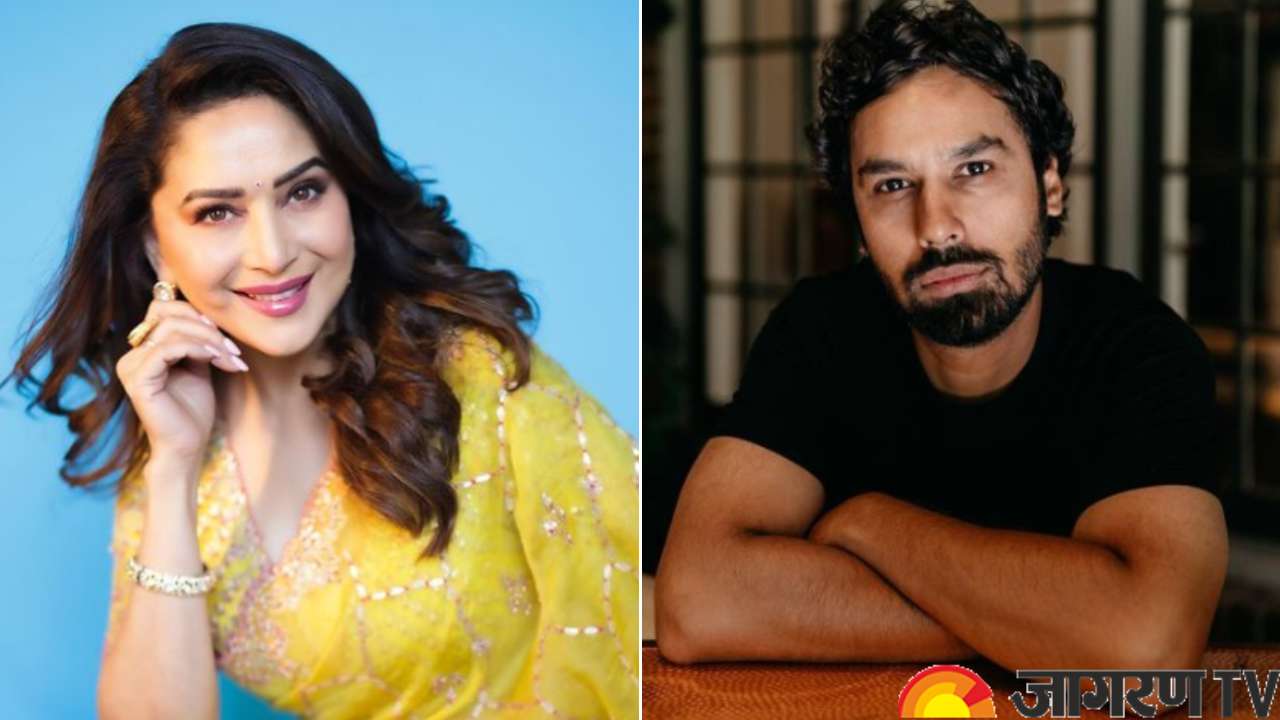 Recently Netflix is facing a whirlwind of backlash for its best show 'The Big Bang Theory'. In one of its recent episodes, the characters insulted two renowned Bollywood actresses, and for the same, political analyst Mithun Vijay Kumar has issued a notice to Netflix for taking down the episode as it showcases discrimination and has a negative impact on society. Sheldon Cooper (played by Jim Parsons) and Raj Koothrapalli (played by Kunal Nayyar) compare Madhuri Dixit and Aishwarya Rai, when Raj was seen stating Madhuri "a leprous prostitute".
Recently, I came across an episode of the show Big Bang Theory on Netflix where Kunal Nayyar's character uses an offensive and derogatory term to refer to the legendary Bollywood actress @MadhuriDixit. As a fan of Madhuri Dixit since childhood, I was deeply disturbed by the… pic.twitter.com/pvRCKd5Ne4

— Mithun Vijay Kumar (@MVJonline) March 22, 2023
Talking about Raj, the character has been played by Indian actor Kunal Nayyar, who is from Delhi only. Let us know more about Kunal Nayyar's biography.
Kunal Nayyar Early Life
Kunal Nayyar is a British-born Indian-American actor. Kunal was born on April 30, 1981, in Hammersmith, London, England to Indian parents. His family relocated to Delhi when he was three years old, and he spent most of his childhood and education in New Delhi, India.
Also Read Netflix gets legal notice for derogatory comment on Madhuri Dixit in The Big Bang Theory; Jaya Bachchan reacts
Kunal Nayyar Education
He traveled to the United States to study business at the University of Portland in Oregon, where he also began acting classes. He then earned a Master of Fine Arts degree from Temple University in Philadelphia. Kunal chose to change his career path and become an actor after attending a Kennedy Center American College Theater Festival (KCACTF) event while still in college. 
For his Master of Fine Arts degree, he decided to major in acting at Temple University in Philadelphia, Pennsylvania. He spent seven years studying theatre. Kunal worked in London theatres for a short while after graduating and then began working in American TV commercials.
 

 

 

View this post on Instagram
Kunal Nayyar Career
Kunal rose to prominence after appearing in Rajiv Joseph's (renowned for his Pulitzer finalist play 'Bengal Tiger at the Baghdad Zoo') play Huck & Holden (2006). Kunal played as an Indian exchange student in the United States, attempting to learn about American culture before returning to India.
Huck and Holden at the Dahlia Theater in Los Angeles and Love's Labour's Lost at the Royal Shakespeare Company in Stratford-upon-Avon, England are among Nayyar's theatre credits. Kunal Nayyar co-starred with Jesse Eisenberg in The Spoils, an off-Broadway play written by Eisenberg, in the summer of 2015. During the summer of 2016, the production relocated to London's West End.
Kunal's other notable achievements include portraying the character Vijay in the Nickelodeon animation series "Sanjay and Craig", as well as voicing the character 'Gupta' in the animation film Ice Age: Continental Drift (2012).
Kunal Nayyar's first regular television role was on The Big Bang Theory, following a brief appearance on the CBS crime drama NCIS. In addition, he served as a guest host on CBS's The Late Late Show and had guest appearances on Sullivan & Son, The Mindy Project, and other recent TV shows. In addition, Nayyar starred in the indie movie The Scribbler and the Canadian movie Dr. Cabbie.
 

 

 

View this post on Instagram
Kunal is appearing in the Apple TV+ series named "Suspicion", based on the Israeli thriller series "False Flag". Kunal plays "Aadesh Chopra", opposite Georgina Campbell, Elyes Gabel, Elizabeth Henstridge, Angel Coulby, Lydia West, Clare Perkins, Tom Rhys Harries, Noah Emmerich, and Uma Thurman. The debut season of the series was made available in February 2022. The program earned a 6+ rating on IMDb while receiving conflicting reviews. Kunal looks significantly different from Raj in The Big Bang Theory.
Kunal Nayyar Relationship
Kunal married former Miss India (2006) Neha Kapur on December 22, 2011. On December 24, 2009, the two met for the first time in Delhi. Their wedding was held over six eventful days and had a thousand guests in attendance. The couple now split their time between Delhi and Los Angeles.