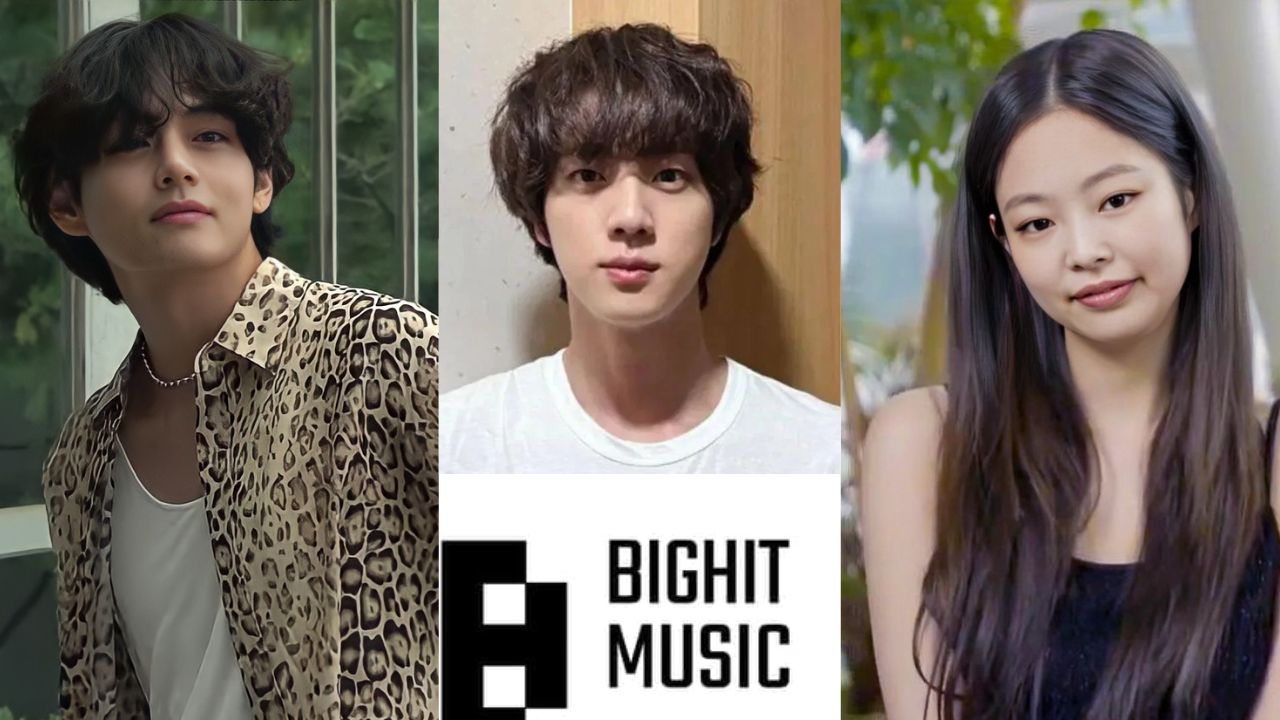 BTS V and Blackpink Jennie's dating rumor has started to take a toll on K-pop idols security and privacy to the extent that now the companies and labels behind the idols who were mum till now have started taking harsh actions against the violators.Big Hit ultimately released a lengthy statement that warned severe legal action. The BTS member Jin responded to the statement as well which is quite shocking coming from him. From the past few months a suspicious twitter account has been constantly targeting the two K-pop idols, releasing their morphed pictures claiming their private relationship. Both BTS ARMY and Blinks have been on an uproar ever since demanding the respective companies to intervene and following YG entertainment's brief reaction now Big Hit has come up with a warning.
Big Hit files criminal complaints amid BTS V and Jennie dating rumors
As per the report of Indian Express Big Hit in a recent statement mentioned "We have found multiple defamation postings containing false postings containing false information about the artists on platforms in and outside Korea. We have also found that a specific poster has been spreading the same ill-intentioned rumour in multiple platforms and filed a criminal complaint against the poster after gathering all of the repetitive uploading postings. We are currently following our legal response process. We would also like to share with you after an extended police investigation, we were able to identify the suspect and the case has been sent to the prosecutors office."
BTS Jin reacts to BTS V and Jennie dating rumor
BTS oldest member Kim Seokjin aka Jin who is known as the most calm and cheerful member of the group shockingly took to the weeverse minutes after and said "What did the haters do to be sent to prosecutors? They're asking for trouble." Every now and then twitter keeps buzzing with different alleged photographs of Kim Taehyung and Kim Jennie igniting the secret relationship rumor which has not only caused a personal disturbance to the idols but also between the two fandoms who constantly gets involved in a fan war.
BTS ARMY reacts to Big Hit filing criminal complaint