google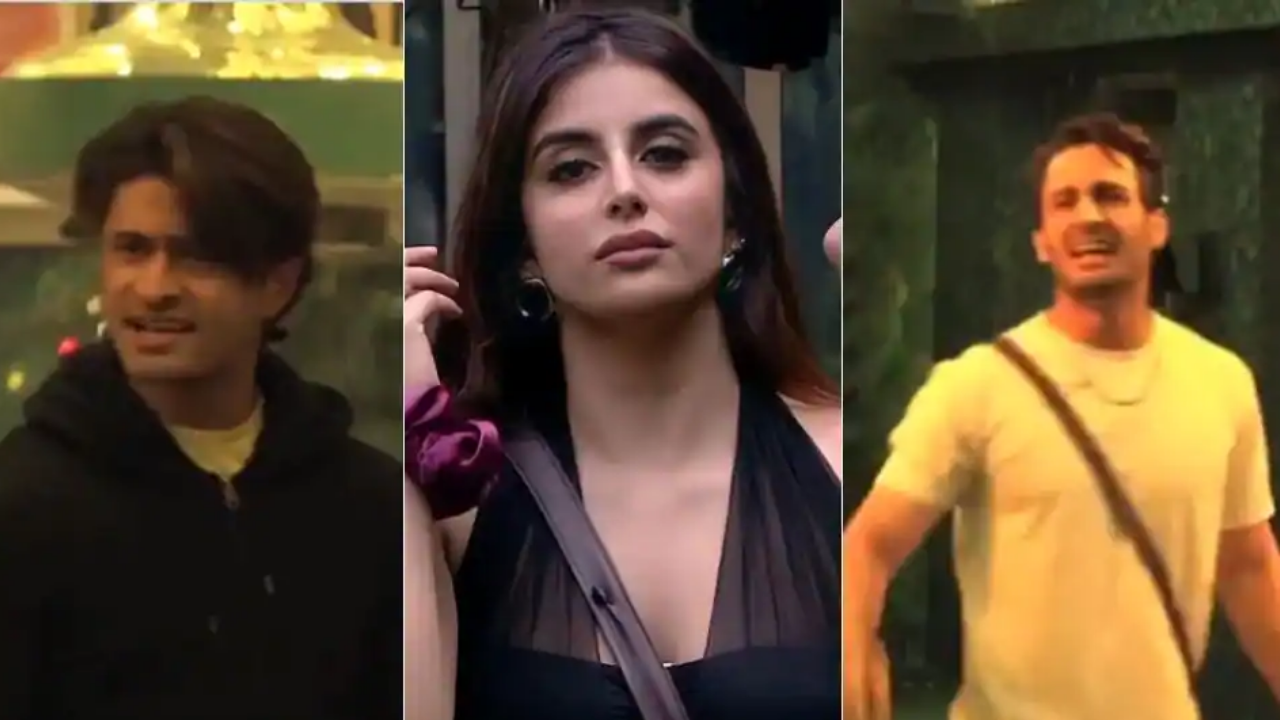 Bigg Boss 15 updates: You just need one heated argument or one sweet conversation to break or make any connection in this controversial big house. It's pretty obvious when people from different parts, different mentality, culture or perspective meet clashes come along and when they find someone likewise they get too much attached without knowing the further circumstances or how things will unfold. Something similar happened in the house when Umar Riaz got involved in a nasty fight with Ieshaan Shegall in the open nomination round.
Umar Riaz and Ieshaan Sehgall nasty fight in Bigg Boss 15 nomination:
This all started when the pairs were asked to choose one person among the two to nominate. Umar Riaz and Jay Bhanushali had to choose in between Miesha iyer and Akasa Singh.Umar Riaz appears to want to save Akasa Singh, whereas Jay is more concerned for Miesha Iyer. Umar says he doesn't approve of players that use trickery like the fake love angle to progress on the show. Jay claims that he dislikes Akasa. They had a minor disagreement about it. Later Ieshaan Shegall whose love story and PDA activities with Miesha Iyer is making headlines these days confronted with Umar Riaz where he calls him 'Ghatiya Admi'. Ieshaan was initially critical of Miesha, according to Umar Riaz, but now appears to be happy to play along.
Umar Riaz selfless nature towards Ieshaan Sehgall:
Well the previous argument of course didn't end on a good note but, in the recent episode Umar Riaz was shown worried about Ishaan Shegall's game on the show, according to him, he is loosing focus on the game. He then directly went to Ishaan and Miesha and confronted what he thinks about their relationship, to which Miesha reacted, and they have a fight involving the name of ex bigg boss contestant and Umar Riaz brother Asim riaz. After the argument, Umarsaid he has no right to judge their relationship, and they sorted out the matter by hugging each other.
Now watch out the reactions: