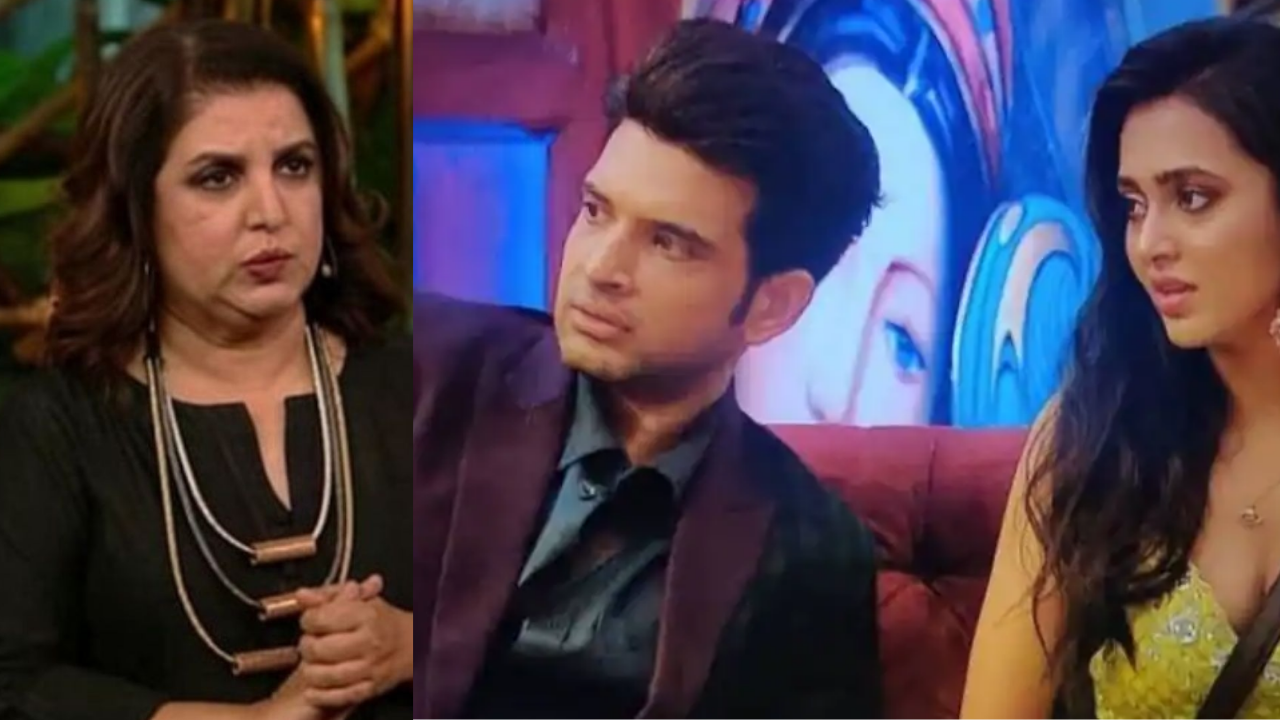 Bigg Boss 15: A change is always good in Bigg Boss to give the contestants a reality check of what's going outside the world and how are they being portrayed there. Salman has always been a host who schools candidates while still having a soft spot for them, but that isn't the case with the guest host who is filling in for him for the weekend. While Salman was in Riyadh, UAE for his tour, the house members were dealt with by Bollywood's ace director and choreographer Farah Khan on the weekend ka vaar episode.
Farah Khan trolls Tejran for their relationship insecurities
It would be a lie to say that Tejran trend flame has lowered down quite dramatically in recent days and people who entitled them as the power couple of the house are now questioning their relationship basis after the two had one on one during Ticket to finale challenge. Host Farah Khan bluntly told Karan when she saw them she saw a winner but, now it's all gone, she even mocked their relationship comparing to one in her film. When I first saw you, I thought,  "chalo winner mil gaya." There's a winner's air about him. "But it's all gone now,". The director labeled him as 'Devdas' for following Teja everywhere & apologizing again & again.
Furtherwise she mocked their relationship and said 'Rakhi-Zayed relationship (The one from mai hoon na) was still better & interesting than yours. Well this was not the first time when the couple got questioned for their insecurities, earlier Salman also called them out for fake bond to which Tejasswi reacted aggressively and the host said "Can I stop you Teja right now? You guys do not stand a chance."
Farah Khan slams Ritesh for misbehaving with Rakhi
Well, Tejrna and Pratik were not the only one who got earful from the host, Ritesh also got schooled for mistreating Rakhi being her husband. Rakhi was also scolded for tolerating such behaviour. Rakhi claims she is afraid  that Ritesh will abandon her. Farah reassure her that she will find more good guys,and that she should not set such a poor example.