Bigg boss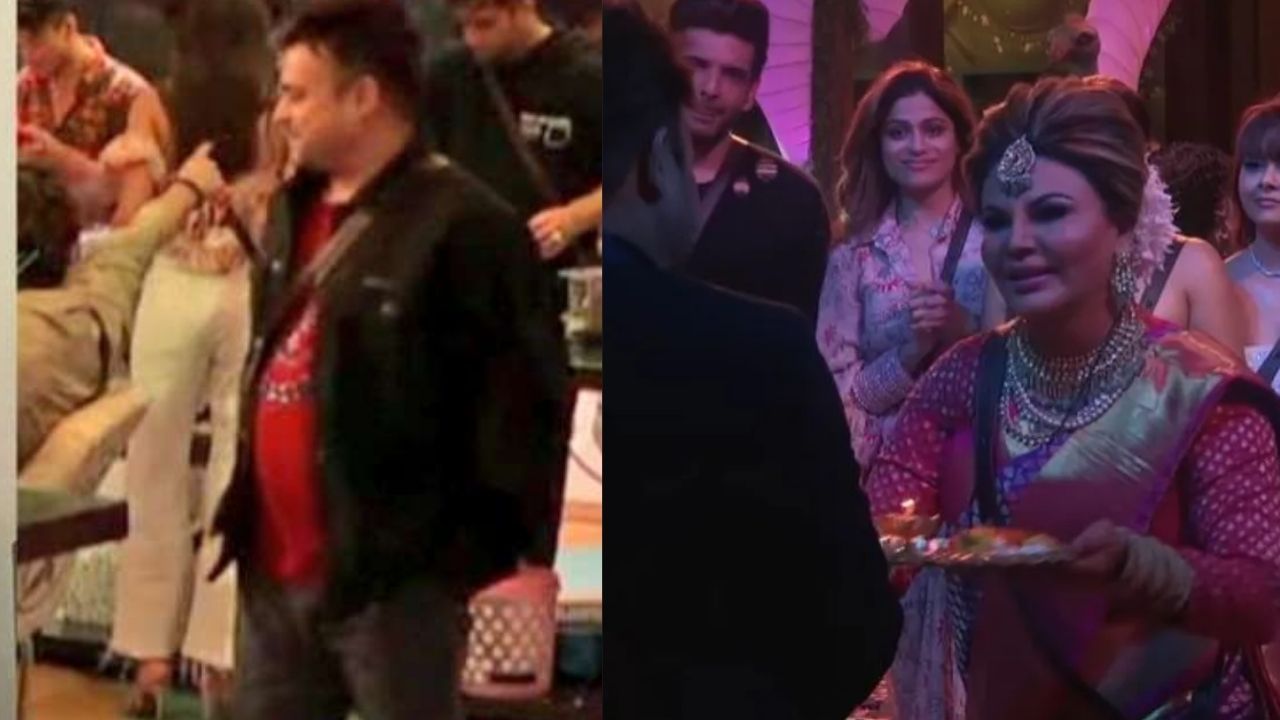 Bigg Boss 15: When things start to fall apart, Bigg Boss is a prime example of making things work at any cost. Things refers to the beloved TRP game, which prompted the creators to take a few harsh actions in the house. As we all knew, Bigg Boss TRP was constantly hitting rock bottom, and in order to rule the charts, it was critical to spice up the show, which, according to the audience, had become a little bland in recent days. Four individuals from the bottom six were just eliminated, allowing four wild card entrants into the house. Rakhi Sawant, the controversial queen, also unveiled her unknown husband to the world for the first time.
Rakhi Sawant enters Bigg boss 15 with husband Ritesh
Ex-Bigg Boss competitor Rakhi Sawant, together with her husband Ritesh and two other wild card entries, Devoleena and Rashmi Desai, made a stunning entrance in the show. Rakhi groved on'mera piya ghar aaya' to welcome her mysterious man amid a lot of hooting, clapping, and cheering. Ritesh was nicknamed 'jijaji' by the contestants, who were shouting loudly. They were also pleased to see some familiar faces and spoke with Rashmi and Devoleena.
Rakhi Sawant and Ritesh love story in Bigg Boss 15
After giving him a grand welcome, Rakhi touched her husband feet in respect, who responded back by hugging her. After so much request, Rakhi and Ritesh agreed to tell their love story to the contestants. Ritesh mentioned that he met Rakhi through WhatsApp when his PA gave her name while he was busy organizing an event. 
Rakhi also mentioned her side of love story and said by the time she met Ritesh, she already had a boyfriend who was kind of a don who used to take loans and invited a lot of problems, so she wanted to get rid of him. The house members looked quite comfy interacting with each other while Tejasswi and Rashmi started bonding from the very first meet. it would be interesting to watch how connections are going to take a turn in Bigg Boss 15 house.