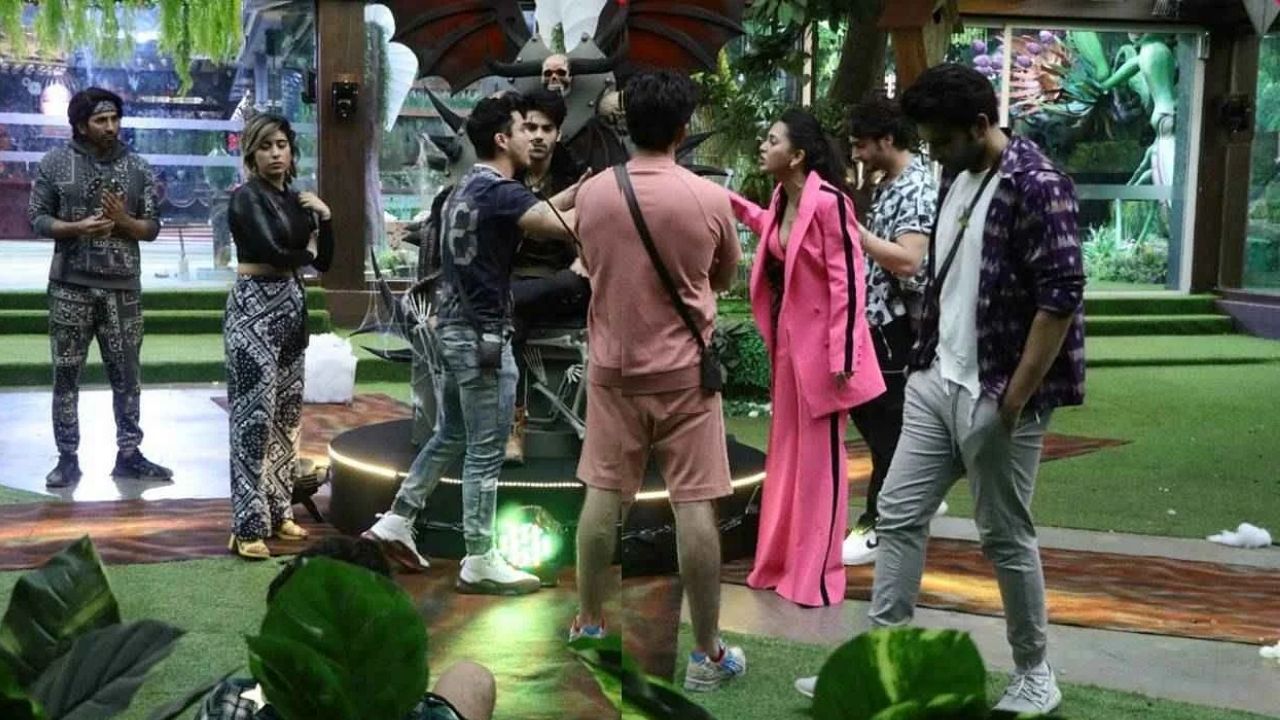 Bigg Boss 15:
No one is friend here and none are forever enemy in Bigg Boss house. Bigg Boss 15th season is repeatedly stealing all the limelight due to it's interesting turns and unexpected moves from day 1. It's more than a month now, and we have seen it all, the friendship, bond, enmity, jealousy, and love. But, the most dangerous part is when you underestimate that one person challenging his incapability to perform task, and later he becomes the reason of your disqualification. Yes, something similar happened yesterday when Simba Nagpal kicked out Karan Kundrra and Tejasswi Prakash from the VIP zones.
Simba Nagpal chose Nishant Bhat over Karan Kundrra
With every passing day, Karan Kundrra's impact on other house player seems to be decreasing. Earlier it was mostly Karan and Jay who used to overrule the house, but now it looks like Karan too is fighting for his way. So during the task when the non VIP members also got a chance to enter the VIP zone, both the groups were shown discussing the issue while deciding who should lead. During the task, Neha Bhasin gave the green flag to Vishal due to which Tejasswi was eliminated. 
Up next was Pratik Sehjapal and Karan Kundrra who were having an eye to eye. After the major showdown occurred between the two, Pratik accused Karan of cheating. Later on, Karan and Nishant went to Simba and gave justification about the action. While Kundrra asked him to be fair in the game without letting any personal issue affecting the situation, Nishant was rigid on his take, as a result Simba chose to disqualify Karan from the task and moved on with Nishant.
Simba Nagpal trends on Twitter after VIP task in Bigg Boss 15
If you thought that it was the end of the drama, then hold on because the real drama started on Twitter. Fans never expected such a bold move from Simba, as he was the one who was always underestimated. Fans started trending Simba Nagpal on Twitter soon after the task and praised him for his fair decision. Watch reaction.