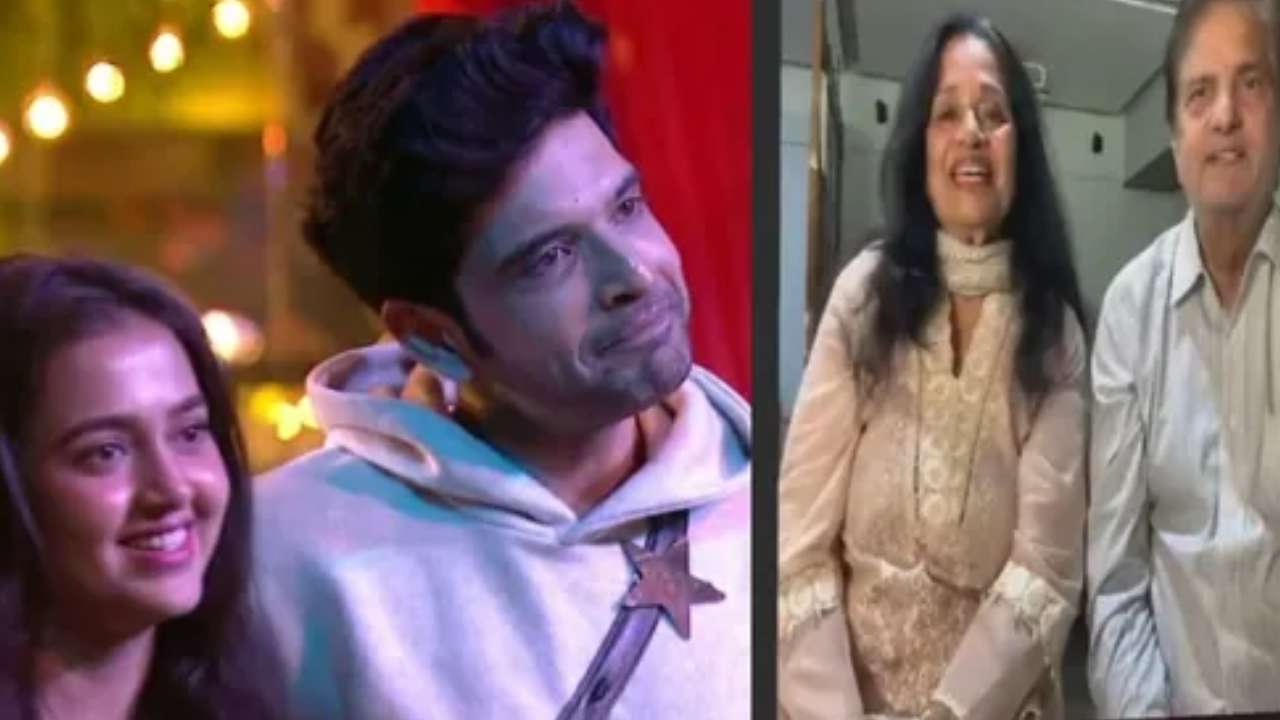 Bigg Boss 15: Things have finally settled down in Bigg Boss after a long time, and contestants have been too emotional after seeing their parents miss them so much. As the show approaches its conclusion after a two-week extension, the members' gameplay has gone to a whole new level, with everyone vying for the last ticket to the finale. Meanwhile, Tejasswi's weekend ka vaar episode went quite tough on her, after which her talk with Rajiv Adatia about her issues with Shamita Shetty went quite well, and fans are praising her for finally speaking her heart out without any arguments and just facts. The other side despite having a twitter battle with Karan kundrra's sister, Tejasswi got his parents' approval, which left her in surprise. 
Tejasswi Prakash gets Karan's parents approval
During the recent sneak peek, the ambience of the house went way too emotional, the contestants received a video call from their parents and families. During that time when Karan's mom-dad came on the screen, they became teary eyes watching his son, after greeting each other Karan signalled them towards Tejasswi who was standing next to him and asked for their views to which his father replied "She is in the heart of the family now." and his mom smiles in approval leaving him exclaim loudly while Tejasswi at the same time looked quite surprised. 


Earlier Kundrra's sister Meenu Kundrra criticized Tejasswi saying "Hun-I don't know her from Adam to like or dislike her, I just can't stand the way she treats my brother-I dislike the hurt she causes Karan-he is all that matters to me!". Later, his brother-in-law was also seen backing her up with the point. 
 

 

 

View this post on Instagram
Pratik Sehajpal cries watching his mother
Next up was Bigg Boss strongest contender Pratik Sehajpal, whose journey in the show started from the OTT version and landed him to the television version. Her mother said that it's been a year since she saw him last and that she is missing him badly, which made Pratik cry like a baby and left everyone overwhelmed. For the unversed the polling sites are slowly declaring their potential winners name based on the fandom the contestants have acquired outside the house suggesting Karan, pratik and Shamita leading others in the race.