Bigg Boss 15 the most awaited moment is here. Today, 2nd October will mark the premiere of the most controversial yet crazily amazing reality show Bigg Boss 15. While the fans and audience are leaving no stones unturned, makers are also determined to surprise every time they come up with new pictures and videos. Although show host Salman Khan gave every hint he can in the virtual press conference held in Pench National Park in Madhya Pradesh, still the visual representation of thes same didn't get very much clear in audience's head since the theme and ideas this year is going to very much different from previous and that's why we have decided to take you through the journey of Bigg Boss 15 inside the house.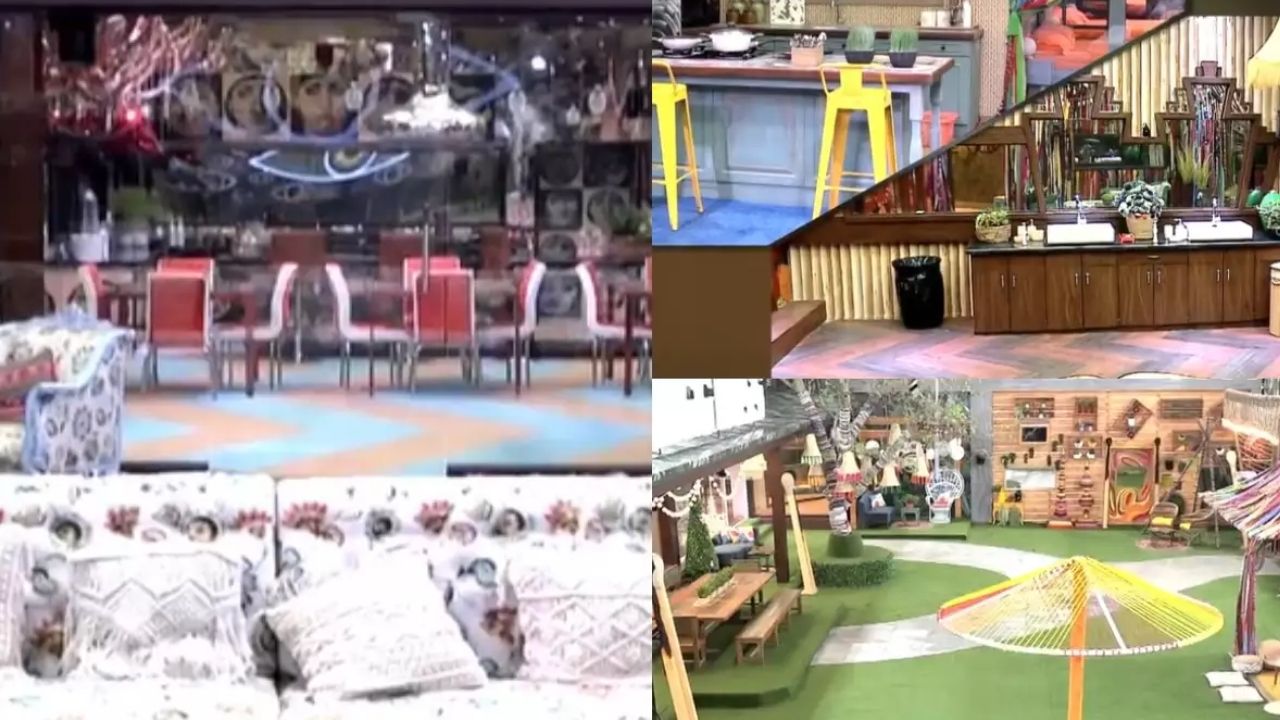 Jungle me Mangal:
You have already gotten glimpse of the jungle area from the promo released by the makers of the show, but here we are presenting yet another side of the same. Take a look at the mysterious gate in the middle of the lush green garden area which has been given the look of the jungle with wall hangings, plants and even the speaking Vishawasuna trees.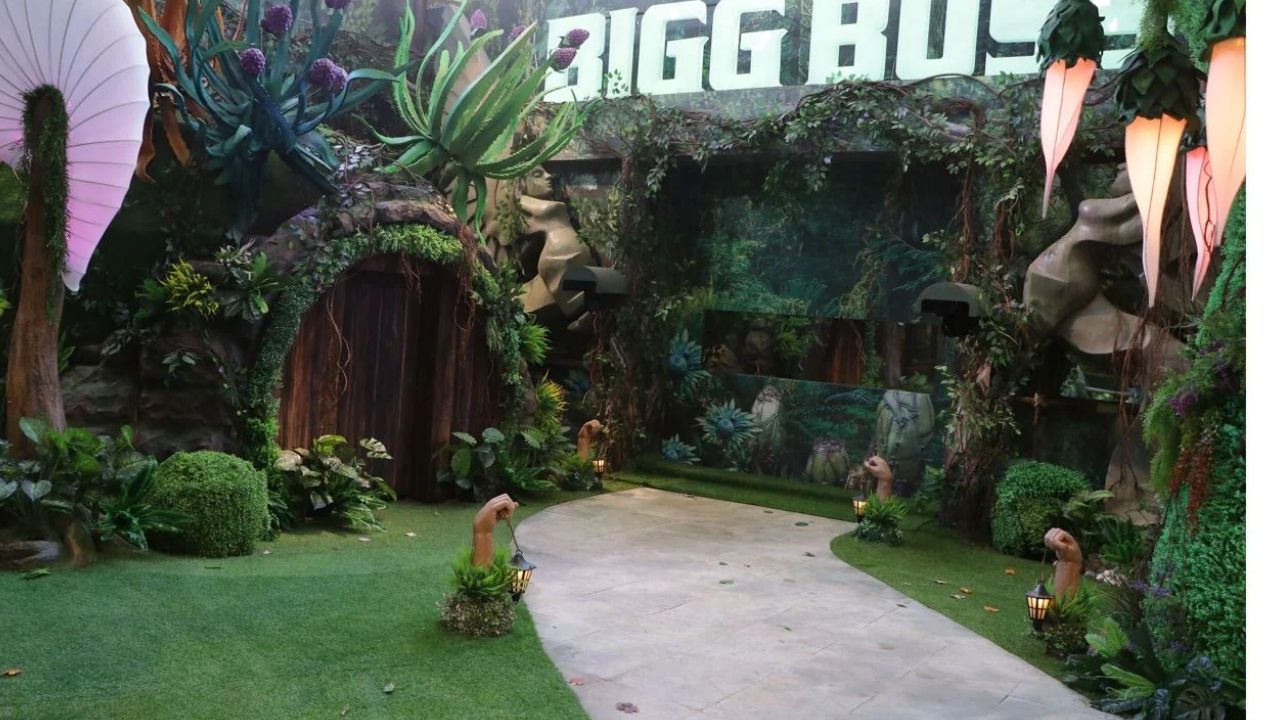 Living area;
The living area is so beautifully transformed that no one can tell it is the same from previous seasons. The giant wild wall hangings and wings structures in the living room and the bed room has already started to give goosebumps to the audience. Wondering how the celebs who are used to sophistication and luxury will survive here? Let's go there is more to get unfold.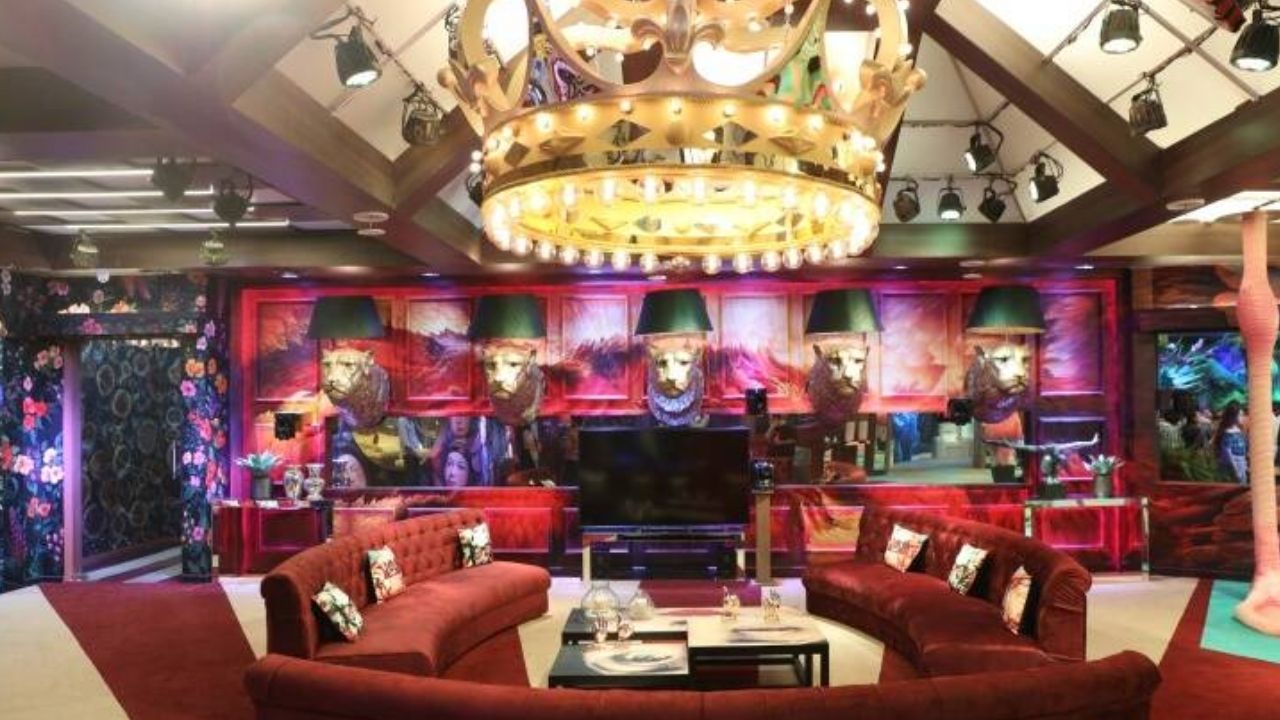 Pool side area:
Remember the pool side area in the house? Take a look, what it has become now. Isn't this giving you the feeling of camping in the wild with small bridges, ponds covered with plants and bushes, stones etc. We are already in love with this place, and we know this is going to be the favorite hang out places for the contestants as well.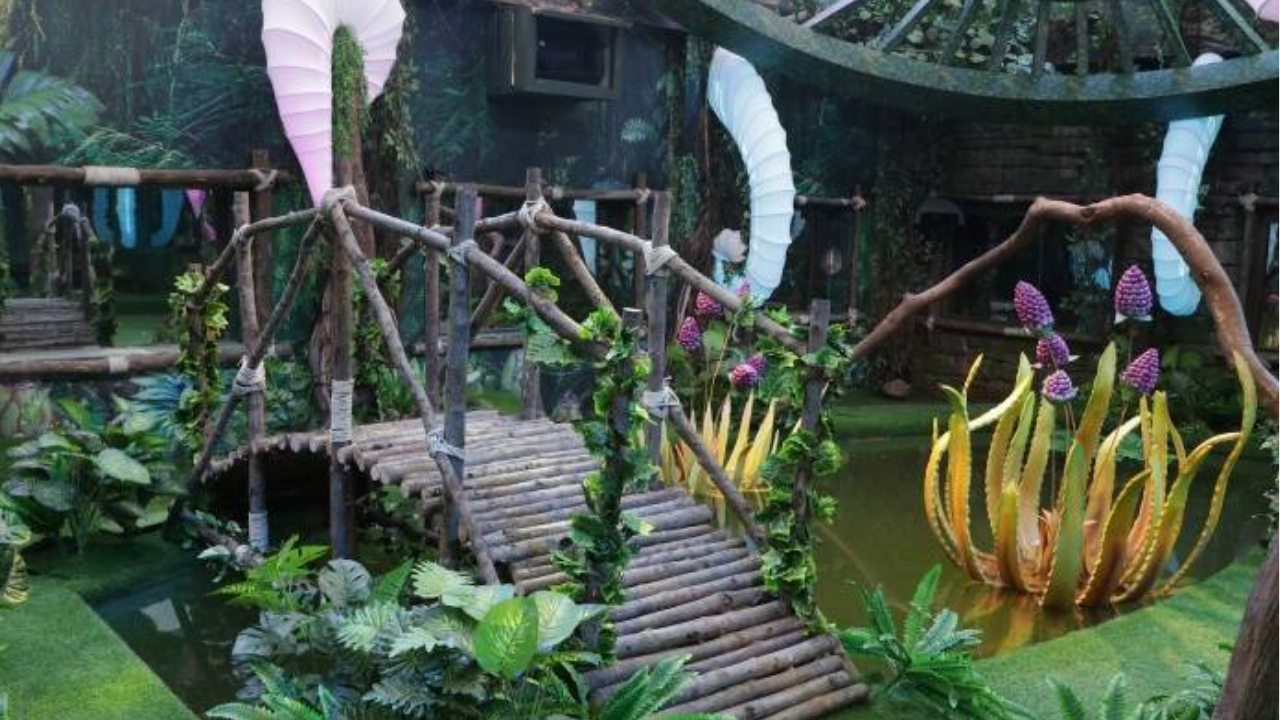 Bigg Boss gossip place Bathroom:
No places are left, not even the bathrooms, which is the favorite gossiping and augmenting place in the whole house. What is making this place interesting is the creepers and climbers along with the bamboo furnished style.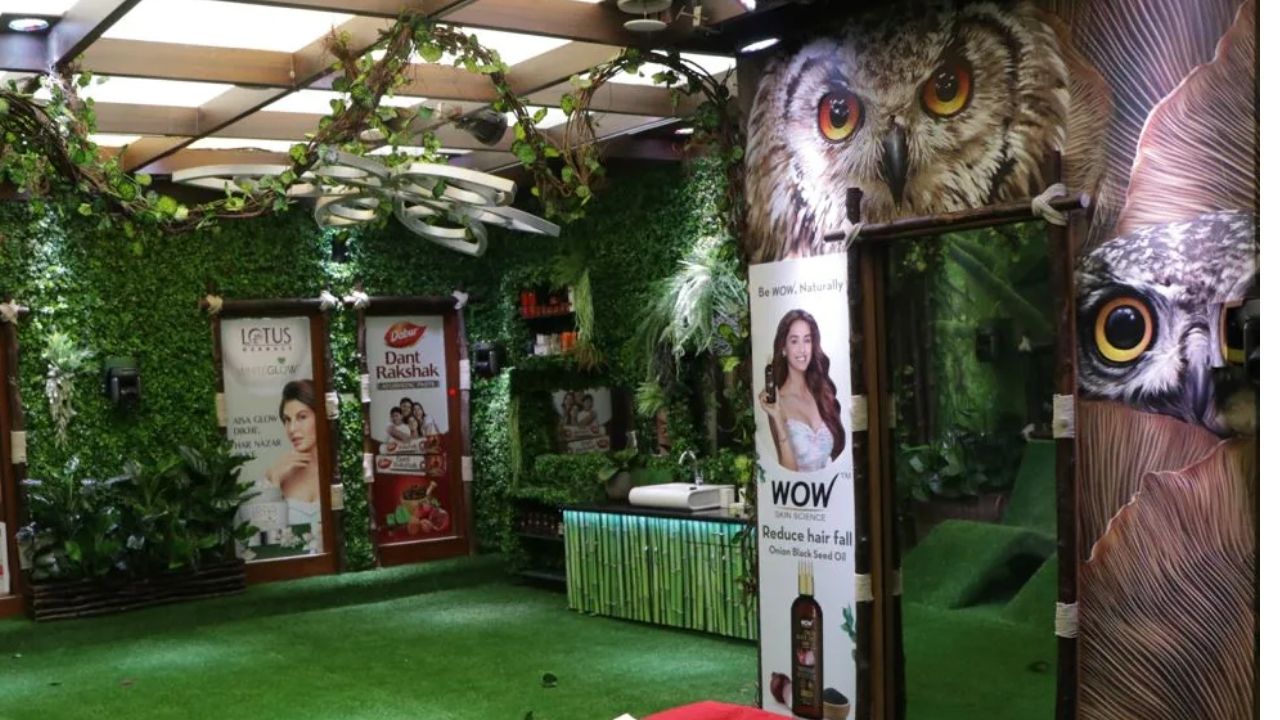 "Each year, designing the Bigg Boss creatively with its unique set of challenges. While it is a site where contestants are locked in for months under close observation, it must contain a mix of luxury and suffering. But this season, we've done a lot of new things since the home had to resemble a jungle, and we wanted to bring it to life in every room." said the designers of the house