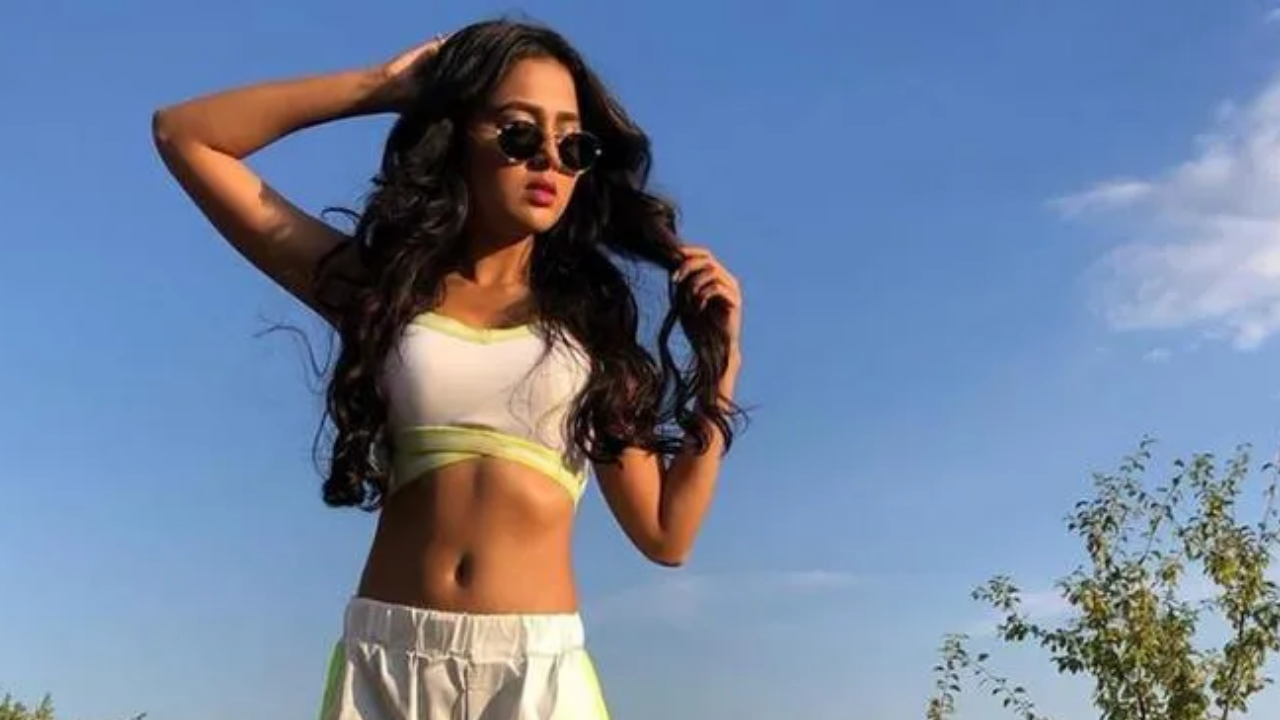 Bigg Boss 15 winner Tejasswi Prakash:  Tejasswi  Prakash Lifts the Bigg Boss 15 trophy, Pratik sehajpal stood out to be the first runner-up. Bigg Boss 15 has finally crowned its ultimate champion after 120 days of grueling chores, conflicts, and memorable moments. Although the social media trends and predictions, as they do every year, make it fairly clear who the potential winner is, it was surprisingly difficult to predict the winner's name this year due to the finalist's massive acquired fandom, which was continuously trending their hashtags without fail, making them trend on Twitter each and every day.
Bigg Boss 15 winner Tejasswi Prakash
Tejasswi has been a huge hit with the netizens, who can't get enough of her dignity and grace as she leads the Bigg Boss journey with her head held high for months. Her persistence, as well as the Tejran affair, played a key role in her success. Despite social media slams and caustic comments about how the producers staged their fake romance to gain fame, Karan and Tejasswi revealed how genuine they are. Despite the fact that she received a lot of flak for ugly verbal spats with fellow contestants, her adorabelness  and honesty overshadowed each of them.
 

 

 

View this post on Instagram
Bigg Boss 15 first runner-up Pratik Sehajpal
Pratik's journey in the show from being one of the most recognized contestant to emerging out to be the king of massive fandom was just so incredible. At first, it was his aggression and passion in the show which made him continue the journey, but later it was audience got to know many shades of him, and his calm and composed behavior with his ex mentor Karan Kundrra and broship with Nishant Bhat won over the audience heart. His commitment to winning the challenge and giving it his best to win the title, whether on Bigg Boss Ott or in the mainstream, tripled his fan base in a matter of months. He's a powerful, strong-willed man who never hesitated from giving his own opinions without fearing of being boycotted.
Bigg Boss 15 2nd runner-up Karan Kundrra
Karan has shown himself to be a competent player in all of the challenges and scenarios, which is why season 15 spectators have applauded his performance.Karan, like the rest of the participants, got into arguments and verbal spats with his companions, but he always managed to work things out. His journey in the house was highly appreciated and a major part of his success goes to his chemistry with Tejasswi Prakash which was loved by the vast section of audience. Karan has spent a significant amount of time in the television industry. He had a dedicated following before his presence on the show, which only grew after his involvement. 

Bigg Boss 15 prize money
Previously, with the revival of Rs. 6 Lakh, the final prize money increased to a whopping Rs. 50 Lakh. But, the decision made by Nishant Bhat to walk out the house with a briefcase of Rs.10 Lakh deducted the total amount of Prize money to Rs. 40 Lakh.
Bigg Boss 14 winner & prize money
Earlier it was television favorite actress Rubina Dilaik who won the crown and title of Bigg Boss house and walked out with Rs. 36 Lakh. She entered the house with her husband Abhinav Shukla.