google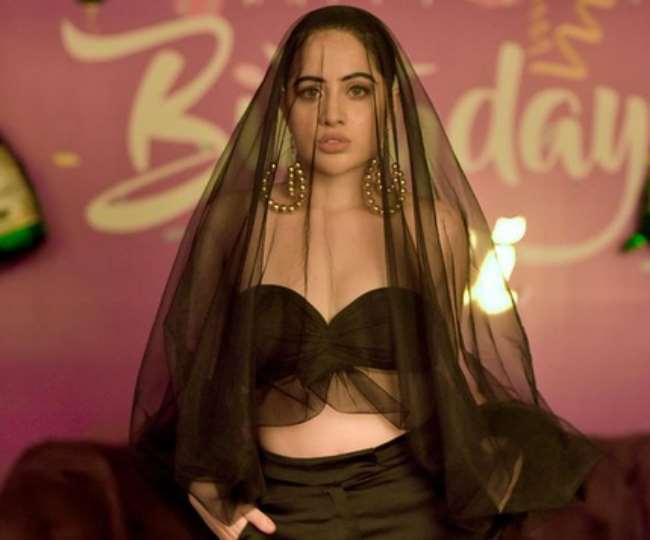 Bigg Boss Ott fame Urfi Javed who lasted for a just a week in the show can constantly be seen making headlines because of her bold fashion choices and makeup looks. Although being in spotlight among the twitter chirps and Instagrammers, she might face a hard time when people criticize her for the dressing style but, Urfi is least bothered by these things now. The actress is not new to the Industry and in a recent interview she opened up about many aspects of her life which includes being jobless to getting conned by a producer to do explicit scenes in a web series.
Urfi Javed opens up about getting conned by a producer:
In an interview with E-times, Urfi spoke about her journey and how she ran away from her house since she belonged from a highly conservative family who always her to dress and behave in a particular away. After running away, she came to Mumbai and got some side roles in the shows, however that didn't go very well. Sometimes she was replaced overnight, and sometimes the project would get shut in 3,4 months. She also recalled the time when a producer asked to do her explicit scenes and when the actress denied, he asked her a hefty amount of money as a  compensation. Remembering the incident she said that post the shoot of Day 1 she was asked to do objectionable scenes she denied doing it and stopped coming to shoot from the next day the producer then tried to blackmail her and asked for 40 Lakh Rupees. It was this time period when she started having suicidal thoughts.
Urfi wants to become an inspiration for girls who are suppressed:
Urfi has emerged as a rebel and now dresses as she pleases. Urfi, on the other hand, is having a difficult time convincing people to accept her dress choices. She also stated that she wishes to serve as an example to girls who have been suppressed in their families since a young age. She said "I want to be an inspiration for young girls out when they are told khana banana sikhlo shaadi ke baad Sasural mein kya hoga, aap ko Aise rehna chahiye Waise rehna chahiye.. I want them to tell their parents that they saw that actress Urfi Javed. I want to live my life like her