google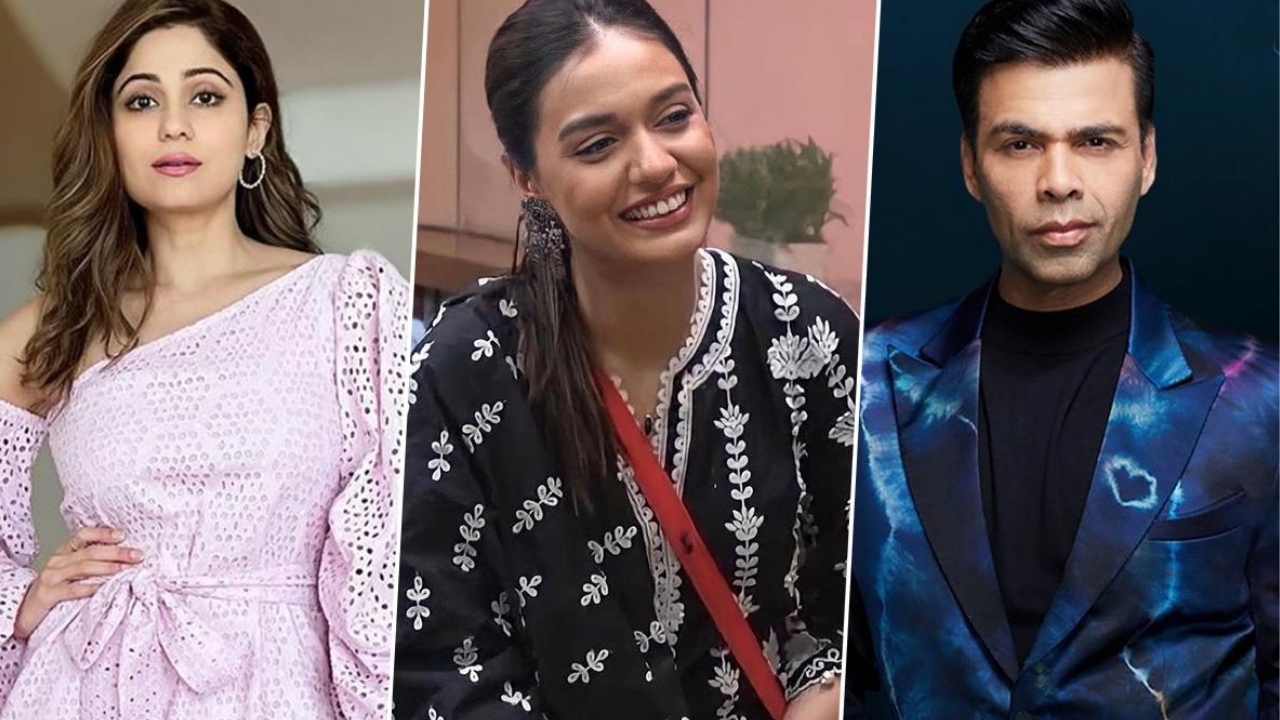 Bigg Boss Ott has now come to its end. After creating a lot of hustle and bustle not only inside the house but also the outside, the show is finally going to announce whose name is going to be included in the winners' history of Bigg Boss world.
Who is going to be the winner, Shamita or Divya?
Bigg boss Ott winner: With its grand finale scheduled for today i.e. on 18th September 2021 internet is currently flooded with loads of speculations and assumptions of the potential winner of the show. All the five finalists Shamita Shetty, Divya Agarwal, Sehajpal, Nishant Bhat, and Raqesh Bapat are regarded to be a strong competitor to each other. Meanwhile, two of them whose names are making a round on internet back and forth for the winner position is Divya Agrawal and Shamita Shetty. Both of them had been the strongest in the BB house from the starting.
Let's take a dig on the overall journey of all the contenders
Shamita shetty and Divya Agrawal
While Shamita hails from a filmy background, actress Divya Agrawal is a queen of reality shows. In the starting Shamita was not much engrossed in the day-to-day buzz and kept playing safe but as the show progressed she started getting more and more involved and stood out to be the strongest competitor. Her fights with Divya and Akshara made many headlines. Also, her closeness with Raqesh Bapat stealed the limelight from others. On the other side, Divya Agrawal who always came stronger with every episode paved her way to finale on her own. From a heated argument to the ugliest fight, Divya was always there. She has a major fan following among all, and they want Divya to take over.
Pratik Sehajpal and Nishant Bhatt
Pratik came out to be an unexpected surprise by reaching to the finale. In the starting, no one actually assumed about this person who made an over the top entry that he would maintain it through the end. His chemistry with Neha Bhasin was widely admired as well as trolled too. While at the othe hand, Nishant Bhatt who was an entertainment package remained to be a gentleman for the whole season and won millions of heart for not getting engaged in any ugly fight. Nishant is a choreographer by profession and also has a huge fan following.
Raqest Bapat
Last one is television well known personality who rose to fame after debuting in Star plus show "Maryada lekin Kb Tak" Raqesh Bapat. He started off his journey in Bigg Boss in a quite humble way and tried his best to maintain it. He attracted quite a lot of fandoms and made headlines after actress Shamita Shetty confessed her feelings to him. Raqesh is now in the race of finalist.