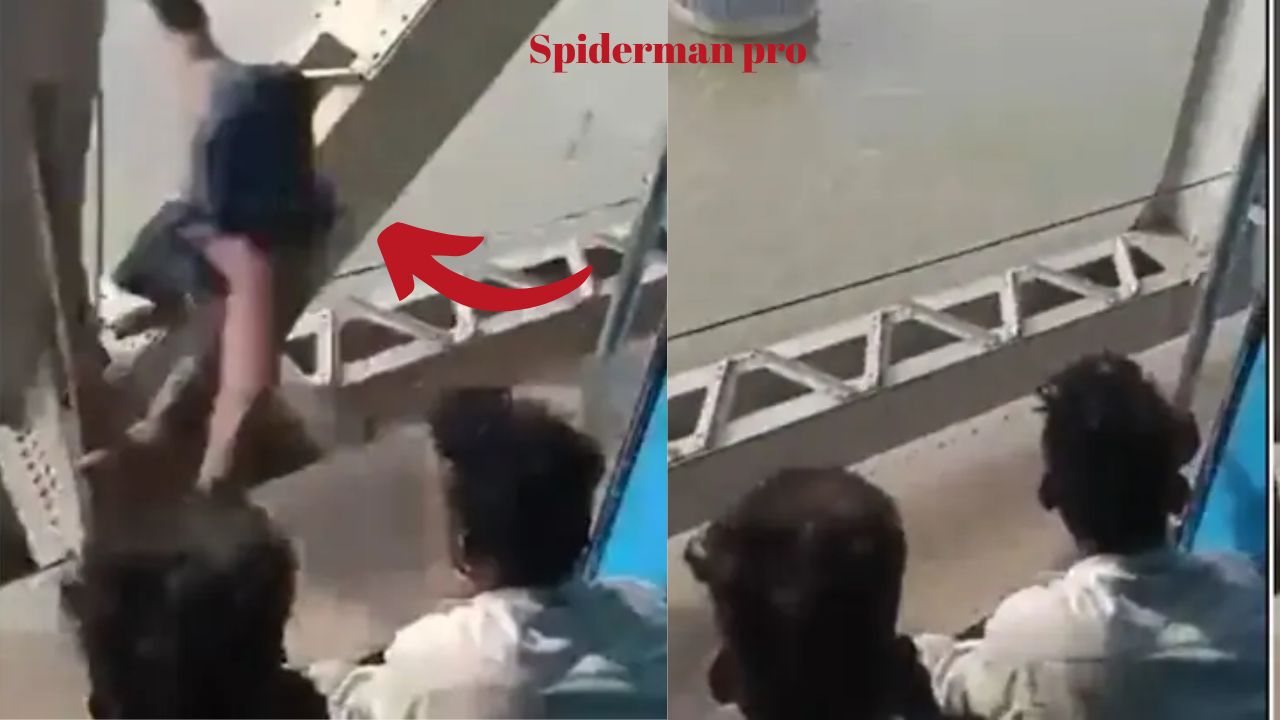 Every now and then we come across many bizarre thefts around the globe, some of which leaves us completely surprised and shocked. While snatching phones and running away with bikes or vehicles is common, a new development in such incidents has definitely taken the internet by storm and people are wondering how it was even possible. Video of a man hailing from Bihar has gone viral on social media after he snatched the phone from a passenger from a moving fast train. Even the victim had to take 10 seconds to understand what exactly happened to him.
Bihar phone snatching case from train
In Bihar's Begusarai, a man, hanging from the railing of a bridge like Spiderman, snatched a passenger's phone off a moving train which was crossing the bridge in full speed and it will leave you speechless. The action was caught on camera, and it's tough to tell exactly when he grabbed the phone away at first sight. But, you will get a hold to what happened while watching in slow motion. 
Bihar spiderman thief
Because of the risky stunt he pulled while committing a theft, he's now dubbed as Spiderman Thief. The incident occurred when two persons were sitting on a moving train's gate facing outside, with a person behind them likely recording the river and weather, unaware of what his camera would suddenly capture. The footage shows the man sitting and talking on his phone when his phone is abruptly taken by a man hanging from the bridge. It took the victim and his co-passenger a few seconds to realise what had happened before he turned back and claimed that his phone had been stolen.
In the video you cannot see the thief's face as it is completely covered. You need to rewatch the video in slow motion to understand the incident as well.