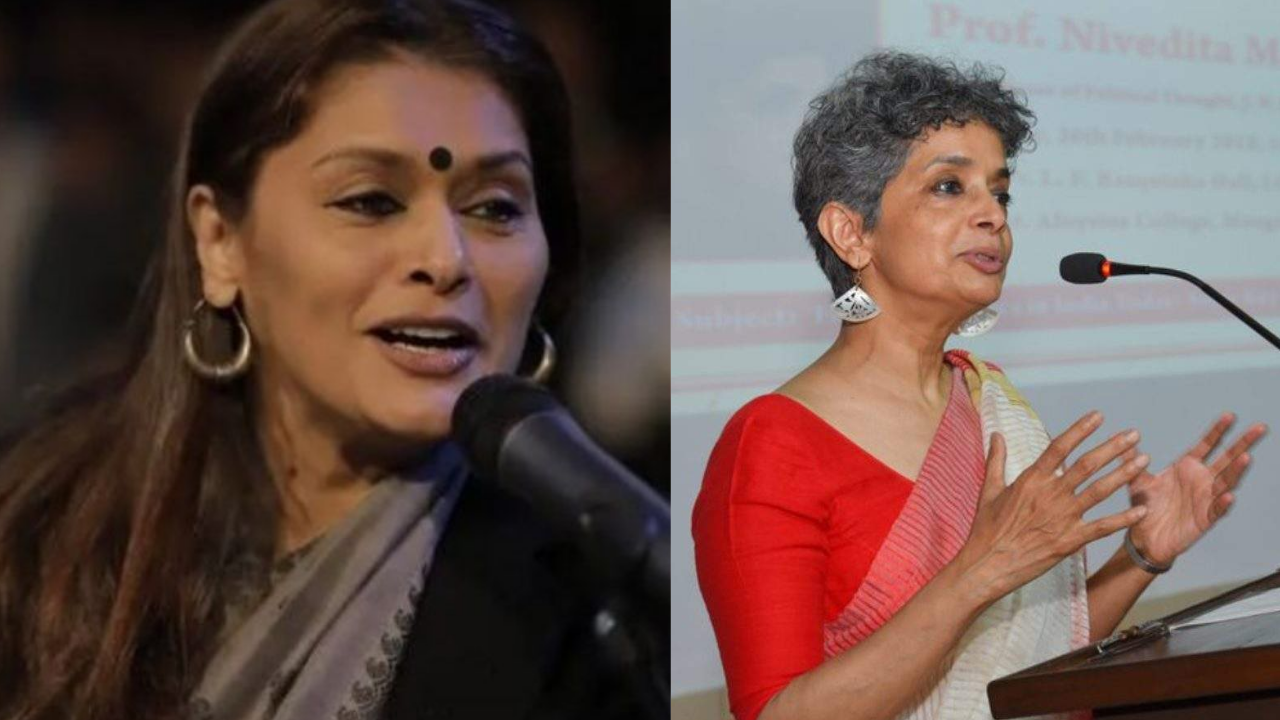 Nivedita Menon biography: If you are here then, probably you have just finished watching 'The Kashmir Files' directed by Vivek Agnihotri based on the true events of 'The Kashmiri Pandit exodus incident 1990'. As netizens claim that most of the places alongside additional clips and photographs shown in the film were real, the curiosity to find about the real characters of the film is pretty obvious. In the film actress Pallavi Joshi was seen portraying the role of a JNU professor Radhika Menon who provokes her student to fight for 'Kashmir's freedom'. Now let's find out about the real character who inspired the role of Radhika Menon.
Biography of Radhika Menon aka Nivedita Menon 'The Kashmir files'
Professor at Jawaharlal Nehru University
Going with the reports, the character was inspired from JNU Professor Nivedita Menon of JNU's Political Science Department who is a well-known figure in the field. Menon teaches comparative politics and political theory at the Jawaharlal Nehru University. She was accused of chanting pro-Kashmir "anti-national" slogans. She has a history of receiving a lot of scrutiny and criticism for her anti-national and anti-Hinduism views. 
Early life 
She taught for 15 years at Lady Shri Ram College and seven years in the political science department at Delhi University before coming to JNU.
Nivedita Menon's books
Menon is the author and editor of many books on feminism and politics, including Recovering Subversion: Feminist Politics Beyond the Law. Proffesor Menon went on to publish Seeing Like A Feminist after the Delhi Gang Rape of 2012.
Political activism/controversy
During the JNU protests in March 2016, Nivedita Menon gave a lecture about nationalist principles and Kashmir's admission to the Indian Union. The lecture enraged an ABVP leader and joint secretary of the Students Union, who filed a police case accusing her of expressing anti-national sentiments by saying, "Everyone recognises that India is illegally occupying Kashmir." When the matter escalated she later justified that she never used anti national slogans.
Zee News  once aired a video clip from one of those chanting  where she mentioned "Hindu society is the most violent, to the root violent society in the world,".
Nivedita Menon husband
Nivedita Menon is  divorced as per few sources.  During the 1980s, she was married to an IAS officer.  Nivedita is currently in her fifties, and her brother is a history professor at a South African university. Source-tvguide