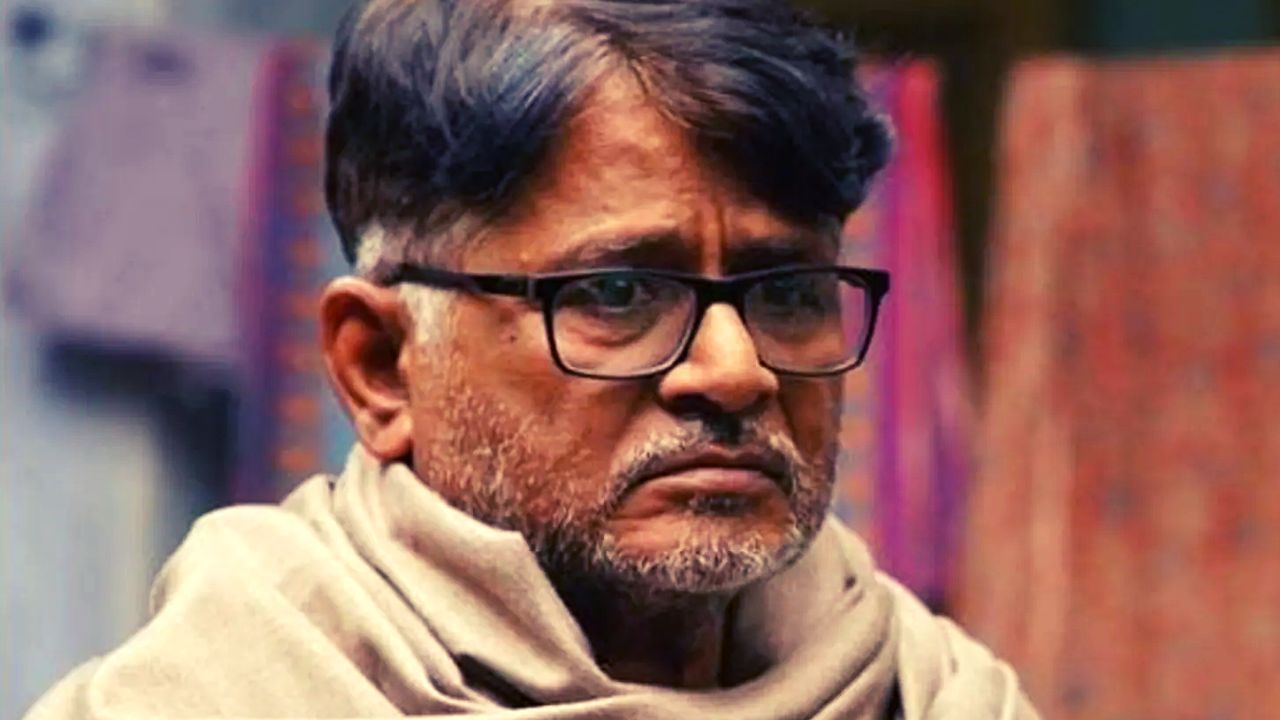 Raghuvbir Yadav, aka Pardhan ji, is ruling the internet with his latest appearance in the season of the web series Panchayat. Although the veteran actor is not a new name to the industry, every time he appears he brings along a lot of creativity and newness owing to his versatile acting. Apart from this the Panchayat Pradahan ji aka Raghubir Yadav (Raghuvir Yadav) also an Indian stage, film and television actor, music composer, singer and set designer.
Raghuvbir Yadav as Pradhan Ji in Panchayat
The actor, who represents a village chief in Panchayat on Amazon Prime Video, claimed that his training in theatre taught him everything he knows about acting today, he also  reflected on his times of difficulty and struggle. Taking a dig at modern day Bollywood he said 'When I was doing Parsi theatre, I would get Rs 2.50 per day and there were days when it was only 50 paisa. For six years, I lived like a nomad with that theatre company. It taught me everything about art, culture and music. Our industry is all about business and unless and until one learns these things they can't do good work."
Raghubir Yadav biography
Raghubir Yadv early life and family
Actor Raghubir Yadav was born in India on June 25, 1957, in Jabalpur, and has worked in film, television, and theater. He was born and raised in Madhya Pradesh. At the age of fifteen, he fled his home and joined the Parsi Theatre Company.
Raghubir Yadav wife & kids
He is married to Poornima Yadav and has a daughter Achal Yadav
Raghubir Yadav theatre days 
After receiving training in the Parsi theatre, where he acted in over 2500 performances of more than 70 plays, he later moved to Lucknow's Rangoli Puppet Theatre (1973–1974), where he trained in  glove puppets to perform. He then enrolled at the National School of Drama (NSD) in Delhi, where he graduated with a Specialization in Stagecraft in 1977. 
Raghubir Yadav film career
With Massey Sahib (1985), he made his film debut. He has received two international awards for best actor. He has been in two films Salaam Bombay! and Lagaan that have been nominated for an Academy Award for Best Foreign Language Film. Raghubir Yadav is one of the handful few Indian actors who have won the Silver Peacock Best Actor Prize at the International Film Festival of India.
Raghubir Yadav television career
With Mungerilal Ke Haseen Sapne, Yadav launched his career in television. His previous appearance was in the 1986 television series "Yatra," in which he had a small but significant role. In addition to this, he has written the music for a number of movie songs as well as singing a handful of them.
Raghubir Yadav net worth
 His net worth is  estimated USD $5 Million approx in 2021