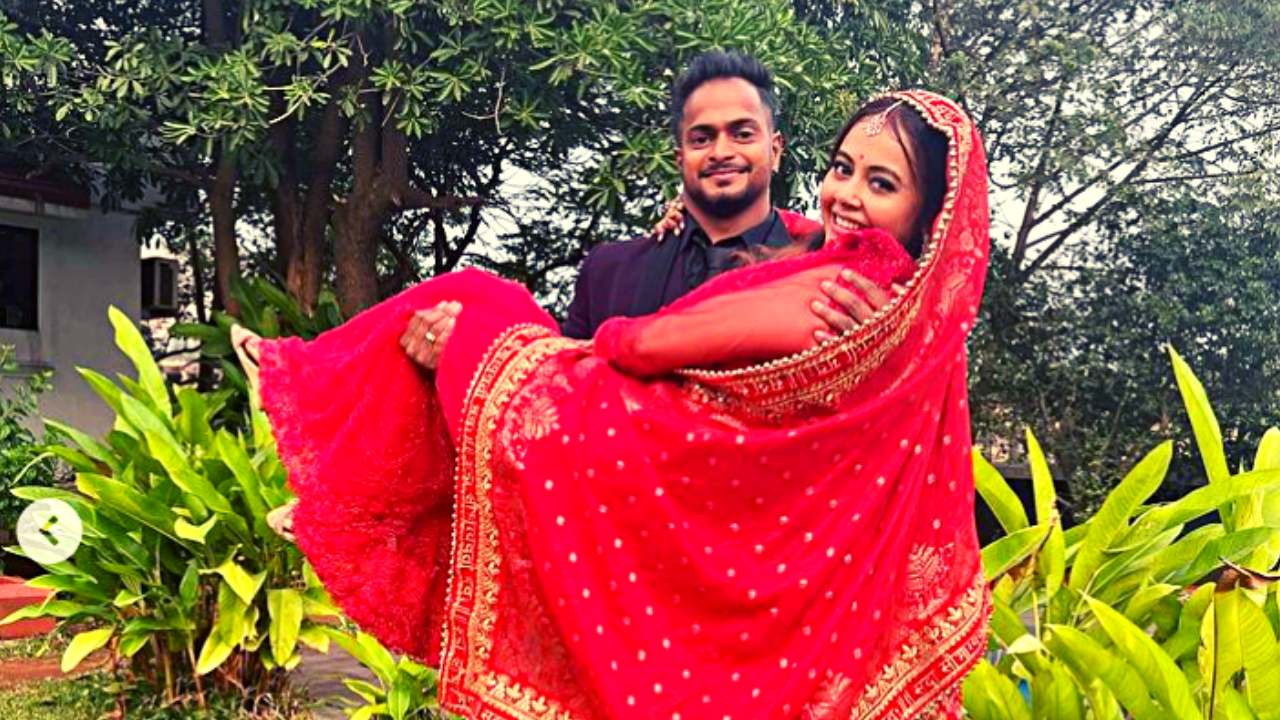 Biography of Shahanwaz Sheikh: Earlier on December 15th 2022, the Saath Nibhana Saathiya actress Devoleena Bhataxharjee took the internet by storm after getting married to a mystery man. The social media alongside Twitter was all buzzing about who this man is, the pictures from the ceremony kept surfacing from time to time raising the curiosity among fans until Devoleena herself posted the picture of her sweetheart revealing that she is now a married woman. 
Devoleena Bhattacharjee gets married to Shahnawaz Sheikh
She is pictured in the photos wearing a red sari, while her spouse is wearing a black suit. Alongside the photo she wrote "And yes proudly i can say i am taken & yes shonu " CHIRAAG LEKAR BHI DHOONDTI TOH TUJH JAISA NAHI MILTA. You are the answer of my pain & prayers. I LOVE YOU SHONU ❤️ Lots of love to you all. Keep us in your prayers & bless us. THE MYSTERIOUS MAN urff The Famous #SHONU AND TUM SAB K JIJA. ❤️." 
Who is Shahnawaz Sheikh?
Following Devoleena's revelation about her marriage, the internet has been blazing with questions about the groom. So let us tell you Devoleena's Shonu is none other than her own gym trainer who stayed by her side through thick and thin. From motivating her to stay fit and healthy to pushing her to her limits etc. For the unversed Devoleena's name was first linked to her co-star Vishal Singh following which the duo became a household name, there were rumors about the couple dating, however in the pics Vishal himself attended the wedding.
Shahnawaz by profession is a professional gym trainer, last year Devoleena revealed that she is happily dating someone but remained tight-lipped about his identity. Ditching the traditional wedding ceremony Devo and Shahnawaz got hitched in a court marriage while organizing a small function for their close family and friends. Born in 1992, Shahnawaz reportedly hails from Mumbai and the duo have been dating for quite some time now. 
Wedding photos of Devoleena and Shahnawaz
 

 

 

View this post on Instagram