Bollywood celebs who are widely loved in Korea; Korean celebrities to K-pop idols BTS & youtubers loving B-town vibes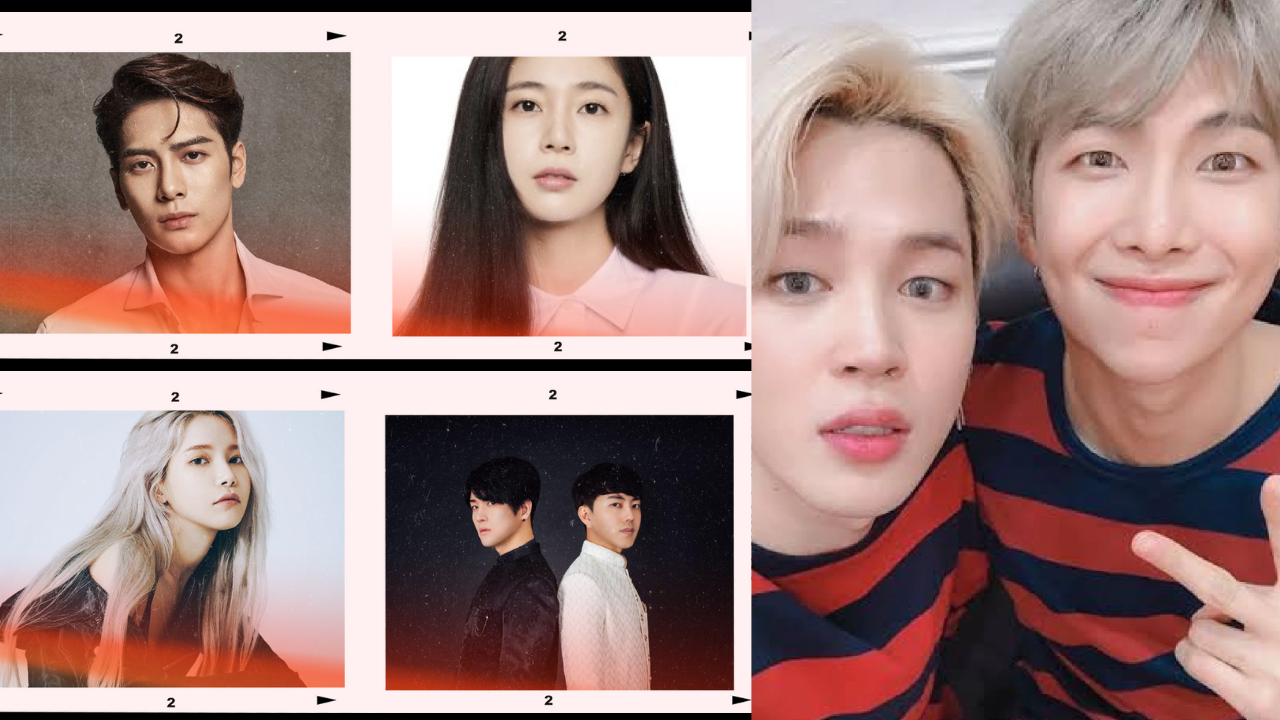 Bollywood in Korea: When BTS Jimin mentioned 3 idiots as one of his favorite movies, Indian BTS ARMY went gaga & overwhelmed. Twitter without a doubt went into a tizzy moment and all we could see was people from different parts showering love for Bollywood.  India might be seeing a massive Hallyu surge. From K-pop to K-drama, South Korea's entertainment industry has swept India, but it isn't just our desi fans that are smitten with neighbor's content.Many Korean celebrities, K-pop idols, and youtubers, on the other hand, enjoy Bollywood and find it versatile and diverse. They've also stated a desire to collaborate with celebrities. As we all know compared to past, Bollywood films and actors are gaining unexpected popularity and accolades in recent times owing to the amazing storyline & incredible talent.
Where at one side Indian stars such as Pryanka Chopra, Deepika Padukone, Hrthik Roshan etc have made unbeatable impact on western entertainment industry the other side artists such as Anupam Tripathi who was recognised through popular K-drama SquidGame and Simone Ashley who will be featured in Netflix Bridgeton season 2 have started making their move in different parts of the world. With the growing popularity of Kpop and Kdrama in India, the fans here are now curious about Bollywood's impact on their neighbor.
K-pop Idols who love Bollywood
BTS Jimin mentions 3 idiots as his favorite
This all started when the 95 liner Jimin who is the member of currently the world's biggest boy band BTS during one of his V live mentioned the film '3 idiots as his favorite movie'. The twitter soon was flooded with comments even the filmmaker vidhu Vinod Chopra expressed his gratitude on twitter with Purple hearts.
 

 

 

View this post on Instagram
RM loves Indian culture
Soon after Jimin's words started making headlines, Rolling Stone ( magazine which covers music, politics and entertainment) made a statement about the leader of the band Kim Namjoon aka RM also once mentioned '3 idiots' as his favorite movie. RM even mentioned that he loves Indian culture and said that he read those in textbooks and have imagined how Taj Mahal, and other cultural heritage would look like.
 

 

 

View this post on Instagram
Koreans love Daler Mahendi's Tunak-Tunak 
It won't be wrong to say that Punjabi singer Daler Mahnendi's Tunak Tunak song in Korea is similar to Gangnam style in India. From K-pop idol Seori to BTS, RM has mentioned singing and dancing to the song. Many of them admitted that the song is quite famous in South Korea and is like a party song for them. RM even mentioned singing the dance during his school days.
Armaan Malik's craze between EXO-L's
Might be wondering how Arman Malik is so close to the band EXO? Well the singer has admitted his love for K-pop and vice versa happened when a Korean singer collaborated with him. Armaan Malik's song 'Echo,' featuring K-pop artist Eric Nam and DJ KSHMR, has been hailed as the first K-pop & I-pop collaboration. He was even invited to a K-pop virtual singing event. Armaan mentioned being a fan of EXO Chen and Kai.
 

 

 

View this post on Instagram
Got 7 Jackson wants to visit India
Popular K-pop group GOT7 is quite famous for their love for India. In which one of his members Jackson Wang on multiple occasions or shall we say whenever he gets an opportunity expresses his wish to visit India. And that's why Indian Aghase's (GOT7 Fandom) remains overwhelmed by his love. GOT7 Jackson is a self-proclaimed Bollywood enthusiast and can be seen discussing it whenever gets a chance.
 

 

 

View this post on Instagram
EXO's Lay 
Lay of EXO channeled his love for Bollywood by starring in the Indo-Chinese film "Kung-Fu Yoga." Disha Patani, Amyra Dastur, and the megastar Jackie Chan starred film was loved by both the countries.
K-pop idols met yash raj films production
Famous K-pop bands such as Super Junior, EXO, Shinee, CN Blue, and Infinite-met the production head of Bollywood production house Yash Raj Films in a variety show 'exciting India'.
Mamamoo
Kpop girl band Mamamoo's Solar mentioned watching Aamir Khan's Dangal and also recommended it to her fans.
Korean Youtubers who love India
Korean Dost
This specific YouTube channel has a huge craze among Indian fans who enjoy Korean dramas and Kpop. Hoon and Min, two young South Korean boys, have amassed a large following courtesy to their Youtube channel, Korean Dost, which features amazing reactions to numerous Bollywood songs and films. The duo's affection for India isn't only confined to YouTube; they've also traveled to India and experienced Indian culture and cuisine. The men have even recreated numerous well-known Bollywood songs, which is truly incredible. Shruti Hasan, famous  South Indian actress, recently addressed them in an interview and expressed her gratitude for their love for her. Priyanka Chopra, Anushka Sharma, Deepika padukone, Alia Bhatt are some of their favorite actresses. Hope they will soon get recognised by them too.
 

 

 

View this post on Instagram
Korean Ladka
Another Indian dedicated Youtube channel is Korean Ladka who studied in India for 5 years and has quite a good knowledge about the country. He often can be seen sharing his own views and perception regarding various cultural differences, similarities and other things. The page too features reaction videos for various Bollywood songs, actors and facts about the country. 
Korean celebs who loves Bollywood
Baek Jin Hee
Baek Jin Hee, another well-known Korean actress, has expressed his admiration for king Khan Shah Rukh Khan. She even stated herself as one his die heart fan with Chak de India being her favorite movie. The actress performed in many K-dramas such as 'High Kick', Jugglers etc.
South korea's first lady
The Phogat sisters, who are the subject of the Aamir-Khan film 'Dangal,' were invited to meet with the first lady in the capital city. Both sisters have a successful wrestling career and are well-known internationally.