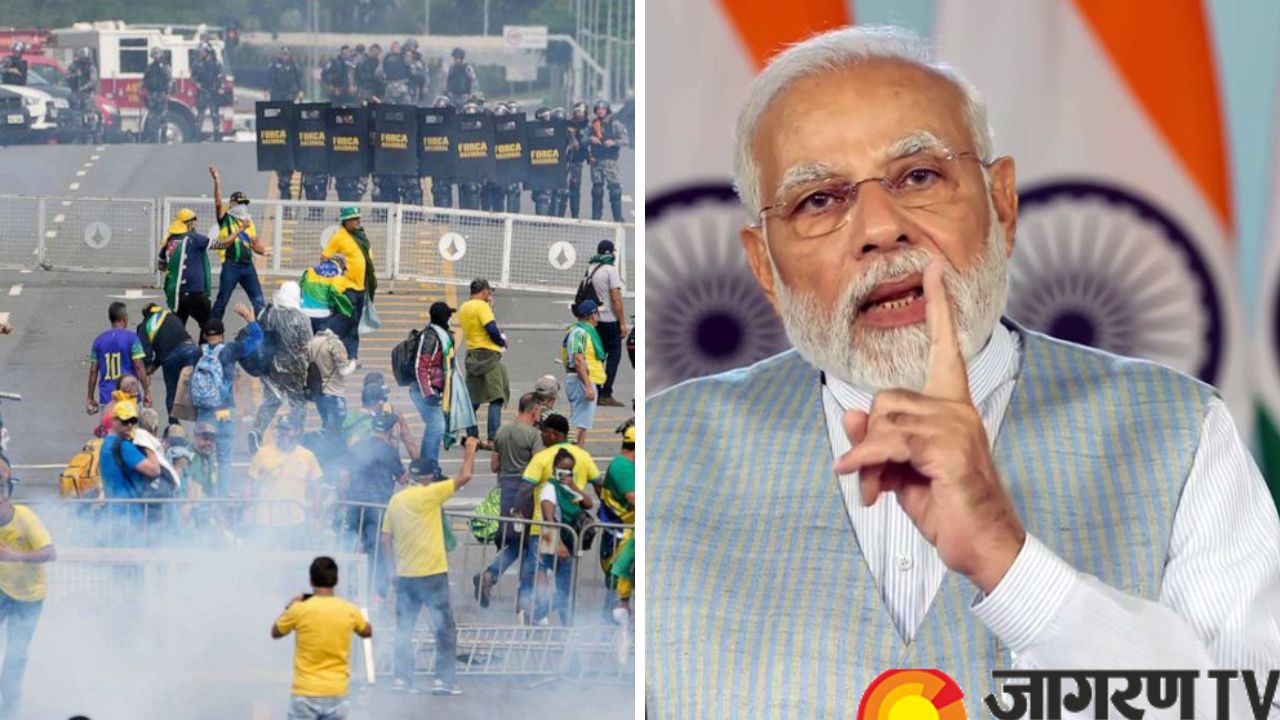 The swearing-in of incoming President Luiz Inacio Lula da Silva in Brasilia is being fiercely protested by supporters of former President Jair Bolsonaro. The demonstrators broke into the Supreme Court and ransacked it as they made their way from the Brazilian Congress to the Rashtrapati Bhavan. 
Elections took place in October
Brazil held elections in October. These elections resulted in Bolsonaro's loss. Under Luiz Inacio Lula da Silva's leadership, the leftist party triumphed. Brazil's third president, Luiz Inacio Lula da Silva, took the oath of office. Following this, Bolsonaro's supporters did not appreciate the election results. The security fence was breached by thousands of protesters, who then scaled rooftops, smashed windows, and invaded three structures.
PM Modi expressed concern
Prime Minister Narendra Modi has expressed concern over the protests on the streets of Brazil. PM Narendra Modi said, "I am deeply concerned about the news of riots and vandalism against government institutions in Brasilia. Everyone should respect democratic traditions. We extend our full support to the Brazilian authorities."
US President Joe Biden has also talked about the attack on Brazil's Presidential Palace, Parliament House, and Supreme Court. President Biden said that "I condemn the attack on democracy in Brazil. We have full support for the democratic institutions of Brazil."