Brothers Day 2023: Adventure Activities To Do In India To Bond With Your Brother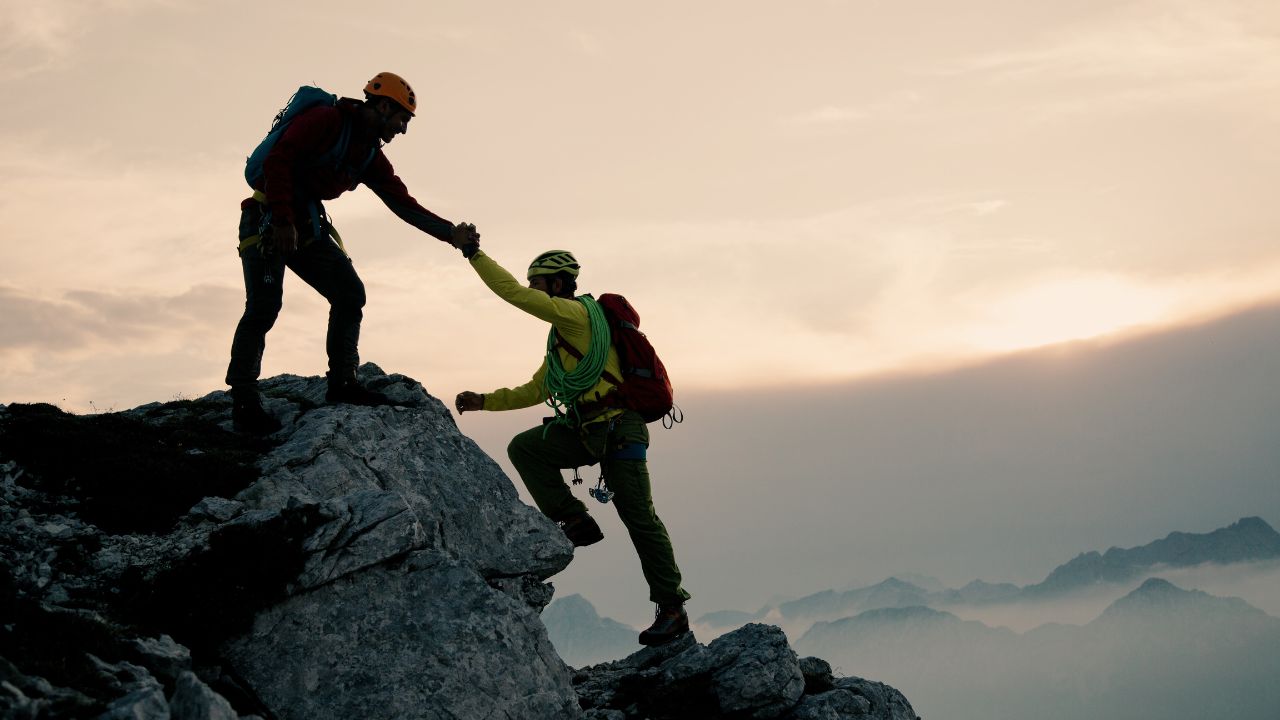 Happy Brothers Day 2023: On Brothers Day, plan out an amazing adrenaline filled trip with your brother to ignite that sibling love. Well, brotherhood is special and perhaps still one of the greatest. So this Brothers Day, try to build your relationship with your brother by bringing them on a special trip to one of these stunning Indian locations and engaging in some adventurous activities. Here are some of your options to help you…
Trekking and Hiking in Mountains of Uttarakhand 
You'll be able to unplug from the outside world and establish a fresh connection with your brother. There can be no greater destination than Uttarakhand to embark on an excellent trip for a few days because the powerful Himalayas are spread out across numerous areas in this state. Uttarakhand provides you with a wide range of options, including the Roopkund Trek, Dodital Trek, Valley of Flowers Trek, and many more.
Deoria Tal is a lake about 3 km from the villages of Mastura and Sari on the Ukhimath-Chopta road in Uttarakhand. At an altitude of 2,438 meters, it has heavily wooded, lush green surroundings with snow-covered mountains in the backdrop.#trekking #Camping #adventure #mountains pic.twitter.com/JxNGpc4snE

— The Hiking Boots (@boots_hiking) August 13, 2021
Goa is without a doubt one of India's most well-known tourist attractions, making it one of the most deserving locations to spend some time with your siblings. So this time, take advantage of the chance to organise a trip to this location with your sibling so you may explore beaches like Arambol, Candolim, Anjuna, etc. and even engage in various water sports like speed boat riding, parasailing, and more.
Things to do in Goa - Go beach hopping in a boat! #fenixhospitality #goasouth #beach #beachlife #boat #ocean #WednesdayWisdom #wednesdaythoughts #IncredibleIndia pic.twitter.com/LmuT64ArQQ

— fenix hospitality (@fenixsay) January 23, 2019
Explore islands' beauty in the Andamans
Andamans is a region where you can take a break and choose to unwind with your brothers. It is home to several islands, including Havelock Island, Ross and Smith Island, Neil Island, Baratang Island, and many more. In addition to their visual splendour, the islands offer a wide range of experiences, making them a perfect vacation spot for anyone seeking adventure.
The fabulous beauty of Andamans ! Incredible India! pic.twitter.com/TlY8JIVWo7

— Amitabh Kant (@amitabhk87) November 25, 2022
Paragliding in Bir Billing
It is regarded as one of the top paragliding locations in the world and is frequently visited by tourists virtually all year long. It is known as Bir Billing because Bir is where you take off and Billing is where you land.
If you want to do paragliding in Himachal Pradesh. Go to Beautiful Bir Billing Himachal Pradesh. pic.twitter.com/z2Yk5EBl66

— Siddharth Bakaria🇮🇳 (@SidBakaria) July 18, 2020
Water sports in Rishikesh
In Rishikesh, water sports are a delight for everyone! Rishikesh is a destination that offers something for every kind of traveller, regardless of age or level of fitness. This location also boasts a lengthy range of aquatic activities, including river rafting, cliff jumping, parasailing, body surfing, waterfall hiking, canoeing, and many more.
Adventurous River Rafting at #Rishikesh, #Uttarakhand, India...

Must try Water Sports in Rishikesh.....#TripsNTrippers #uttarakhandtourism #riverrafting #adventure #watersports #incredibleindia #devbhoomi #dekhoapnadesh pic.twitter.com/5snpaZx3Jp

— Trips N Trippers (@tripsntrippers) February 23, 2023
Motorbike trip from Manali to Leh
The most well-known road journey is from Manali to Leh, and it immediately comes to mind when discussing travel by car. That kind of road journey has a profound impact on many people's life and will live on in your memory forever. Take a chance this time, and travel with your sibling. We guarantee that this will be one of your favourite road trips ever! Everything about this tour will be thrilling with the backdrop of faraway valleys and snow-capped mountains.
Manali to Leh highway......amazing ride#motorbike #ride pic.twitter.com/AP4IrMUVa4

— Amar Sharma (@AmarSharmaIndia) November 25, 2022
Exploring the tea plantations of Munnar
One of Kerala's most picturesque hill towns is Munnar, and as the saying goes, no trip to Munnar is complete without seeing the tea estates. It is a worthwhile destination to visit because of the wide expanses of tea plantations, valleys, woods, and mountains. 
Incredible beauty of Munnar ! pic.twitter.com/cRYOs5nL5W

— Desi Thug (@desi_thug1) June 15, 2022