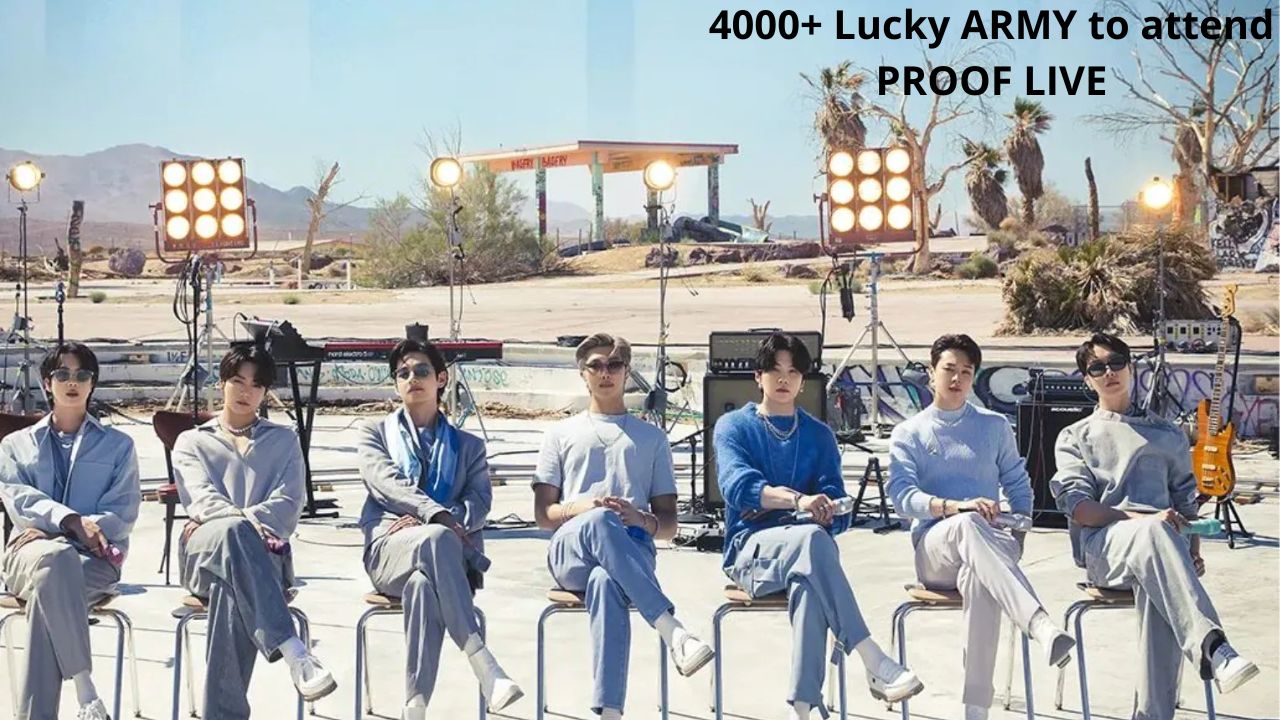 ARMY's have been going crazy about the new age of BTS since the K-pop sensation disclosed their June 13 plan of performing a Live performance for the recently launched Proof anthology. The album's first single, 'Yet to Come,' was published yesterday, and the music video has already received over 50 million views in just 24 hours. The company mentioned in the letter that the live performance will be held with a special guest, and fans have been scratching their heads to figure out who this person is. Apart from that, a weeverse announcement has also caught the attention of millions of ARMY members, which mentioned the live participation of fans in the performance.
BTS announces pre-recording with ARMY'S
On June 3, the HYBE agency confirmed their schedule for music festivals. According to the schedule, BTS will perform their title song on MNet's M Countdown, KBS' Music Bank, and SBS' Inkigayo on June 16, 17, and 19, respectively.
According to the information provided, BTS will hold a special live event on June 13 with a  special guest. It was also stated that the event will include a pre-recording of Mnet's 'M Countdowns' with the ARMYs. The weeverse notification reads "We have increased the scope of the event and number of participants allowed in the show to accommodate more ARMY as this recording will be held on a special day for BTS and ARMY. We look forward to your enthusiastic participation."
4000 BTS ARMY to attend PROOF live
The notice goes on to explain that the music show will be recorded for 4000 ARMYs at the Jangchung Arena, with a waiting list of 100 more. Now BTS ARMY's around the globe are willing to attend the live performance of their beloved idols. 
PROOF LIVE PERFORMANCE TIME IN India; when & where to watch
On the other hand just 2 days ahead of their album release BTS members including Jin, Suga, j-hope, Rm, Jimin, v and Jungkook again had to face the censor board restrictions due to which two of their new song 'Born Singer' and 'Run BTS' were stopped from broadcasting in Korea.