BTS Documentaries of J-hope & Suga to get global screening in theaters on this date, ticket update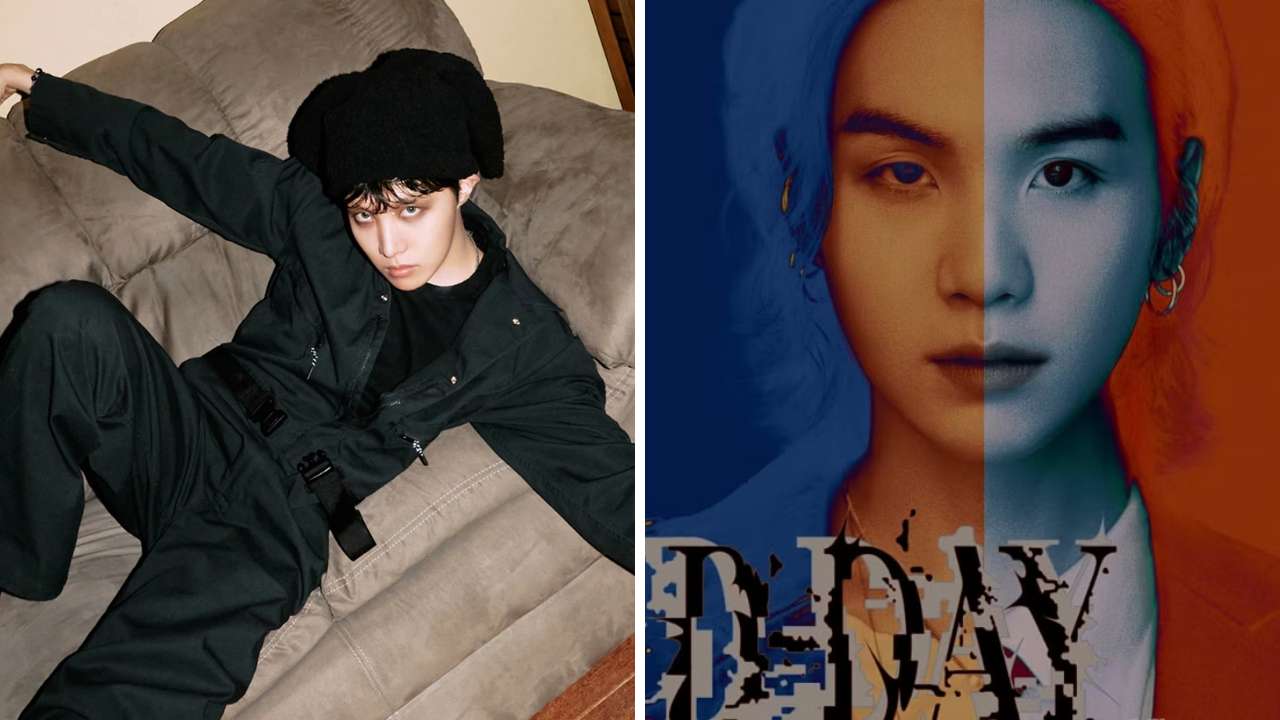 Attention Armies!!!! BTS solo documentaries featuring J-hope aka Jung Hoseok and Suga aka Min Yoongi will be heading towards global theater screening in June. j-hope IN THE BOX and SUGA: Road to D-DAY the documentaries which were earlier released on Disney plus hotstar and highlighted the K-pop stars journey and struggles while making their solo albums will be releasing in multiple countries in June. Previously only BTS concert video such as the Busan concert and the Yet To Come title was played in theaters but now the label has confirmed the re release of above mentioned documentaries on big screen. Here is everything to know about.
BTS Documentaries to release in theaters
As per the announcement made by the label BigHit on May 10 the documentaries which chronicled around the music making style of two BTS rappers Suga and J-hope will start making its theatrical debut on June 17, 2023. However the running time for the same will be limited. The cinema tickets for j-hope IN THE BOX and SUGA: Road to D-DAY will be made available from May 16/17. These tickets will be made available as per the different time zones. 
BTS Documentaries ticket update
Starting on May 16 at 7 p.m. ET, you may purchase tickets for both films. 
May 16, 4 pm PDT/ 7 pm EDT

 May 17, 12 am BST/ 1 am CEST/ 8 am KST
About J-hope documentary
BTS J-hope who debuted with his solo album Jack in the Box released a documentary called J-hope in the box. The documentary is a sum up of all his efforts, exploration, challenges and struggles to get the best out of his box. J-hope is currently enlisted in the military. Before heading towards mandatory military service J-hope also released a solo song in collaboration with American rapper J.cole. The song was titled 'On the street'. The rapper has been renewed as the global brand ambassador of French luxury label Louis Vuitton.
About Suga d-day documentary
BTS rapper Suga aka Min Yoongi recently kicked off his first solo world tour, prior to his tour he released his album D-day. The album consists of ten tracks and includes guest appearances from J-Hope, IU, Ryuichi Sakamoto, and Woosung. To promote the album, two singles were released: "People Pt. 2," featuring IU, on April 7, and "Haegeum." Suga because of his shoulder injury will be heading towards public sector and won't be joining the military as of now.