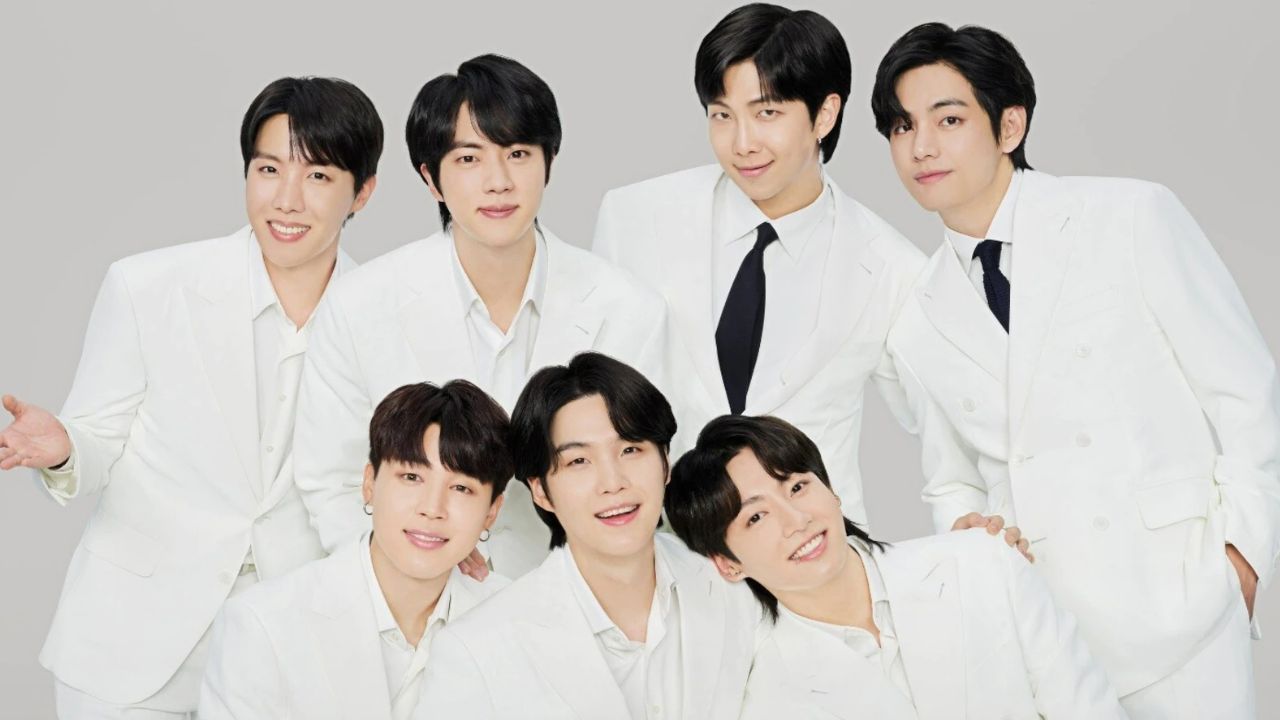 As the first all-Korean group to dominate the US and UK charts and amass a truly worldwide fanbase, the revolutionary 7 member boy band BTS, who announced they would take a break is credited with pioneering the global music industry to the extent that are compared to the legendary 'Beatles'. And now their 'Hiatus' which the company denied calling it claiming  it's a 'Break' a lot is happening in the South Korea's political infrastructure alongside the music industry.  A few days after BTS members RM, Jin, Suga, J-Hope, Jimin, V, and Jungkook revealed they were taking a break, Lee Ja Yeon, president of the Korea Singers Association, asked BTS to "reconsider the choice to embark on a group hiatus."
BTS the real Soft power South Korea has
Bangtan Soneyondan, the 7 member boy band changed the fate of the country in less than a decade. BTS presently has more cultural impact than any politician or celebrity has ever had, and they are the group with the highest soft power in the history of the entertainment industry. In addition to the recently-concluded visit of the President of the United States, which we are all aware of, this all started happening as BTS attended the United Nations assembly addressing global youth and coordinated various initiatives with UNICEF. They all succeeded in doing this without even getting into a single political or confrontational disagreement, maintaining their status as one of the most well-known bands on the planet.
BTS songs had a real life impact on their fans, a story which every BTS fan can relate to, everyone has their own way of entering the fandom and then just deciding to stay in it. The craze went to an extent when people were willing to visit South Korea just because of BTS, boosting the travel and tourism sector of the nation alongside raising the brand value of South Korean products, especially those from the entertainment sector.
So are the authorities impacted with the facts that their not so long break would damage the emerging soft power of Korea? Maybe yes. When the all-singer association sent the letter to BTS they said ""I'm overcome by my fear and concern that the 'BTS Hallyu Wave', a movement possessing the greatest cultural soft power that the world has ever witnessed, will vanish soon."
Is BTS Hiatus related to military exemption?
With this started a wide range of contention on the internet that whether not getting an exemption was a real problem behind BTS hiatus. A number of BTS members are expected to shortly fulfill their military service requirements, according to keen fans who think the decision was made with more deliberation than was previously stated. BTS chose to take a break shortly after a contentious political debate in South Korea about whether BTS should be granted a military exemption or not.
Reportedly there were hopes up until Grammy didn't declare them as the winners. Some reports speculate that if BTS would have won GRAMMY they would have got the exemption. But how?
Can a Grammy save BTS from a Hiatus?
Well yes and no. According to Korean law, you will be exempted if you win a significant professional award (for olympic, folk music, instruments, etc.). Only two people in Korea received this chance.  After winning the 2009  International Piano Competition, Cho Seong-jin was discharged from military service. When South Korea defeated Japan to win gold in the Asian Games football competition, Son Heung-min and his teammates were granted a waiver from the same. 
Talking about the Grammy, it's a big deal in Asian countries. Especially in South Korea where no one till date has won a single one, so BTS just attending the event was a great deal. Although later it felt like Grammy needed BTS more for their publicity which is somehow true, we cannot neglect the fact that winning a Grammy might have aided the group from getting an exemption. They would have been a history maker for the country but despite being one of the top-selling acts worldwide, they went empty-handed.
Korean wave and BTS
The "Korean Wave" provides Korea with considerable soft power advantages as well as a significant source of export income. BTS has been riding the wave's peak for years. But, underneath all the glitz and glamor we see, the K-pop industry is rather harsh on the K-pop idols pressuring them to constantly perform well and public pressure to maintain a morally upright image at all times and at any cost. In the case of BTS, RM made it very clear that 'they are not the band they used to be'.
BTS indeed has a power and audacity to speak for themselves compared to any other K-pop groups. Member Suga admitted he hasn't had much joy writing lyrics recently. He remarked, "It was always uncomfortable, hard, and I had to squeeze something out. BTS and ARMY believe that the group faced exhaustion and thereby it's ok to take a break. But, the topic is still arguable for the big corporates and political front considering all the unrest in the country.