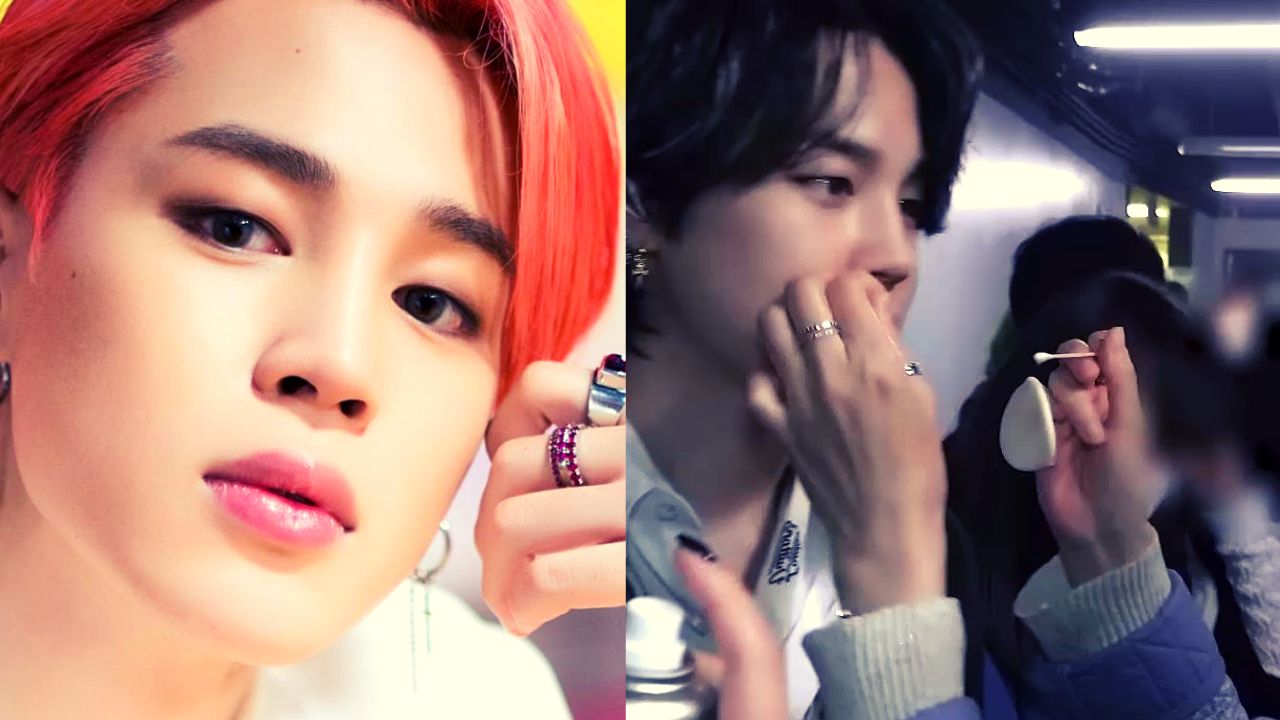 BTS Jimin and the story of a makeup artist who reportedly quit after falling in love with him is making rounds on the internet. The girl as per her statement said that she resigned from her position after fearing that she might fall for baby mochi and with his kind personality and thus to stop herself from feeling such emotions she chose to quit. The topic is now a matter of conversation between the army's around the world who are now wondering about the makeup artists of the rest of the members including V, Jungkook, Jin, RM, Suga and J-hope. So here is the story.
Jimin makeup artist quits after falling in love with him
It won't be wrong to say that the BTS fandom across the world at some point dreamed of becoming a member of HYBE and especially as the makeup artists of the group itself. Every now and then we see many backup dancers and other employees speak about the members personality after working with them and what overwhelms the ARMY most is that their favorite K-pop idols are actually a gentleman not only in public but also with their staffs and while working in the studio. This time the story of a former bts makeup artist has caught a lot of attention  by admitting her crush on one of the members.
Jimin Makeup artist story
As per Jimin's makeup artist instagram,she complimented the idols, pointing out that they are all very respectful, but Jimin is the kindest and most delightful among all. according to what was shared on social media, but she finally chose to quit from saving her heart to feel all those emotions for the idol as she started falling for him. Although the video of the girl has still not surfaced publicly and there is no certainity of the new but, it sure does remind the fans of a fan fiction.
ARMY's react at BTS Jimin makeup artist news
To many army's who frequently read or share fanfictions found it quite relatable to a story where the girl similar to the incident falls in love with one of the BTS members after being a makeup artist. Watch reactions of ARMY's on Jimin makeup artist quitting on twitter