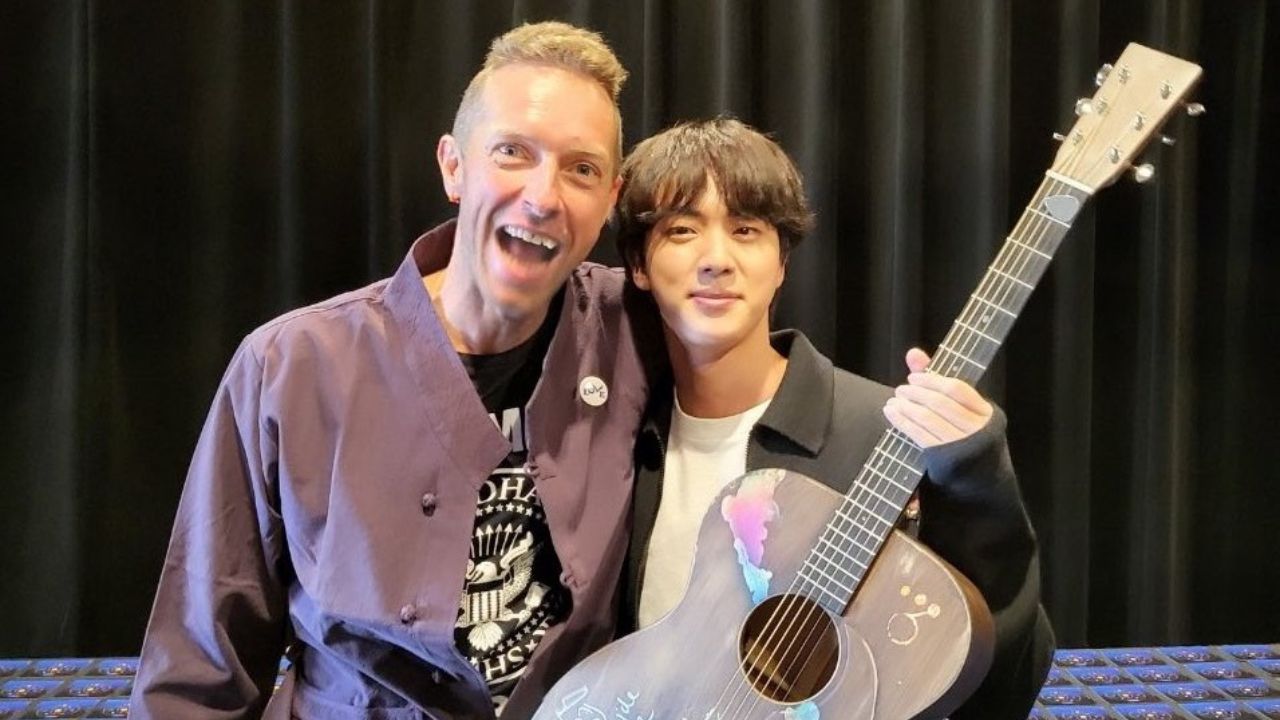 BTS military enlistment came as a major shock for ARMY who were still not over with the energetic Busan 'yet to come' performance. Reportedly Jin is the first member to be enlisted in the military followed by Suga, J-hope, RM, Jimin, Taehyung and Jungkook. As per the agency's letter the K-pop group will make a comeback in year 2025, however the oldest Kim Seokjin will drop a solo album ahead of bidding a goodbye to his fans to serve for the nation. 
Since Jin mentioned his impending solo project during the Busan concert, Twitter has been abuzz with many ideas and theories. A single will be released soon, he said, "I had the chance to work with someone I am a fan of," and now rumours claim that Jin's someone is none other than the British boy band Coldplay, with whom BTS previously cooperated for "My Universe."
BTS Jin to collaborate with Coldplay?
After Jungkook's collaboration with Charlie Puth for left and right and J-hope's solo album now it's time for the oldest Kim Seokjin to take over the Billboard with his soulful vocals. Speaking of the collaboration, according to a report in TenAsia, Jin's solo single is a gift that Coldplay gifted to the 'moon' singer.  For those who don't, Chris once gifted a Guitar to Jin a year ago, so it won't be surprising if the two of them collaborate for the upcoming single. However it's still unclear whether Chris himself will collaborate for the solo or Jin will solely handle the project. Either way it will be a treat for the heartbroken ARMY who will have seen them go for a year or two.
BTS and Coldplay collaboration 
Back in 2021 BTS collaborated with Coldplay's Chris Martin for the song 'My Universe' which ruled the billboard for a long time making it one of the most successful collaborations of the two legendary bands. Jin has been very outspoken about how much he appreciates and admires Chris Martin and Coldplay.