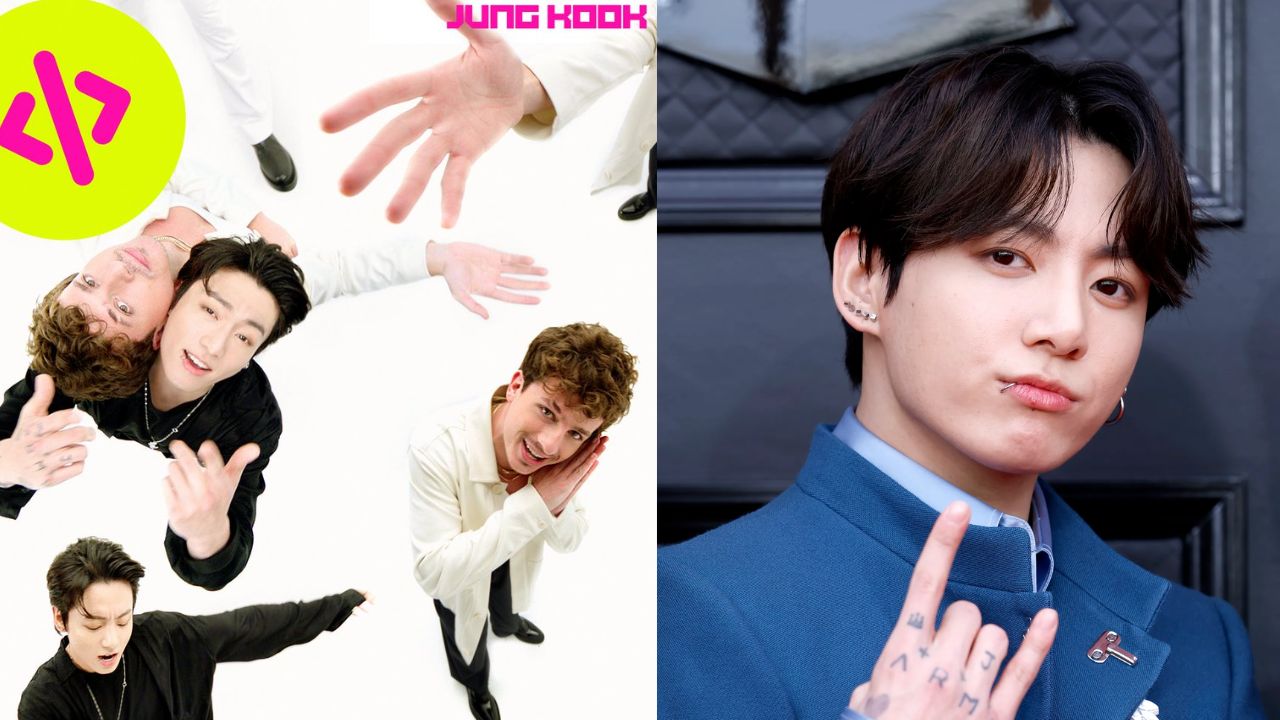 BTS' Jungkook x Charlie Puth Left & right: It has been confirmed. BTS Jungkook, aka the Golden Maknae of the 7-member boy band BTS, will be the first to release his solo album, with the song "left and Right" in collaboration with  artist Charlie Puth. Following J-Hope's performance announcement at Lollapalooza, the news of Jungkook's return with a new album came as a breath of fresh air for ARMYs who had been outraged by all of the media rumours surrounding BTS' hiatus. Fortunately, the album's announcement also assisted HYBE in regaining its dwindling stock. The airing date for Charlie Puth and Jungkook's collaboration on the song Left and Right was just announced, and the trend began.
BTS' Jungkook x Charlie Puth Left & right release date in India
BTS' official Twitter account posted the cover of the track featuring both Charlie Puth and BTS' Jungkook on June 18, revealing that the collaboration will be released on June 24. Charlie, Puth's self-titled album, will include Left and Right. We heard both vocalists singing a chunk of the song in a snippet posted on Instagram earlier.
Jungkook Left and right release time in India
Because 24th of June is a Friday, we'll most likely get it at 12 a.m. EST (1 p.m. KST), (9:30 AM IST).  
Jungkook Left and right streaming platform
The song's official MV will also release the same day. Spotify, Apple Music, Amazon Play, YouTube Music are included in the streaming platforms for Left and right
BTS' Jungkook x Charlie Puth Left & right CD 
Furthermore, a limited edition CD single for Charlie Puth's 'Left and Right (feat. Jungkook of BTS)' is presently available for pre-order on his website. Fans have been waiting for these two to release a song together since JK did a cover of Charlie's smash song, We Don't Talk Anymore.