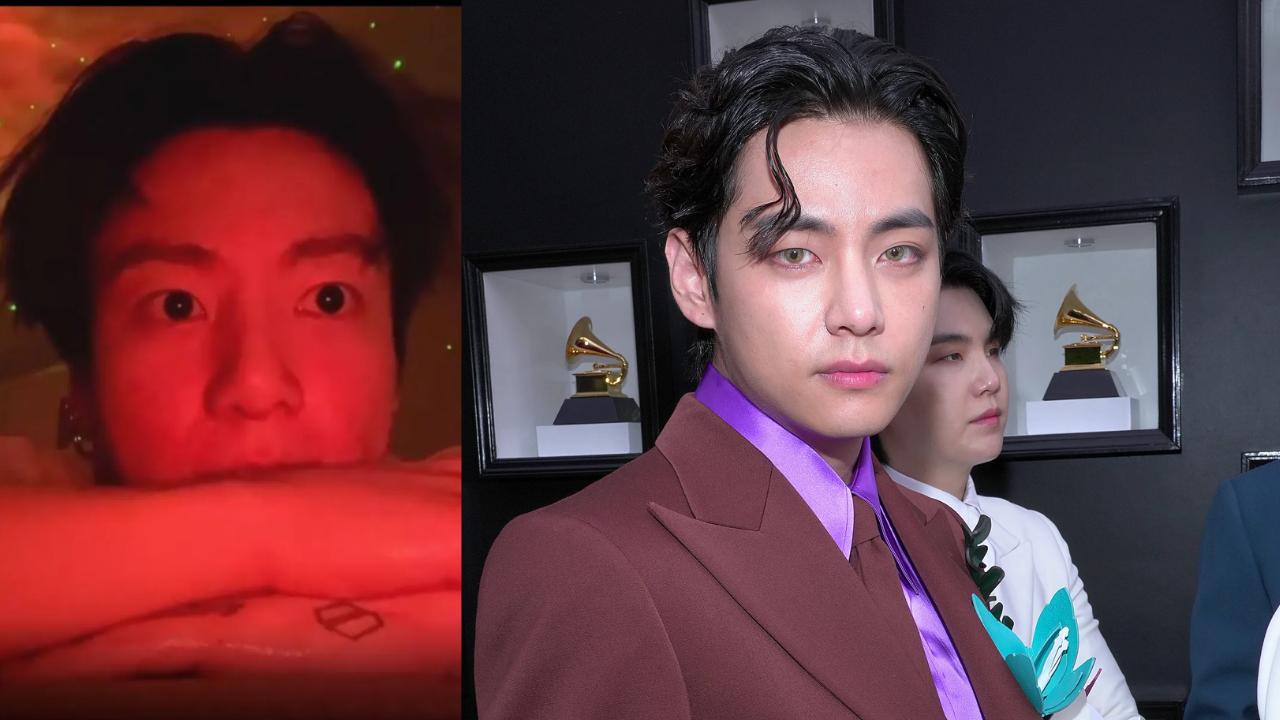 BTS; Ever since Grammy 2022 happened and BTS made their way back to prep up for their next lined up concert in Los Angeles a lot have happened already. Well, the best part of this fandom is that the idols always make their time out to communicate with their fans irrespective of how busy their schedules are through weverse, Vlive and now Instagram. But, the same thing sometimes works against them when Sasaengs start following them every moment trying to scare and prank them. It all started when Jungkook decided to perform a VLive after a number of extended AMA sessions on Instagram He had a quick VLive but what fans pointed was really scary.
Jungkook receives scary prank calls during Vlive
By the time BTS Jungkook decided to do a live show it was already midnight, so him receiving continuous calls without anyone speaking from the other side looked a lot 'Sus'. Jungkook even looked tense as he continued asking who…who is it? again and again until someone from the staff came and took his phone away. Prank calls really scars them and later he admitted  that he is terrified by them. ARMY's soon started to trend 'leave him alone' and 'Leave Jungkook alone' on twitter. Not to mention how Sasaengs act in the life of idols and how disturbing the impact can be.
ARMY's reacts at Jungkook getting prank calls
Australian show passes a racist joke on bts Taehyung
Another incident occurred when an Australian daily programme made a racial joke about BTS member Kim Taehyung by using footage from the Grammy Awards while V was jamming to Justin Bieber's 'Peaches.' The joke was meant to express the latest Bangtan Boys suffering from Covid 19, and the video implied that BTS V is still suffering from Covid-19 as he makes a gesture of holding a mic near his mouth. ARMY'S were enraged not just because V was show 'Coughing' directing towards Covid spread but also for targeting solely BTS member, although many artists were diagnosed to Covid 19 prior to the ceremony. 
ARMY trends stop Asian hate and Apologize to BTS at the same time