BTS Jungkook steps in as global ambassador for Calvin Klein Jeans & Underwear, trends #1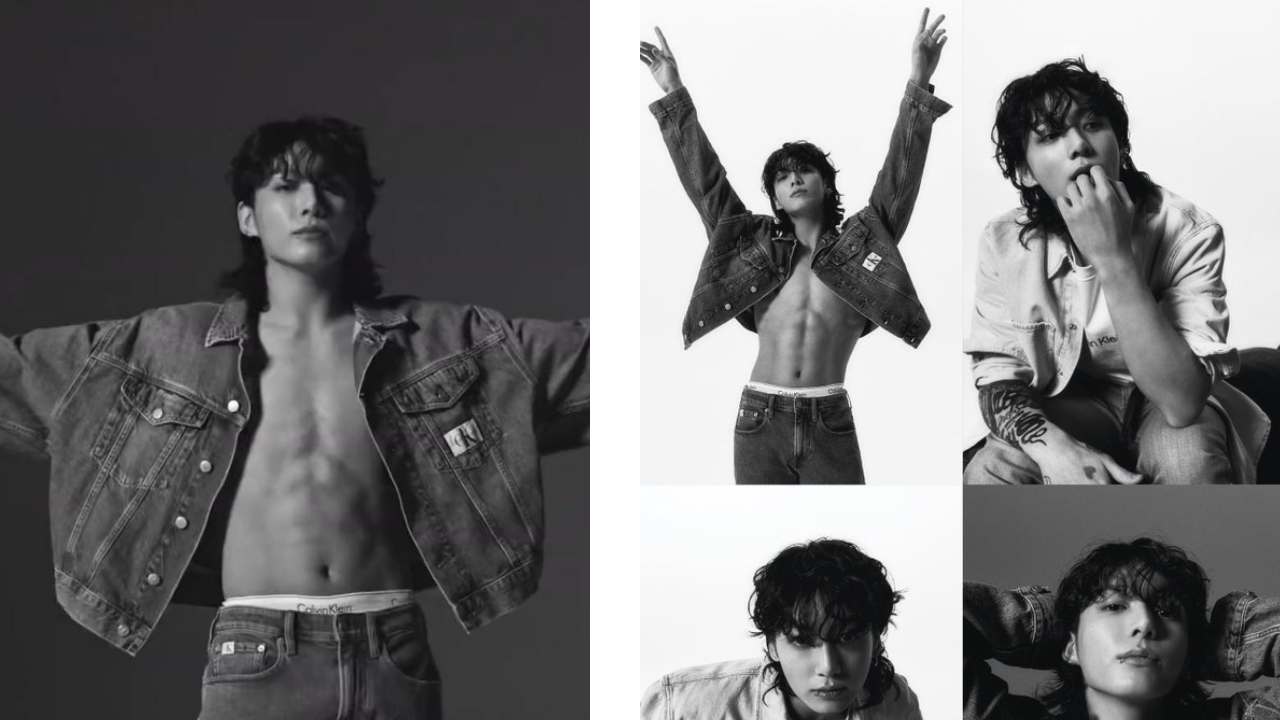 BTS Golden Maknae Jeon Jungkook has finally stepped inside the world of ambassadorship with a thud. The Golden voice of South Korea Jungkook tapped in as the global brand ambassador for Calvin Klein Jeans and Underwear today. The announcement followed a sexy yet stylish photoshoot of the Euphoria crooner and the internet is in tizzy. Trending #1, 2 and 3 Jungkook has currently acquired all the top spots on Twitter. Shaking the world of fashion with their style and visuals, BTS is on a roar to name all the luxury labels under their belt, the latest is Jeon Jungkook for Calvin Klein.
Jungkook roped in as the brand ambassador for Calvin Klein
On March 28, 2023, Calvin Klein made an official announcement about Jungkook's new position as a global ambassador after releasing a brief teaser on social media. As per teen vogue Jungkook in a recent statement revealed how he was a fan of the brand for a long time and stated
 "I'm thrilled to be their newest global ambassador. This partnership is very special, as Calvin Klein's heritage and brand values resonate with me. My music is how I communicate with my fans around the world, and I see this partnership as an opportunity to connect with them in a new way. I'm incredibly excited for people to see a new side of me in this first campaign for the brand."

Jungkook for Calvin Klein
For the unversed Jungkook was announced as the global brand ambassador for Calvin Klein unveiling the brand's newest collection. The brand highlighted its Calvin Klein Spring 2023 collection with Jungkook sporting  '90s style Straight fit Jeans, Denim Shirt, Oversized Denim Jacket and other brand's signature style.

BTS brand ambassadorship lineup

As of now BTS Jimin has been roped in by Dior and Tiffany and Co.,BTS Suga as the brand ambassador for Italian luxury Maison Valentino, J-hope retained by French luxury Louis Vuitton, Kim Taehyung for Celine and a multinational mnc and the latest Jungkook for Calvin Klein.

ARMY reacts on Jungkook X Calvin Klein

Jungkook being roped in for Calvin Klein was no less than a dream come true for millions of Army who were waiting for this iconic collaboration to take place for years. Jungkook on various occasions has demonstrated his sultry style in the brand's underwear and since then the collaboration has been one of the much awaited announcements.