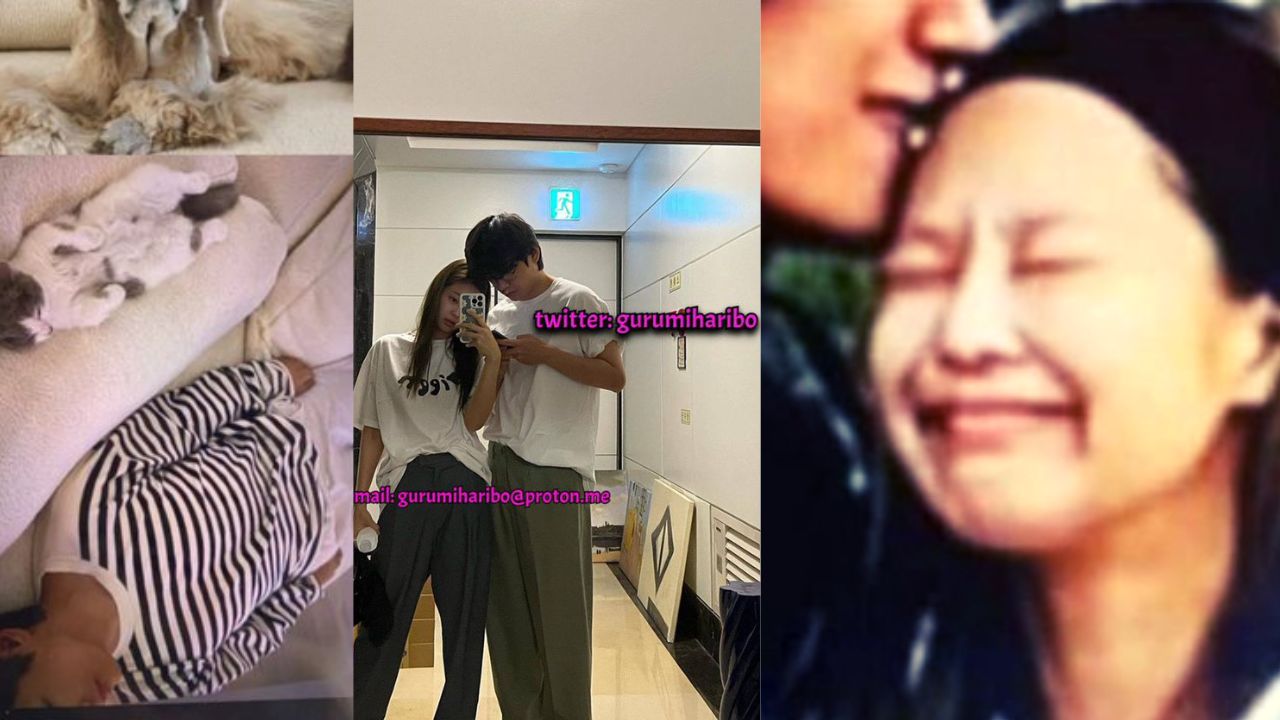 Ever since BTS member Kim Taehyung aka V and Blackpink member Kim jennie aka Jennie's relationship theories started getting momentum, the fandom of both the bands ARMY and Blinks have kept the internet buzzing with their assumptions, speculations, assertions etc. This should be noted that as of now neither HYBE labels nor YG entertainment has taken the matter into their hands or cleared out anything revolving around the igniting social media fueling more and more relationship theories. 
For a few weeks now, there have been rumours of a relationship between BLACKPINK member Jennie and BTS vocalist V. While HYBE and YG Entertainment are keeping mum about their rumoured relationship, allegedly leaked images have claimed that they are together. A portion of the internet is now persuaded that the K-pop idols are dating thanks to several leaked images of them.
BTS V and Kim Jennie alleged relationship 5 points
The story first spread last month when a photo of the K-pop idols appeared online. In the picture, the user claimed that BTS V and Jennie had been seen vacationing on Jeju island. However, a lot of the idols' followers asserted that J-hope, not Jennie, was alongside Taehyung in the photo, which they claimed was altered.

On August 23 KST, a brand-new image of Jennie from BLACKPINK and V from BTS backstage surfaced online. In the allegedly taken picture, Jennie can be seen grinning and using her phone to take a mirror selfie while V has his hair styled. The image was allegedly altered with photoshop.

After new allegedly taken pictures of BTS V and BLACKPINK Jennie were posted online on September 2, there was yet another uproar. According to the internet user who shared the images, V and Jennie's hackers' new group chat is where they got the images from.

The image was posted again, this time from V's apartment. While it cannot be shown beyond a reasonable doubt that the apartment in question is V's, a picture he shared on his Instagram shows an almost perfect match of the hallway arrangement, wall panels, and entranceway.

Kim Taehyung and his pal, actor Park Bo-gum, were seen on Monday strolling through the KIAF Seoul Art Exhibition. Taehyung was spotted sporting a dress shirt and beige jeans. He added a basic cap to finish off his appearance. He was sporting a Liberty National Golf Club cap.  Soon, a few fans made comparisons between Jennie's freshly leaked photos and the images from the show. In one of the leaked photos, a person who resembled Jennie was seen with a person who resembled Lisa in front of the Statue of Liberty while wearing an oversized cap.
Unreleased images have been appearing online for the past few days, prompting claims that members of Blackpink's iCloud accounts had been hacked. A screenshot of the alleged account has gained widespread attention, and several images with people posing as Jennie and TaeTae have been circulated online. Fans are concerned for Jennie and Taehyung's safety in addition to being angry that HYBE and YG Entertainment are keeping quiet about the supposed dating rumours.