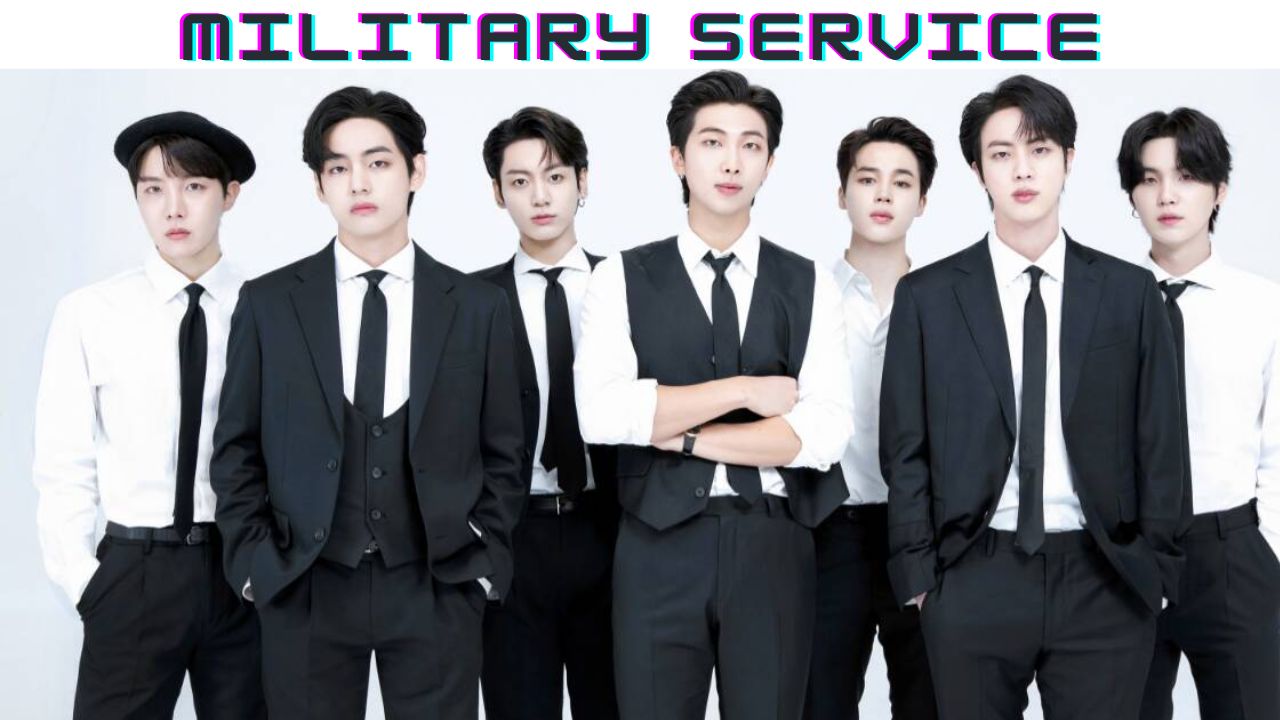 BTS confirmed military services: Just when the world was witnessing a strong Hallyu wave with the rise and shine of one of the biggest boy band on the Earth BTS aka Bangtan Soneyondan, South Korean mandate rule for all the males in the country gave a big shock to the whole music industry and millions of BTS ARMY who were not at all ready to bear this devastating and heartbreaking news. However it's a proud moment for BTS to serve the country but their absence from the field of music for 2 years seems to be a very big deal not only for their career but also for South Korea which saw the rise of their soft power turning into the country's economic growth. Well, it's up to the time to decide whether or not this decision of enrolling BTS in the military was for good but for now let's discuss the rules and regulations of South Korean military service.
For how long BTS are going to serve in the military
BigHit in it's letter posted on weeverse stated that the group's eldest Kim Seokjin will be the first to leave for the military services followed by other K-pop idols one by one. A lot of variables affect how long someone serves in the military. Their branch of service, level of active duty, and other factors all matter. To protect against the threat posed by North Korea, all able-bodied men of South Korea are required by law to serve 18 to 21 months in the military.
BTS Military service duration?
Bighit mentioned that BTS will reconvene as a group again in 2025 after fulfilling all the mandatory military requirements.
Can BTS use phones during military service?
A phone can be used within the unit in the case of Korean conscripted soldiers. Military secrets cannot be texted or called, though, and taking pictures in front of armed or secret equipment is prohibited.
Why Military service is such a sensitive issue in South korea?
Many of you may be asking why BTS, who wields the nation's strongest soft power and completed tasks that 1,000 diplomats were unable to complete, had to enlist in the military. Well, to summarize, serving in the country is a very sensitive topic which can make or break any celebrity career in a wink. Come to think about it, BTS or the label behind never refrained or denied serving in the military despite the ongoing debate about their exemption, neither they demanded an exemption openly why? Because of the very same reason als called the Steve Yoo incident.
What's the Steve Yoo incident?
Steve Yoo, better known as Yoo Seung-joon to his Korean fans, was one of the biggest pop icons of the 1990s in Korea. Steve Yoo's journey from hero to forever undesirable changed how the public perceived celebrities' military enlistment.  The Korean-born singer escaped for Los Angeles in late 2001 after expressing his intention to fulfill his military commitments.He then went to the South Korean consulate in Los Angeles a few weeks later to renounce his Korean citizenship which the reports stated was done to avoid the enlistment.
Were they any military exemptions for K-pop idols in the past?
Well, yes there have been a few military exemptions in case of some South Korean celebs including a pianist, ballet performers, those with some exceptional skills, olympic gold medallists and even those who met with accidents or are not in a good health state.