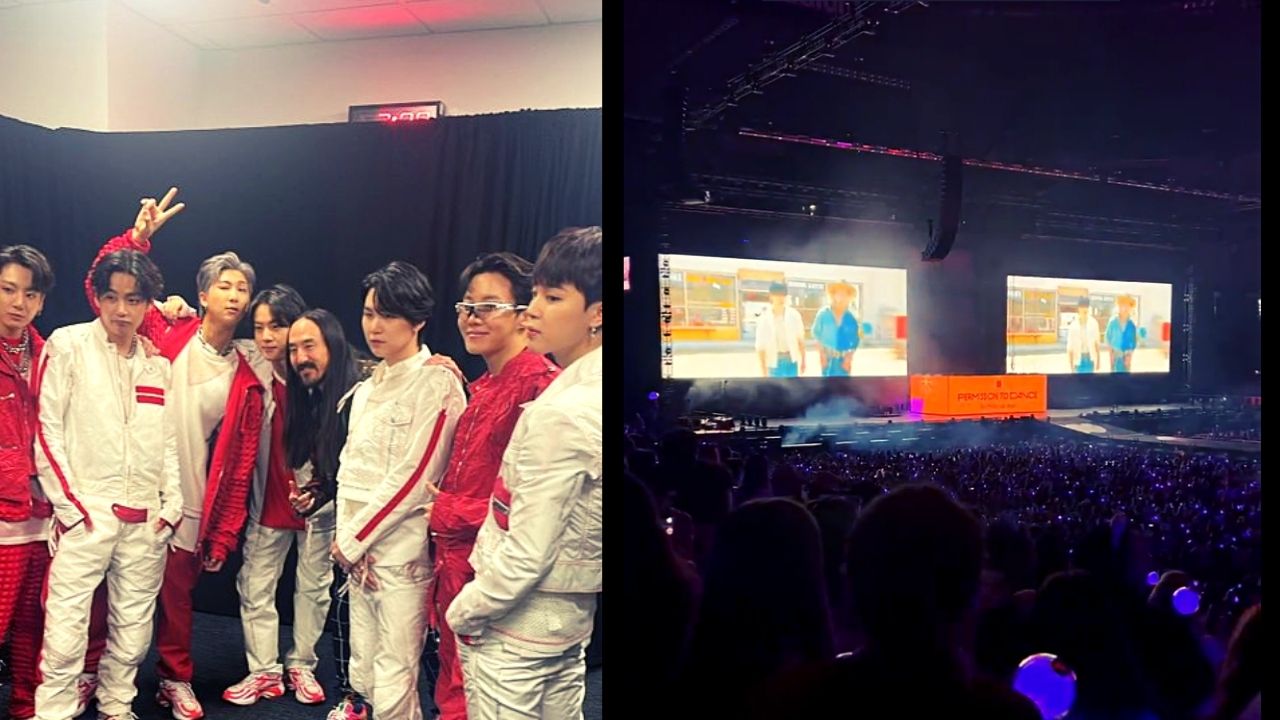 BTS permission to Dance Las Vegas has kickstarted with a bang, with so many fancams and livestreaming links floating around featuring Bangtan boys, here is the first glimpse of the ongoing BTS Las Vegas concert PTD concert straight from the MGM Garden Arena & Allegiant Stadium locations. The states purple ocean is once again ready to make it a memorable night of of the year, watch those ARMY bombs making waves in the entire stadium and you will fall in love with it.
Also Check- Screen breaks during  BTS Las Vegas performance, ARMY shares meme
Steve Aoki makes his appearance at BTS PTD LA concert
BTS PTD Las Vegas live concert
Jin's performance to be short due to surgery in LA
Due to an injury, Jin will only sing a few songs at the band's Permission To Dance event in Las Vegas. The ARMY, on the other hand, played it cool and gave Jin their best wishes. For them they prioritize his health first and just his presence there can make them happy. The concerts were soon sold out, and fans are eager to see Jin, Suga, J-Hope, RM, Jimin, V, and Jungkook's electrifying performance on stage.