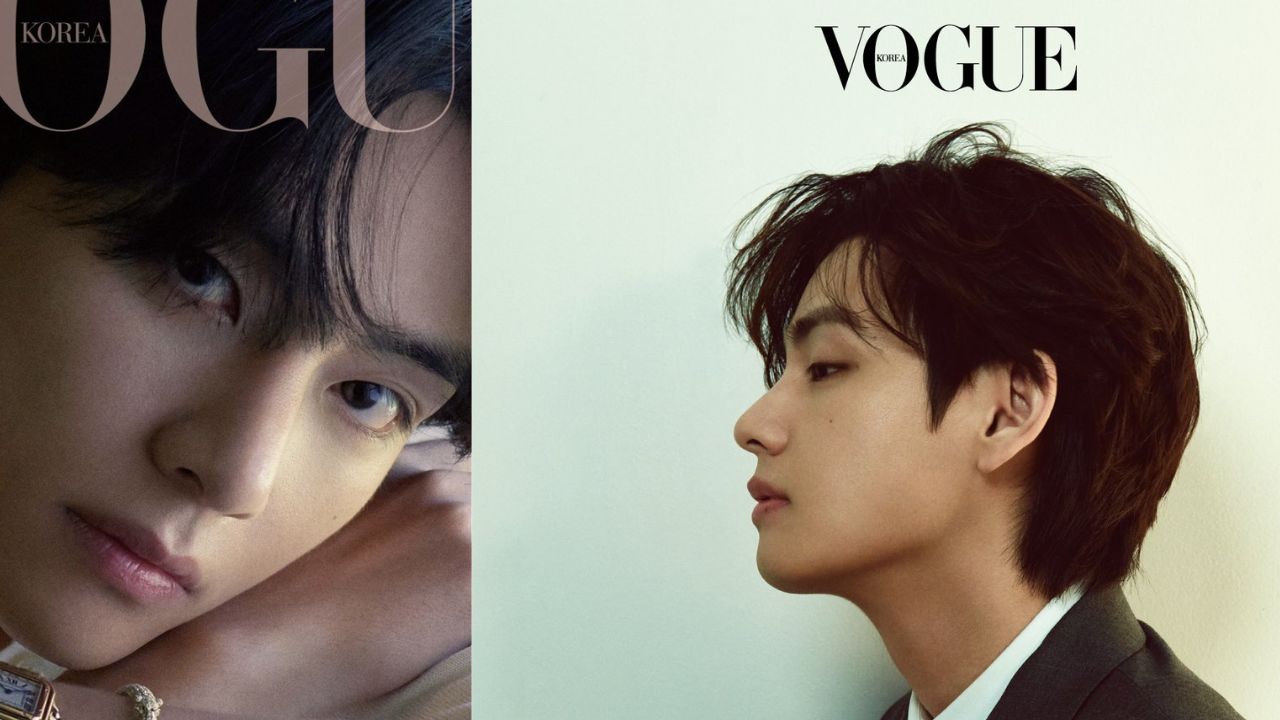 BTS V aka Kim Taehyung the second youngest of the group after Jeon Jungkook has been headlining several reports in the past few days owing to his relationship rumor with Blackpink idol Kim Jennie. A recent image of Taehyung and Jennie hugging during the Blackpink private party has once again sparked conversation on twitter following a series of viral photos that were allegedly released for what is supposed to have happened after the Icloud hack of Blackpink members. In the midst of all of this, Taehyung, who most recently appeared on the cover of Vogue Korea, has been transparent about his relationships with friends, Army, and other aspects of his personal lives.
Taehyung interview with Vogue Korea
Kim Taehyung on not regretting for his decision
V was questioned about his technique for keeping his cool during the interview. V responded by saying, "I don't always feel calm, even if I may appear to be. I just pretend to be." He then continued saying "I try to think clearly and hard in those moments so that I can act with the confidence that the decisions I make are the best for the situation even if they may not be ideal. There is a feeling of responsibility in whatever I do, but I don't regret what I've done. I want to be a good person for those who love me. Our ARMY, BTS members, family and friends keep me happy and healthy even when I'm hurt and struggling."
Kim Taehyung on relationship & being used as an Asset
Being one of the most popular K-pop idols and artists in the world, Taehyung is also someone who enjoys a massive solo fanbase. The 26 years old is also one of the most handsome faces in the world and thus has immense popularity and worldwide recognition. Taehyung is the interview was asked about his relationship with other artists to which he summed up all in different aspects. "I cherish human connection. I am a people person and I truly enjoy working with everyone I cross professional paths with, including artists, directors, writers, and journalists like you. In the past, I used to be more reserved because I had been hurt by people who treated me simply as a valuable asset to know and not as a friend. But I still like people. It is thanks to the wonderful people in my life that I am who I am now."
Taehyung with BTS
Taehyung at last spoke about his bond with other BTS members and proudly mentioned that  they all support each other unconditionally and are very positive as a group. He further mentioned about the non stop praising when they all were recently at Suga's place working on some music.