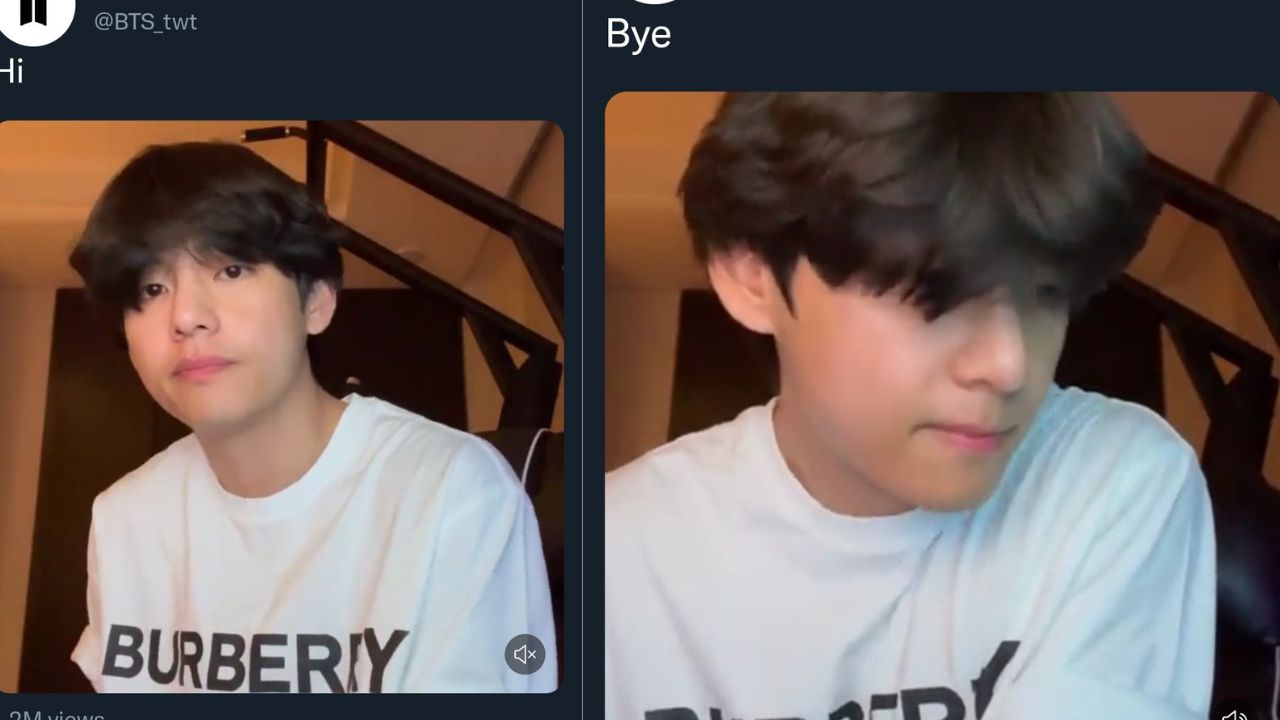 BTS Kim Taehyung aka BTS V who is one of Bnagtan Soneyondan's most beloved and widely followed members around the globe did it once again. Yes he dropped a sneak peek of his unreleased song & later deleted it but his slight move made him trend in google searches at the top from past few hours as well as on twitter trends in many countries including India at #1 and #2 ranks. The unfortunate thing is that he keeps on erasing it, and wanted to share it with the ARMY before doing so. Kim Taehyung chatted on Weverse on Wednesday. When questioned what he was doing at such unusual hours, Taehyung revealed that he is going to release another song.These songs, which appear to be demo versions, are typically speculated to be from his KTH1 mixtape.
BTS V glimpses about his unreleased song
A fan on weeverse asked him " Taehyung.. are you sleeping?" and that's when while addressing the army he told about his next plan to throw his song again but before that he wanted them to hear it.I have one more song to delete/throw away.. do you want to listen it? He took to the twitter handle and dropped the snippet of the song. In English, Taehyung was heard singing the song. "And 3 in the morning and I'm still thinking of you, but 4evermore, I love you,"
Kim Taehyung trends on twitter