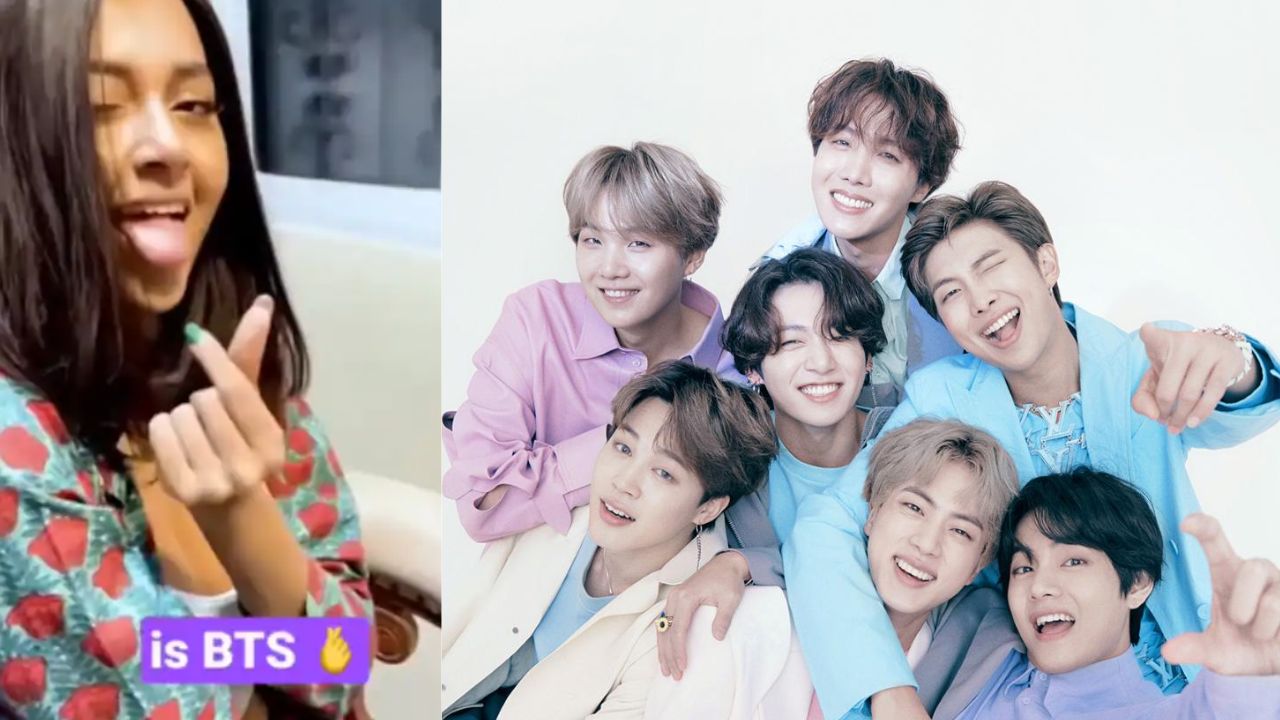 Tejasswi Prakash aka our very own Naagin 6 actress is a BTS ARMY and she revealed this through her latest MY BTS STORY reels on Instagram. Yes, you heard that right after Rashmika Mandana, Disha Patani, Anushka Sen, Tiger Shroff one more big screen celebrity confessed being a fan of K-pop sensation BTS aka Bangtan Sonyeondan. Call them Billboard ruler, world's biggest boy band, global influencer or whatever you want, we cannot neglect the fact that India has a massive fan following of BTS and the no. just keep getting an add on.
Tejasswi Prakash is a BTS fan
The K-pop group recently released a new trend where they asked the global ARMY to share their BTS Story about how they entered the fandom and what kept them inside for so long. Needless to say millions of global fans of Jin, Suga, J-hope, Rm, V, Jungkook and Jimin are participating in this You Tube challenge. Tejasswi Prakash, who is currently seen in  the hit TV drama Naagin 6, shared a YouTube video telling "#MyBTSStory" on her Twitter account. She posted this while flaunting her impeccable fashion sense
TejasswiPrakash My BTS Story
In the video Teja showcased the time she gets ready for a shot and prefers to listen to a BTS song which keeps her Hectic schedule flow 'Smooth like butter'. She captioned the song as "Reasons why hectic shoot go smooth like butter is BTS (finger heart) Their music fuels me to put my best foot forward!" it is captioned.
BTS ARMY reacts at Teja being a fan
Soon her comment section was filled with purple hearts as Desimy's went gaga over the revelations. A fan wrote "Teju × BTS ❤ Omg !My favorites .My heart feels full now .Please do reels on bts songs Teju " another one said "Teju and army🥺😭OMG😭😭💜🤞🏻", "I only knew from the moment..when she was humming fire melody in bigboss and thn savage love reel .my army heart", "Omg di ✨ i can't believe you are army as well you become more favorite i purple you💜💜"