BTS to Blackpink K-pop groups lose their Blue Tick on twitter; fans got no chill 'Just like Us Lol'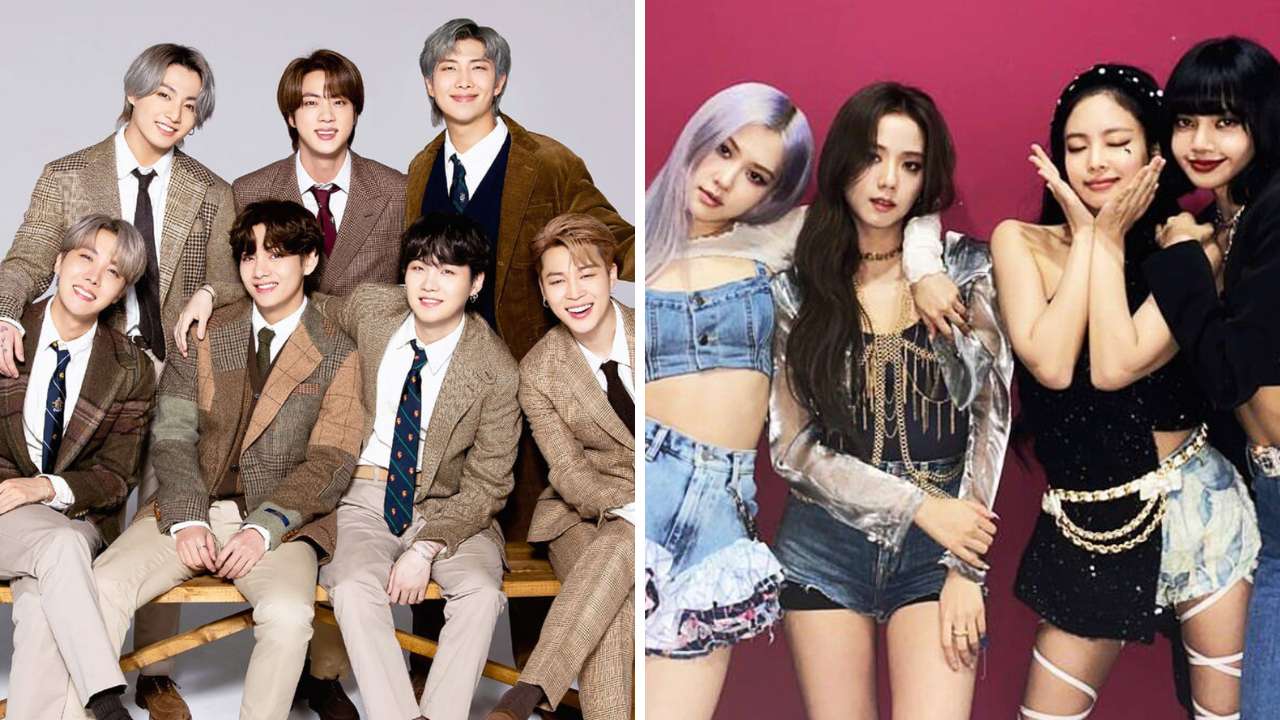 Hollywood to Bollywood, the Blue Tick flying off with the blue bird has now even reached the alley of K-pop. Popular K-pop bands like BTS, Blackpink, Aespa, EXO etc have all lost their Blue Ticks on Twitter post Elon Musk announcement of verified accounts being no longer free on the platform. This came after the owner of microblogging sites cleared that from now on everyone who wants to get their account verified on Twitter should pay a monthly subscription like OTT platforms. Earlier Twitter used to verify the account based on the popularity, credibility and authenticity of the account. While on the other hand it has left the public perplexed who are busy finding the authentic account in their following list. 
K-pop groups lose their blue ticks
Since there seems to be a chaos-like situation on twitter, fans are rather intrigued. And above all they have the best reactions for their favorite groups and Idols. Let us tell you not only the groups but also the Idols like Jackson Wang, Jinyoung, Bogum must have woken to a unverified account. But here we have Blinks, ARMY, Aghase, Exo-L, Moa having quite a sarcastic and funny day on the platform sharing hilarious reactions. Find out some.
IVE OFFICIAL INSTAGRAM ➡️
IVE OFFICIAL INSTAGRAM | KPOP GROUP

They are at it again to get the blue tick 😂 pic.twitter.com/nj0kgExZGo

— I AM yujin2🍋 (@yujintwo) November 16, 2021
BTS, one of the biggest celebrity accounts on Twitter, has refused to pay Musk $8 for a blue tick ... because it's Kpop not KKKPop.

— Paul Lander (@paul_lander) April 21, 2023
The way he removed "kpop artist from Starship Ent" after he got the blue tick 😂😂 pic.twitter.com/SN6NrO6sLo

— hyungwon's hixing ✨ (@fairyredbean) November 27, 2021
being verified isn't a blue tick, it's when you get kpop spam in your replies

— Ayesha Aquatica (@slackavetes) June 22, 2020
Imagine Seungyoun waking up to people celebrating his Instagram blue tick. 😂 Kpop Noraebang Live please 🙏🙏

— kim🦋 Blank Page | OO-LI (@wsyddadda) April 27, 2020
This looks so funny. No blue tick, just like us lollll #BLACKPINK pic.twitter.com/Gq9JALt4ld

— kiki9009 (@kiki90092) April 21, 2023
Twitter blue tick
Earlier a post of Big B Amitabh Bachchan left Netizens in splits after he was seen asking Twitter to verify his account again since he has paid the subscription fee. Many popular accounts such as Virat Kohli, MS Dhoni, Shahrukh Khan etc lost their verification as well. For the unversed Elon Musk has announced that those who want their Blue Tick back should pay around $8 as a monthly subscription.