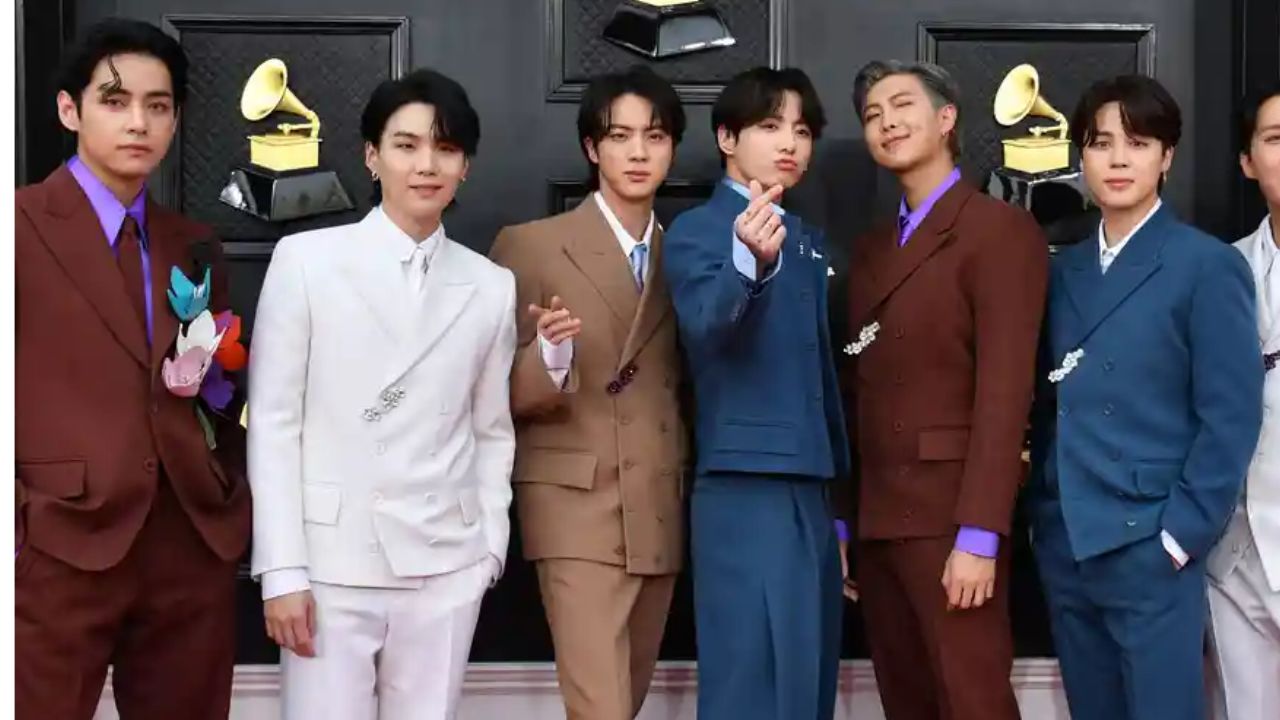 BTS, the short form of Bangtan Soneyondan consisting of 7 members RM, Jin, Suga, J-hope, Jimin, Taehyung and Jungkook are on a mission to embark a new chapter in their life, which will highlight each member's solo career as an Individual. The South Korean pop sensation who chose to stick to together for 9 straight years and dominated the global music industry with their amazing combination of song, dance, versatile vocals, etc recently during the celebration of their 9th anniversary revealed that they have lost the direction and aim, and thereby are seeking an Indefinite Hiatus to prepare themselves for a powerful comeback again, meanwhile group leader RM informed that every member of Bnagtan will be focusing on their solo career.
BTS members Solo projects
BTS Jin aka Kim Seokjin solo project
The oldest Jin, whose military induction was a matter of concern for the ARMY this year revealed that he might be the last to publish the song, he didn't give much details but during the discussion mentioned working on a new song. Jin joked about not making any acting debut, well we are all aware about his visuals so, it won't be surprising for us if he does.
BTS RM aka Kim Namjoon solo project
The leader of the group RM claimed that the material of his record is all over the place,his work is still in process, and that nothing appeared to be in order. He is, nonetheless, continuing to work hard.
BTS J-hope aka Hobi solo project
Jung Hoseok the third oldest member of the group will be the first to roll out his solo album, Hobi will eventually take a lead as a solo artist which starts right from Lollapalooza. According to the latest reports, J-debut Hope's solo album will be released in mid-July. It's  a full-fledged album. RM also hinted that J-album Hope's will have a theme, which could be linked to the weeverse discussion where the chicken noodle soup crooner mentioned showing his dark and raw side.
BTS Park Jimin aka Jimin solo project
While writing his music and songs, Jimin felt different and acknowledged that it was a difficult process,emphasizing on why the group feels the need of a break. He also stated that he wants to use his solo songs to send a special message for his fans.
BTS Min Yoongi aka Suga solo project
Suga is known for perfection and whatever he does includes a lot of thoughtful yet challenging scenarios. Suga, like the other six, is working on new music. His schedule, however, includes dance, singing, Japanese, Pilates, English, and other classes.
BTS Kim Taehyung aka V solo project
Taehyung will be seen reuniting with his Wooga Squad on 'In the Soop' which is  a spinoff of BTS in the soop. His squad includes Park Seo-joon, Choi Woo-sik, Park Hyung-sik and Peakboy. Apart from that KTH1, V's long-awaited album, will be published soon.
BTS Jeon Jungkook aka Jungkook solo project
Jungkook is believed to be collaborating with Charlie Puth on a single. The two have collaborated on a cover of We Don't Talk Anymore in the past/ Jungkook also revealed that he is working on a new song, which will most likely be released before Yoongi's debut.