BTS V & Blackpink Jennie allegedly caught holding hands in Paris; "Jennie & Tae I confirm"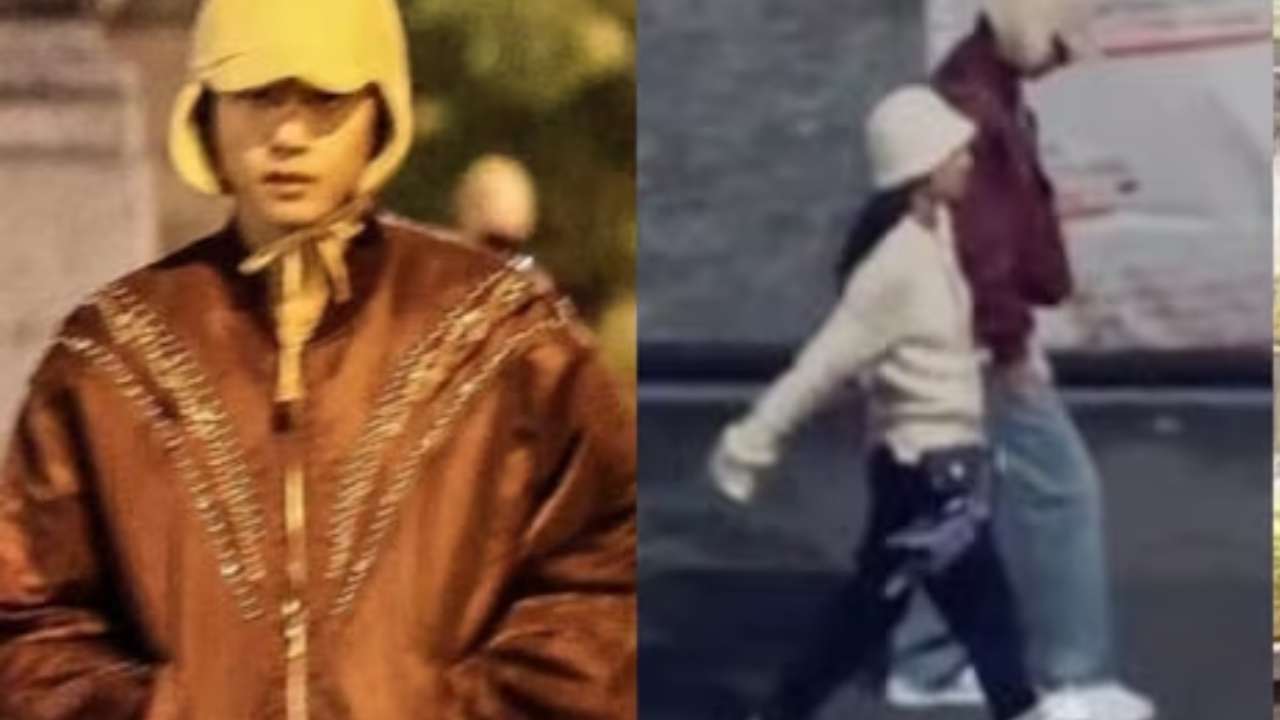 BTS V and Blackpink Jennie have been hitting a lot of headlines since yesterday, the two globally famous K-pop Idols were allegedly caught roaming in the City of Love Paris, holding hands with each other. We are using alleged because there is no confirmation from either of the parties or from their respective K-pop agencies. Kim Taehyung and Blackpink member Jennie earlier sparked a rumor when some of the photos from Jennie's phone got leaked, however in none of the pics the faces of the two idols are clearly visible. The video which has recently been circulating over the social media has sparked a debate onlive leaving Armies and Blinks divided.
BTS V and Blackpink Jennie video
The French Photographer who claims to be a journalist of a local news channel claimed that he filmed the two as a part of his job and didn't choose to post the photo/video on the same day so that the idols can enjoy their personal time unbothered. In the same Instagram story the French journalist also claimed that the pic was not clear because he shot the video from far and that he didn't have his camera with him but only an Iphone. In a Instagram post he wrote 
"Since I get a lot of messages, here are the facts about this video. I simply filmed well-known personalities in the usual context of my work as a journalist. I specify that this video dates from before yesterday (Monday night May 15) and that I posted it today so that they are not bothered. The quality is bad because I didn't plan to see them in front of me and I didn't have my camera. I was walking around in Paris and so I filmed on the iPhone. And yes I saw them well Jennie and V I confirm. Now we are waiting for confirmation from the Idols if they are together or not!"
Are BTS V and Jennie really dating
Irrespective of the confirmation from Big Hit or Yg Entertainment fans are convinced that the two Idols might be dating. Currently both Taehyung and Jennie are in Paris. While V had a Celine shoot scheduled, Jennie is to attend the Cannes 2023 in the French Riviera. Looking back to the time when their photos made headlines, at first it was the alleged Jeju Island pics and then the leaked icloud images of the Blackpink member. Few days later the two were allegedly found spending time together in New York.
All BTS V and Blackpink jennie alleged photos which sparked dating rumors 
Teannie trends on Twitter
Okay the kissing pics were fake..but these aren't..SO TO ALL THOSE PEOPLE SCREAMING IT'S NOT THEM..IT'S THEM 😍..funny how many army's theory of not them together is just going down the drain #TAENNIE pic.twitter.com/RoTNWGc4YU

— abēja_09 🐝 (@nonmelancholia) May 18, 2023
as a taennie supporter since 2017, my heart is so happy right now. i'm so happy for them. they deserve all the happiness, love and peace in the world.

WE LOVE YOU TAEHYUNG
WE LOVE YOU JENNIE pic.twitter.com/L2ArRiVKVK

— L (@nniev_) May 18, 2023
Taehyung and Jennie in Paris walking hand in hand in the City of Love 😭 this is def them!! They're so much in LOVE🥹🫶🏻 TAENNIEEE MY HEART🩷 pic.twitter.com/9Ph708ukjJ

— sleeping (@hityouwidthatd4) May 17, 2023