BTS V K-drama 'Hwarang' to start streaming on Indian channel Zing in Hindi from this date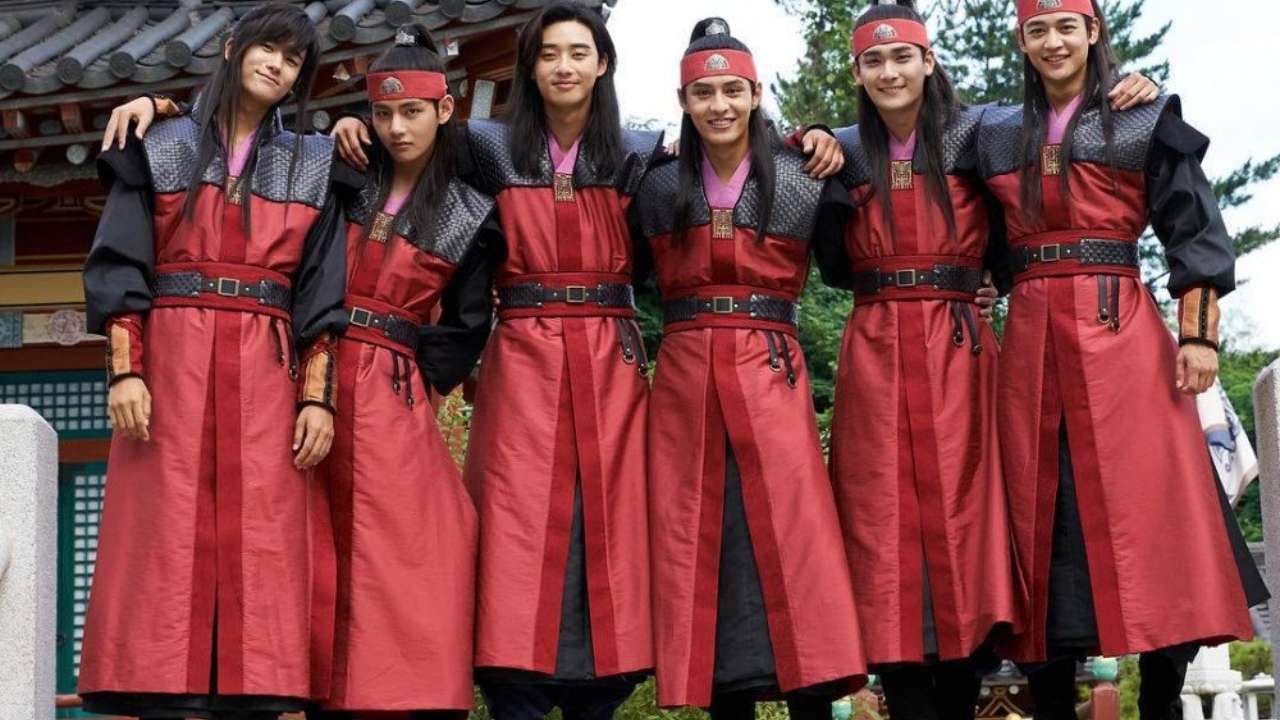 BTS Armys how excited are you on a scale of 1-10?  How exciting it would be to watch 5 Korean superstars in one frame without an OTT subscription. Yes, in a big and first Indian channel Zing which is a part of Zee Entertainment Enterprises is scheduled to air 'Hwarang' starring Korean superstars Park Seo Joon, Park Hyung Sik, Kim Taehyung, Go Ara, Choi Min Hoo and others in Indian households. The story recently gained immense popularity owing to the presence of Wooga Squad members in K-pop terms. Hwarang was also one of the most streamed Netflix shows in recent times, and thereby a hindi dubbed version of the same is no less than a treat for Indian audience who can now enjoy it without any language hurdle.
Hwarang to stream on Zing
Starting from May 8, 2023 the K-drama which is focused on Young warriors and revolves around their journey and struggle to become leaders will be occupying Zing Channel showtime. The show will air from 6-7 PM everyday. The K-drama will be made available in Hindi dubbed version.
About Hwarang
Get ready to travel back in time and witness the epic story of Queen Jiso starring Kim Ji-soo as she takes the throne of the Silla Kingdom. But she's not alone in this battle, as she forms a group of brave young men called Hwarang, including her own son Sammaekjong none other than Park Hyung-Sik. The period drama is focused on protecting her kingdom's secrets and people. Join them on their journey full of thrilling battles, heart-warming friendships, and passionate romances as they fight against those who seek to bring down the monarchy. 
Know what is Cryotherapy which Rakul Preet Singh underwent in -15 Degrees
Hwarang star cast
Cho Yoon-woo, Lee Da-in, Yoo Jae-Myung, Seo Yea-ji, Kim Chang-wan, Kim Ji-soo, and Jin Ju-Hyung, Park Seo Joon, Park Hyung Sik, Kim Taehyung, Choi Min Ho and others will be seen taking the key roles in the period K-drama Hwarang.