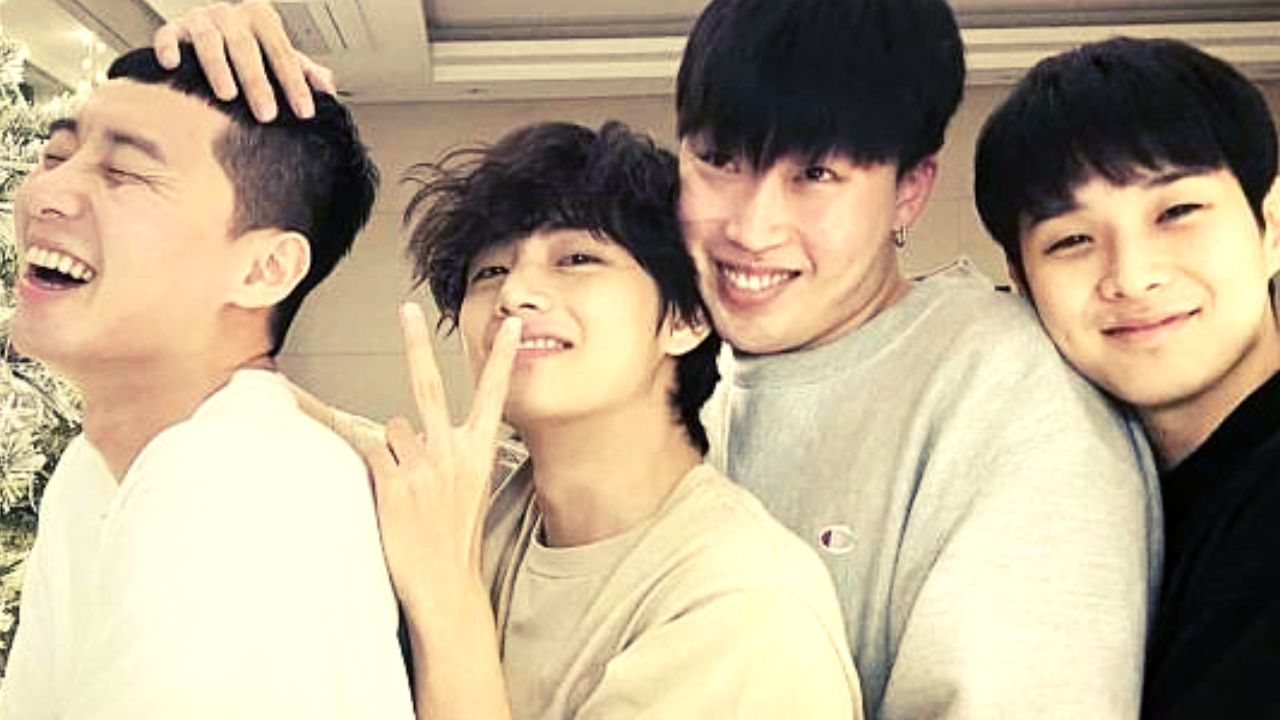 The beloved BTS K-pop member Kim Taehyung aka BTS V will soon join his all-time favorite Wooga Squad members on screen, which is great news for BTS ARMY and K-drama lovers combined.  Yes, you heard that right, they aren't meeting at stage shows, or goofy vacation pictures but, this time the all the five members i.e Kim taehyung, Park Seo-joon, Park Hyung-sik, Choi Woo-shik, and Peakboy are set to reunite for Hybe Entertainment 'In the Soop' spinoff. Earlier we saw the special edition of 'BTS in the Soop' followed by Seventeen both of the seasons went exceptionally hit and now with the spinoff makers have decided to roll out something new and exciting. Which also means ARMY's will see Taehyung's different side with his wooga members.
BTS V & wooga squad 'In the Soop'
Two seasons of BTS and one season of SEVENTEEN have been released in previous editions, and the Wooga Squad will reunite in the upcoming spin-off, named 'In the SOOP: Friendship Trip' and will revolve around the friendship journey, bonding and how it all started theory of best friends- V, Park Hyung-sik, Park Seo-joon, Choi Woo-sik and Peakboy. 
There have been two seasons of BTS In the Soop so far. The septet — RM, Jin, Suga, J-Hope, Jimin, V, and Jungkook – were shown spending time together earlier. In addition, the new 'In the Soop edition' will feature five of Korea's most well-known celebrities. 
When will In the SOOP: Friendship Trip air
Reportedly the 4 episode series will launch in July this year with BTS V along with other Wooga Squad members spending time with each other for 4 days and 3 nights on a vacation. The show will be broadcasted on JTBC and will also be available via VOD on a global OTT platform.