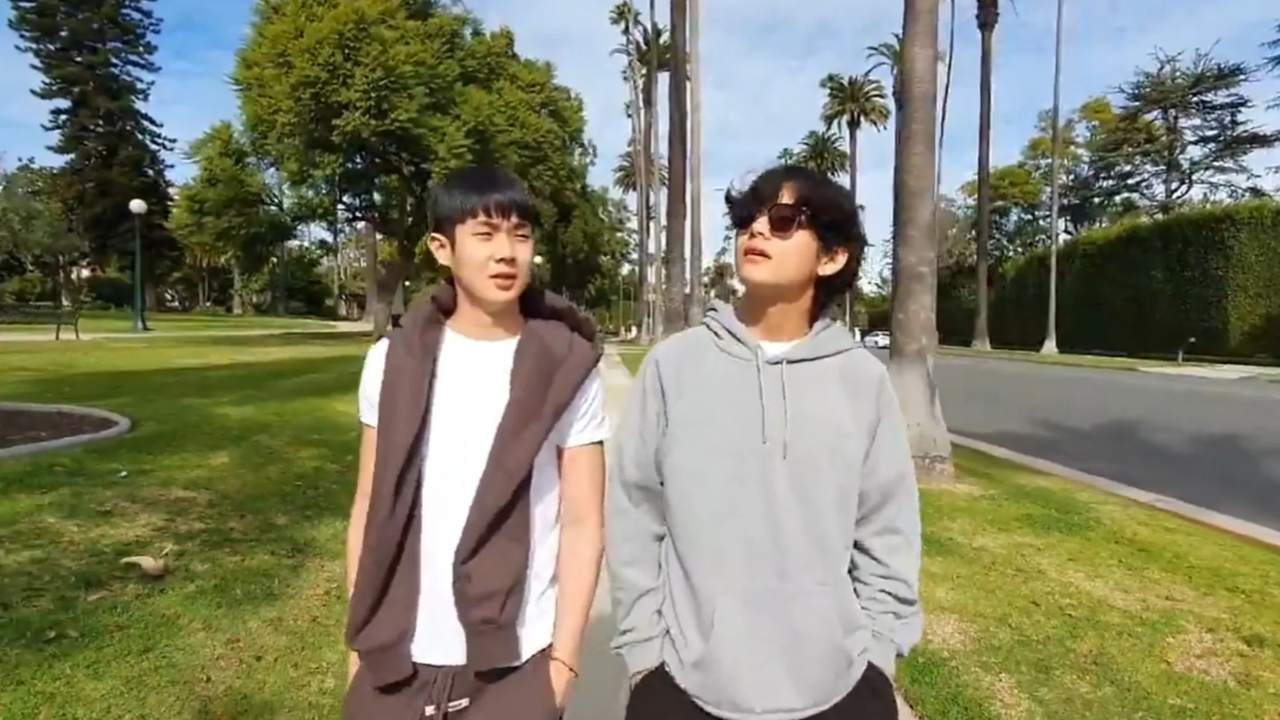 BTS member V aka Kim Taehyung is currently busy with the release of his project 'me, myself and V' concept film, meanwhile multiple reports are also surfacing about his solo album debut. It is reportedly being said that the remaining BTS members Jimin, Taehyung, Jungkook and Suga might drop their solo album by the first half of 2023. But, what's catching attention and generating headlines these days is BTS member V's debut in popular show Youn Kitchen's spin off.
BTS V in Youn Kitchen spin off?
There is no denying that whenever news alleging Taehyung appears online, fans, and notably ARMY, get quite thrilled. According to reports, V from BTS will participate in the Youn's Kitchen spinoff alongside his infamous Wooga Squad buddies Park Seo-joon and Choi Woo-shik.
Producing director (PD) Na Young Suk announced last month that he will be testing a new show called "Seo Jin's", a spin-off of his show "Youn's Kitchen," about a cast of stars starting and operating a small Korean restaurant abroad. However the news quickly gained limelight as soon as it was reported that BTS V aka Kim Taehyung was found secretly filming for the reality show in Mexico. The reality show with the working title "Seo Jin's" is currently being shot in the backdrop of Mexico.
Will BTS V participate in Youn Kitchen's Spinoff
However the news is still not confirmed as the makers are yet to give a nod about Taehyung's participation in the reality show. They stated "Regarding the possibility of BTS member V appearing on tvN's new variety show Seo Jin's, we are in the process of checking whether it's true with the producers who are currently filming on location abroad. Due to the difference in time zones, it's taking some time for us to check the facts, so we ask for your understanding."