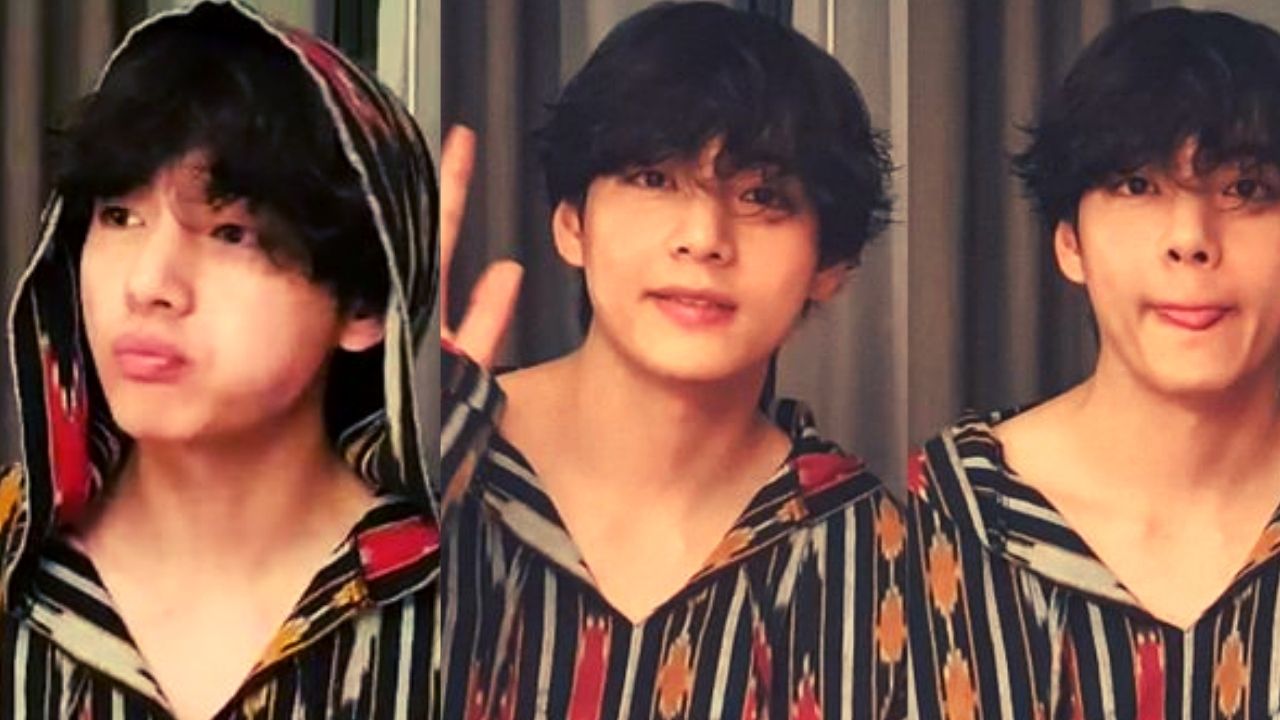 BTS may be on a short Hiatus right now but there is always plenty of content coming from the Bangtan boys which keeps their ARMY busy navigating, exploring and researching. Among such explorations the outfits of BTS and their hairstyles are always the most discussed topic since every fan wants to dress just like their bias, and this reminds us to the time when Kim Taehyung aka BTS V during one of his V live sported some familiar print hoodie which made Desi Indian BTS army fans scream with joy. Many fans claimed that the print Taehyung wore was actually from Odisha, an Indian state famous for Sambalpuri silk designs.
When Taehyung wore Odisha's Sambalpuri design-like shirt
During one of the Vlive where BTS maknae line including Jimin, Jungkook and Taehyung came all together, Taehyung looked incredibly pretty donning a printed silk hoodie shirt and shorts. Indian fans were quick to notice that the design resembled their own Sambalpuri design which is a famous silk saree design. However later a few ARMY disclosed that the similar design also resembled some Mexican print. 
What is Sambalpuri design
Sambalpuri sarees are ancient, hand-woven Ikat saris characterized by the distinctive method of tie-dying the patterns.  This is among the most exquisite ethnic design in India, and for many years, it was exclusively made in Orissa, now Odisha
BTS gears up for BUSAN global concert
For those fans who were completely shattered by the BTS group hiatus news here is some good news on the way. The K-pop boy band composed of J-Hope, Jungkook, V, Jimin, Jin, RM, and Suga will perform in Busan in October, it has officially been confirmed. It serves to promote the 2030 World Expo in Busan.