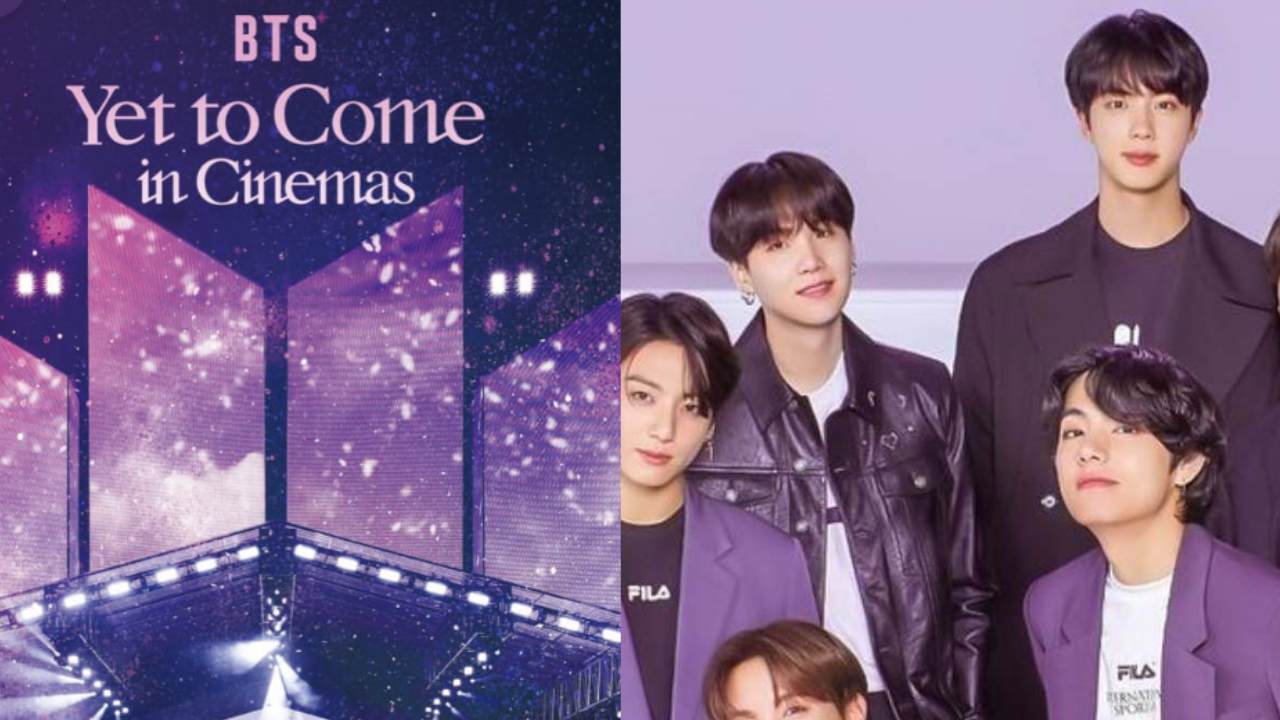 BTS Yet to come in Cinemas ticket prices:
BTS the South Korean pop sensation is all set to make it to the Indian cinemas with their 2022 Busan Concert. BTS members RM, Jin, Suga, j-hope, jimin, Taehyung and Jungkook are currently focusing on their solo careers alongside enlisting their names in the military. As per the label Big Hit BTS will make their comeback as a septet group in 2025. Last year to boost South Korea's Busan bid to host the trade expo 2030, BTS held a special concert for free of cost and now a special screening is organized around the world that will include a special cinematic cut, re-edited and remixed version of the same, as well as some behind-the-scenes footage of their Yet To come performance.
BTS yet to come in cinemas; how to book tickets, register and more- step by step guide
How to book tickets BTS yet to come in cinemas 
To book BTS Yet to come tickets in India you need to visit
https://www.btsyettocomeincinemas.com/
following which you can choose your city and the screen you want. Tickets are available in 2D and 4DX format. As per your choice the website will redirect you to Book My Show and other cinemas official websites, where you can book the ticket as per choice and time slot.
BTS yet to come ticket price in India
BTS Yet to come in cinemas ticket prices were unveiled 2 days prior to its screening. The cost of ticket varies between 280 to 1500 and above depending on the format, screen, seat and theater you prefer. 
BTS Yet to come ticket price in 4DX:
The price ranges in between RS. 1000 to 1500 for the classic screening and can go above for VIP seats.
BTS yet to come ticket price in 2D:
the 2D price for the same ranges in between RS. 280- 600. The cost of ticket goes up as per the choice of seat which is Normal, Executive and Premium, Royal and Platinum.
This should be noted that the price range will vary depending on your city and selection of Cinemas. Cancellation options are also present in some websites. 
BTS Yet to come cinema dates in India
BTS: Yet to Come in Cinemas will begin screening on February 1st in countries throughout the world, including India, and will continue until February 4th. "Featuring hit songs from spanning the group's career, including "Dynamite," "Butter," and "IDOL," as well as the first concert performance of "Run BTS" from the group's recent album Proof," according to the official website.