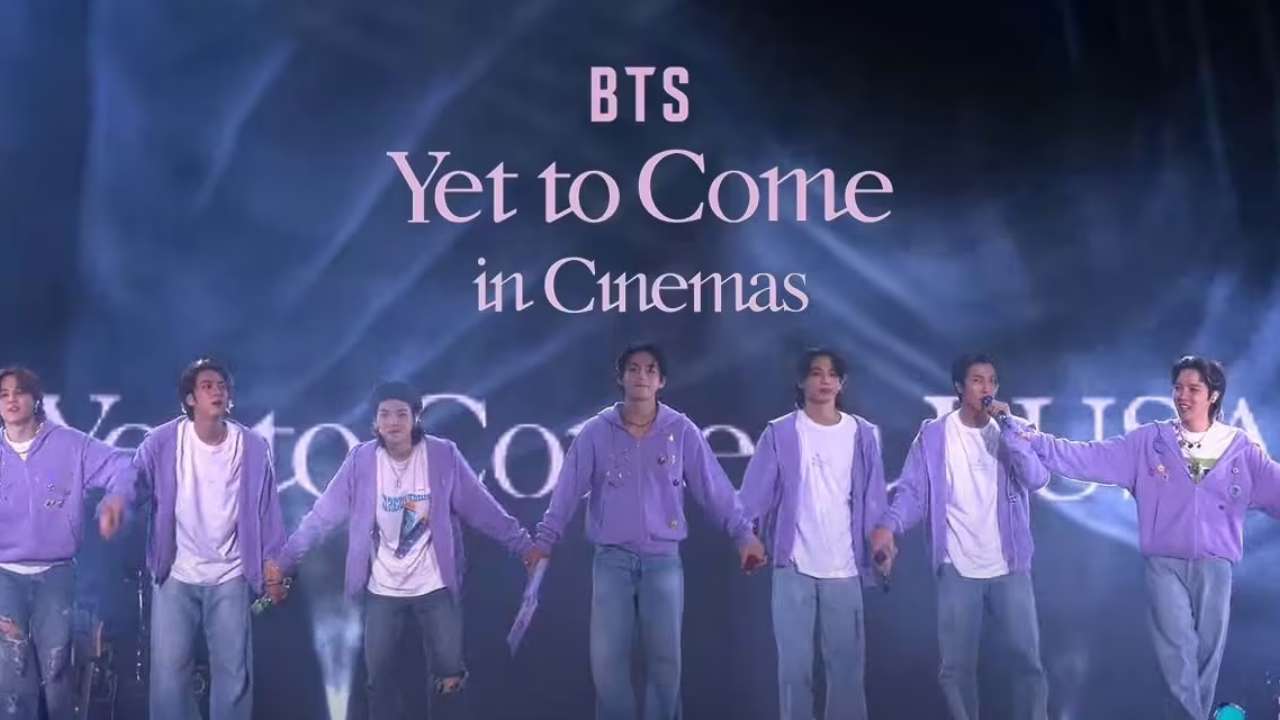 BTS Yet to come in Cinemas first reactions started pouring in as soon as the day 1 screening of BTS Busan concert concluded. ARMY all around the world got a chance to closely witness the K-pop legends last performance as a group before enlisting in the military. The screening of 'BTS Yet to come in Cinemas' featured the unique cinematic cut, re-edited version of the Busan concert, and some behind-the-scenes images and speech. The oldest member Jin, enlisted in the military soon after the concert left the fans in tears, Twitter has been flooded with reactions.
BTS Yet to come in Cinemas first reactions
Centering around Kim Seokjin's announcement about military enlistment post Busan concert in the Backstage video and the poignantly edited clips, BTS yet to come in cinemas is just not limited to the concert video. Many fans who visited the theatre claimed that there is a plot twist in the video which sent others into Tizzy heightening the anxiety among other elements. BTS fans who didn't watch the movie expressed fears and inquired about the "plot twist." And if you're also curious about what happened here we are dropping the spoilers.
Spoilers ahead: We came to know that the plot twist was the unheard video footage and sound clips post Busan concert, especially focusing on Kim Seokjin. In the video Jin was seen announcing his military schedule right after they wrapped up the concert. The members delivered an emotional note for their fans which was overwhelming.
BTS Yet to come in cinemas in India
BTS: Yet to Come will begin having a limited distribution in India  according to PVR Pictures. The film will be shown in theatres from February 1 through 4. Additionally, the Busan concert will be broadcasted in India in a range of formats, including 4D, 4DX, and 2D.  INOX, Cinepolis, and PVR, three well-known multiplex chains in India, have plans to stream the Busan concert movie in their theatres.