BTS Yet to come in Cinemas: When & where to watch in India, ticketing details, cities to host and more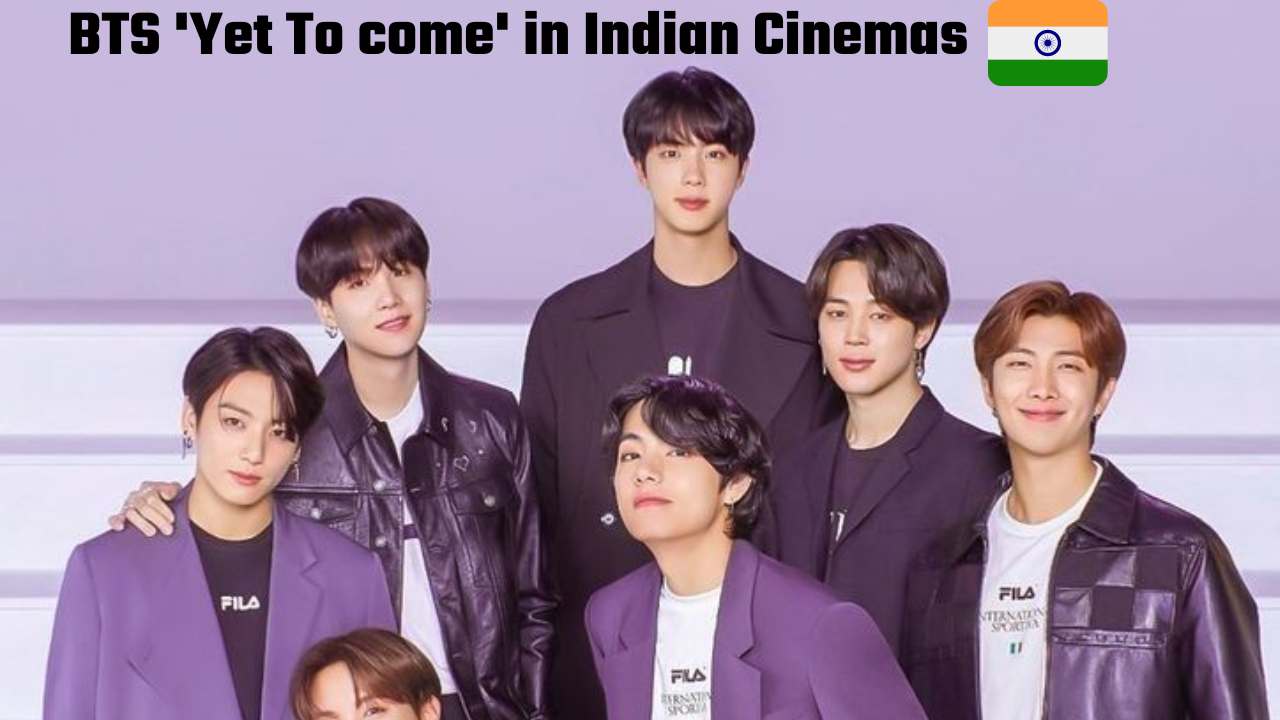 BTS yet to come in Cinemas
: BTS ARMY all around the world are currently on cloud 9 following Big Hit's announcement about the septet Jin, Suga, J-hope, RM, Jimin, Taehyung and Jungkook Yet to come performance in theaters around the globe. Kim Seokjin's enlisting in the military made it evident that BTS as a group will be on hiatus until their return in 2025, which followed an uproar and wave of disappointment among the fans earlier. The Busan concert was the last time we saw BTS perform as a group and now, in a significant move, it was recently announced that fans would be able to watch BTS' performance from their Busan concert in theaters.


BTS yet to come in Cinemas
Announcing the news on their social media handle BTS said "We brought news that there will be a New Year's gift for the year 2023. BTS 'Yet To Come' in BUSAN performance will be released in theatres around the world as a live movie." 
BTS yet to come in Indian cinemas
For all those wondering where you can watch BTS yet to come in India, here are all the deets you are looking for. Popular multiplex chains INOX, Cinepolis and PVR are booked to stream the Busan concert film in their cinemas in India.

Cinematic cuts only in ScreenX, 4DX and big screens

✔ Release at 1st, Feb, 2023
✔ Ticket opens at 11st, Jan, 2023
🔗Info at https://t.co/mZGwAzeyxq

#YetToComeInCinemas pic.twitter.com/X8oi9StIUI

— BTS_official (@bts_bighit) December 20, 2022
When to watch BTS yet to come in Indian cinemas
In India you will be able to attend BTS 'yet to come film in cinemas on february 1, 2023. Moreover in India the Busan concert will be made available in different formats including 4D, 4DX and 2D.
Where to book BTS yet to come tickets in India
To book the tickets for the upcoming BTS yet to come in cinemas you can either visit the BTSYETTOCOMEINCINEMAS.COM. or check out the multiplexes authorized website who will soon make the ticket details available.


Which Indian cities will host BTS yet to come in Cinemas
Popular Indian cities which previously were also in charge of hosting one of the BTS concerts in cinemas will take up the charge. This will include Noida, Delhi, Ahmedabad, Lucknow, Ghaziabad, Mumbai, Chennai etc.
What to expect from BTS yet to come in Cinemas
During their Busan concert BTS grooved and sang on multiple songs including RUN BTS, butterfly, Cypher pt. 3 killer, Zero O clock, Mic Drop, yet to come title track and more. So we can definitely expect a theater full of the BTS army turning the show into karaoke and dance battle.