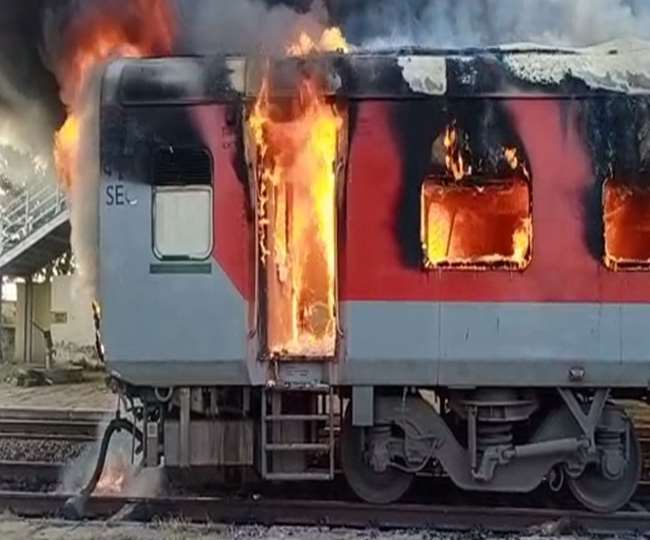 Burning train in Muraina:
The news of a severe accident from Madhya Pradesh is emerging where a fire broke out in a moving train near Hetampur in Morena. The accident happened around 3 pm on Friday in the Durg Superfast Express going from Udhampur to Durg. A fire broke out in four AC coaches near Hetampur in Morena and the train was stopped near Hetampur station after the fire broke out. 
However, soon the coaches were separated from the other coaches. Along with this, the fire brigade was also called from Morena and Dholpur to extinguish the fire.
Fire brigades were trying to douse the fire. After getting information about the fire on the train, the police, administration, and railway officials also reached the spot.
The cause of the fire is yet to be ascertained. However, there is a possibility of a short circuit. Also, no information has been received about the casualties of the passengers so far.