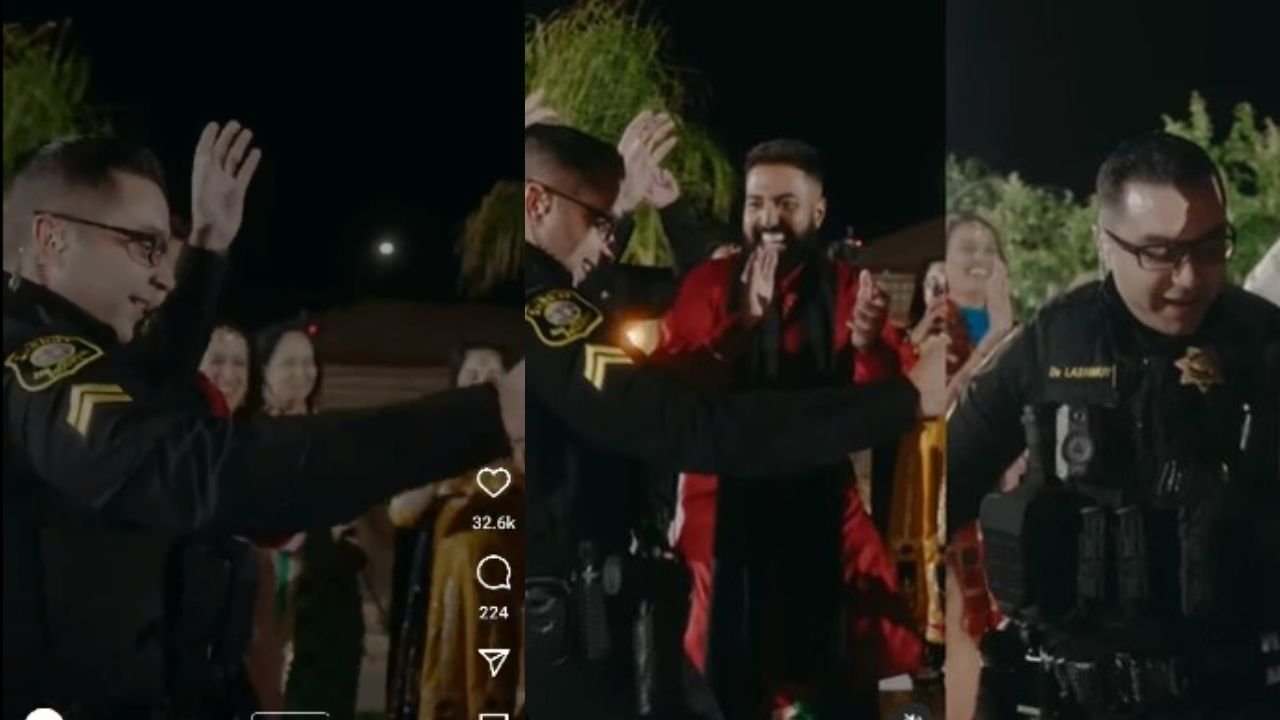 California cops dancing at Punjabi song: Hence proved no one in this world has the power to resist Indian Punjabi upbeat peppy tracks. While the world still likes to groove on daler Mehndi Tunak tunak, this viral dance video of California cops has left everyone stunned. The incident took place a few days ago when a few local cops got the complaint of noise from the neighbors of the Punjabi family who were hosting a big fat Indian wedding. But, what happened next will leave you in splits.
California cops ends up dancing in Punjabi wedding
A Punjabi family in California hosted a pre-wedding event, which drew the attention of two sheriff's deputies. After receiving noise complaints from the neighbors, they went to Manpreet Toor's house in order to make them stop playing loud songs. As soon as the cops arrived the whole celebratory mood of the family turned into the tense one but Fears dissipated quickly once the two deputies joined the celebrations. The family members asked them that they will turn it off and requested them to join for a while in the last song. And it went like
California cops dancing at Punjabi song Incident
Ms. Toor told ABC 10 news ""We asked them to dance and then I taught him two moves, 'turn the doorknob', 'turn the lightbulb', 'crush the cigarette' and he got up there and he just did his own thing. He was awesome," 
California cops thanked the Punjabi family in a tweet
In a tweet, the San Joaquin County Sheriff's Office expressed gratitude for their courtesy and hospitality, noting that the residents had agreed to turn down the music. The cops were later invited in the reception party too. 
Twitter reacts on California cops dancing at Punjabi wedding