Cannes 2023: From Esha Gupta to Dolly Singh, these Indian Celebrities will make their Red Carpet Debut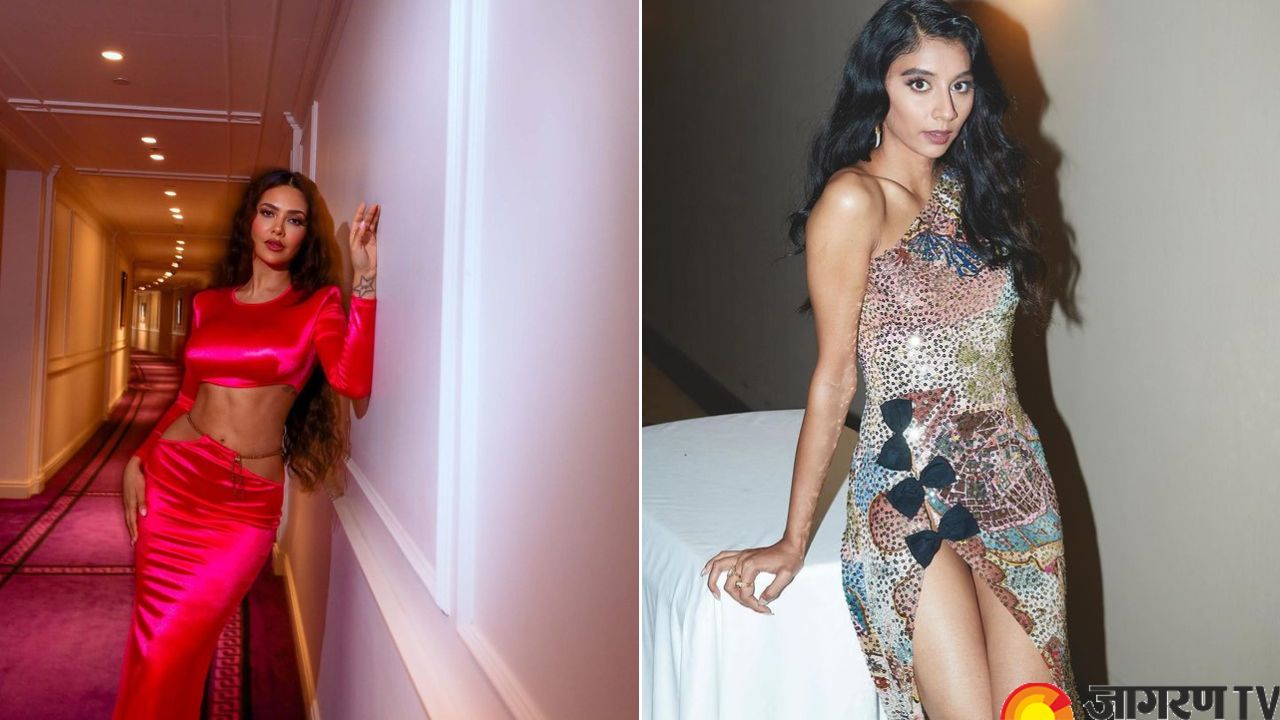 All eyes on Festival de Cannes! Fans have been very excited to see their favourite celebs walk the red carpet at the iconic event as the countdown to the 2023 Cannes Film Festival has begun. For those who are unfamiliar, Cannes is a festival where feature films, documentaries, short films, and other types of films are shown every year. 
Cannes 2023 Red Carpet
The 76th Cannes Film Festival will begin on May 16, 2023, and end on May 17, 2023. The renowned Cannes red carpet will be held at the Palais des Festivals et des Congrès in 2023. The Cinéma de la Plage offers open-air showings of films that will be shown at the 2023 Cannes Film Festival for those who prefer to see them outside.
Indian Celebrities At Cannes 2023
If we are talking about Cannes 2023, it is absolutely obvious that Bollywood stars are already prepared for the Red Carpet. To boost all your curiosity, this year's Cannes will see many Indian Celebrities marking their debut at the prestigious event. There are many new and unexpected names on the list. Let's check out Indian Celebs who are making their Cannes debut this year.
Anushka Sharma
This was destined to happen. When Anushka Sharma walks the red carpet, she serves and we can't wait to see her sparkling glamour at Cannes. As the event is about to start, fans are eagerly waiting to get a glimpse of the 'Ae Dil Hai Mushkil' actress. Renowned Hollywood actress Kate Winslet will be joining Anushka. 
Sara Ali Khan
It is also reported that Saif Ali Khan's daughter Sara Ali Khan will also be making her Cannes debut this year. The news is yet to get confirmed, but it seems like the 'Kedarnath' actress is all set for the event. She was also spotted at the airport recently. 
Manushi Chillar
Bollywood actress and Miss World 2017 Manushi Chhillar will also be making her Cannes Film Festival Red Carpet debut. Manushi Chhillar will walk the red carpet in honour of women in film. Manushi made her debut in Bollywood alongside Akshay Kumar in Prithviraj Chauhan. 
Dolly Singh
Famous Social media influencer and actor Dolly Singh will also make her Cannes 2023 debut. Dolly Singh rose to fame as one of the most well-known content creators, creating her own Dollyverse featuring characters like Raju Ki Mummy, South Delhi Girl, Guddi Bhabhi and more.
Esha Gupta
With her glamorous and fashion statements, Esha Gupta continues to shine and represent India at the global level. Keeping up with this, Esha will now make her debut at the 76th Cannes Film Festival.
Shannon Kumar Sanu
Shannon K, daughter of singer Kumar Sanu, will also make her debut at Cannes. Shannon started her singing career with the release of 'Poo Bear' in 2018. In 2020, she made her acting debut in the Hollywood movie 'The Big Feed' in Hollywood.
Cannes 2023 Red Carpet Live Stream
Live streaming of the Cannes Film Festival 2023 will begin on May 16 and end on May 17. It will be live-streamed on France 2 and globally on Brut, according to the Cannes official website. Check out the official website of the 2023 Cannes Film Festival and its social media accounts on YouTube, Twitter, Instagram, and Facebook, to know how to watch the festival in India for free.