Amarinder Singh Biography: Everything about The Former Punjab CM and Congress leader, know his Political Career, Family more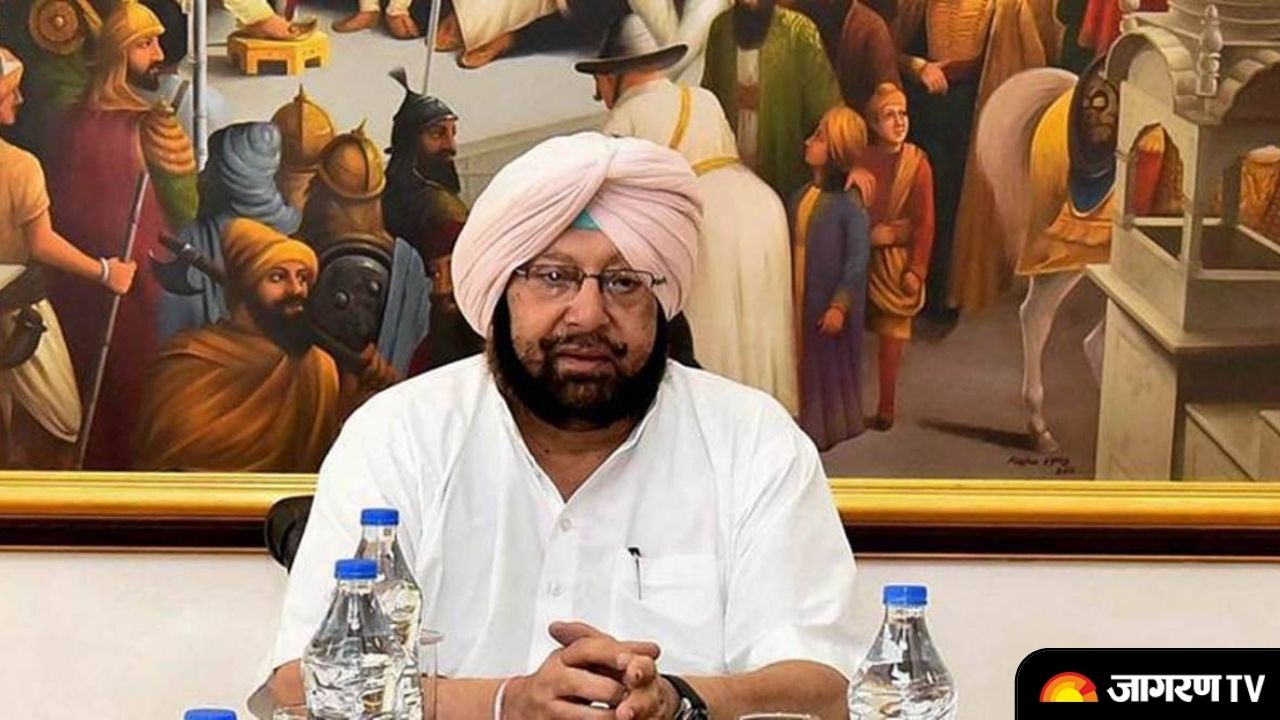 Amarinder Singh Biography: Indian politician Captain Amarinder Singh in a military historian, author, former royal, and former veteran who served as the 15th Chief Minister of Punjab.  He is the MLA from Patiala and also held the office of Punjab Pradesh Congress Committee, the state division of the Indian National Congress before Navjot Sidhu. Amarinder Singh is also the oldest chief minister by age who served any state in India. 
Amarinder Singh Birth and Education 
Singh was born on 11 March 1942 (age 79) in Patiala, Patiala State, British India (now Punjab, India). He is the son of Maharaja Sir Yadavindra Singh and Maharani Mohinder Kaur of Patiala belonging to the Phulkian dynasty. 
Amarinder Singh studied in Loreto Convent, Tara Hall, Shimla, and later Lawrence School, Sanawar, and later completed his schooling from The Doon School, Dehradun.
Amarinder Singh Wife and Children 
Singh got married to Preneet Kaur in 1964 and the couple has one son named Raninder Singh, and one daughter, Jai Inder Kaur. Amarinder's wife Preneet also served as a Member of Parliament and served the office as Minister of State in the Ministry of External Affairs from 2009 to October 2012.
Amarinder Singh Family
Amarinder Singh's sister Heminder Kaur got married to former Foreign Minister K. Natwar Singh. Amarinder's wife Preneet is the sister of Shiromani Akali Dal (A) supremo and former IPS Officer Simranjit Singh Mann's wife. 
Amarinder Singh Indian Army career
Singh joined the Indian Army in June 1963 after graduating from the National Defence Academy and the Indian Military Academy. During his service in the army, he was commissioned into the Sikh Regiment and also served as the aide-de-camp to the General Officer Commanding-in-Chief Western Command, Lieutenant General Harbaksh Singh, from December 1964. 
However, Amarinder left Army at the start of 1965. But during the breakout of the Indo-Pak War, he rejoined the services and fought in the 1965 Indo-Pakistan war. He left the armed forces permanently in  December 1966. Amarinder who has comes from an Army Background then quoted, "Army will always be my first love".
Amarinder Singh Political career
Lok Sabha

Preceded by

Gurcharan Singh Tohra

Member of Parliament

for Patiala

1980–1984

Succeeded by

Sardar Charanjit Singh Walia

Preceded by

Navjot Singh Sidhu

Member of Parliament

for Amritsar

2014–2017

Succeeded by

Gurjeet Singh Aujla

Political offices

Preceded by

Parkash Singh Badal

Chief Minister of Punjab

26 February 2002 – 1 March 2007

Succeeded by

Parkash Singh Badal

Preceded by

Parkash Singh Badal

Chief Minister of Punjab

16 March 2017 – 18 September 2021

Succeeded by

TBD