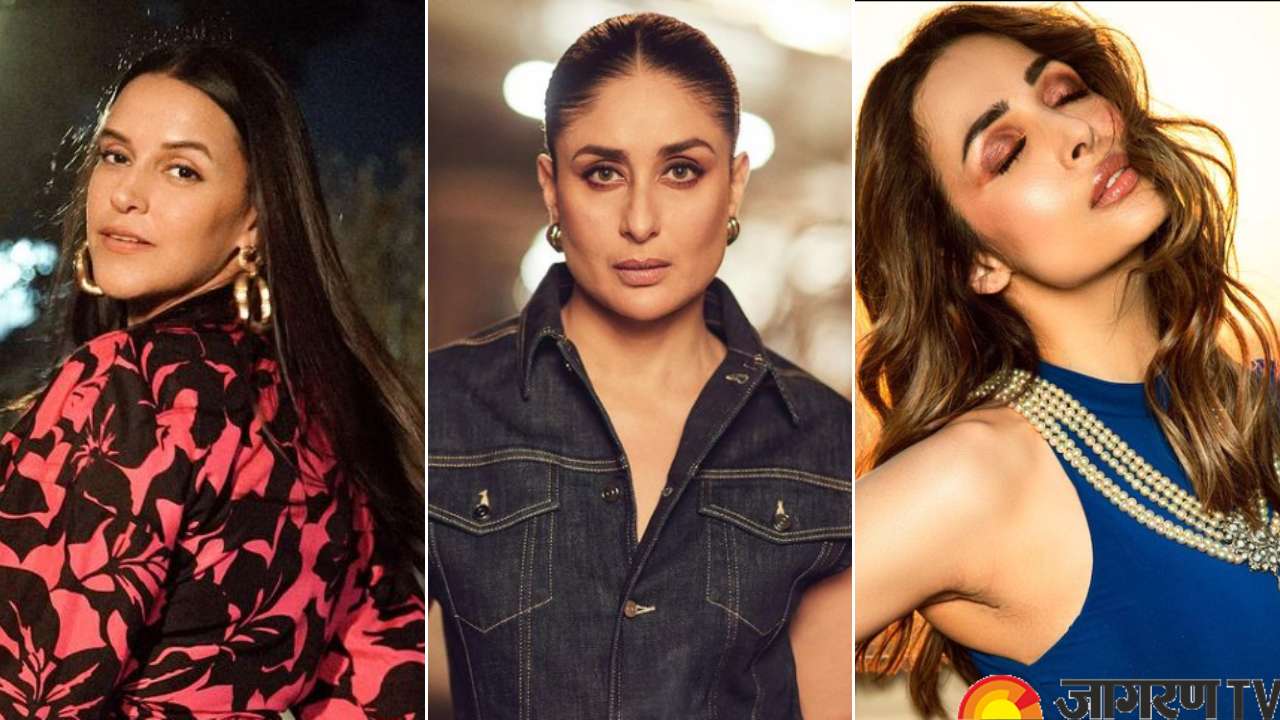 Antara Motiwala Marwah, who is married to Mohit Marwah, the son of actor and film producer Sandeep Marwah, took the runway at the Lakme Fashion Show on Friday. Antara, who is expecting a second child with Mohit, didn't hesitate to show off her baby bump on the runway. She paired a full-sleeve crop top with a plunging neckline and a straight skirt in the same color. She also wore stilletos and a silver kamarband. She walked the ramp with poise and confidence as her hubby and other Bollywood celebrities cheered her on.
Bollywood actresses, models, and celebrities in general are no longer embarrassed to walk down the street or even on the runway while carrying a cute baby bump. In fact, these celebrities prefer to work during their pregnancy and set maternity goals for all women. 
Let us look at some of these actresses who amazed us by beautifully carrying their baby bump on the ramp.
Masoom Minawala
Masoom Minwala, a well-known blogger and influencer, flaunted her stunning baby bump during a runway walk at the FDCI Lakme Fashion Week 2022.
Minawala is a global influencer with over 1.3 million Instagram followers and has appeared at Paris Fashion Week, the Festival de Cannes, and other similar events. The influencer stole the show for the designer duo Gauri & Nainika, wearing a stunning deep-plunging neckline gown with a flowy skirt, tied hair in the back, and subtle nude makeup, with her cute baby bump.
Kareena Kapoor
Kareena Kapoor Khan, who walked the runway for Sabyasachi Mukherjee, was another diva who captivated us. Kareena was dressed in a heavy, fully-embroidered olive green lehenga with a dupatta over her head. Her entire look was enhanced by submissive make-up and a lovely maang teeka. She not only walked the runway, but she also worked throughout her pregnancy.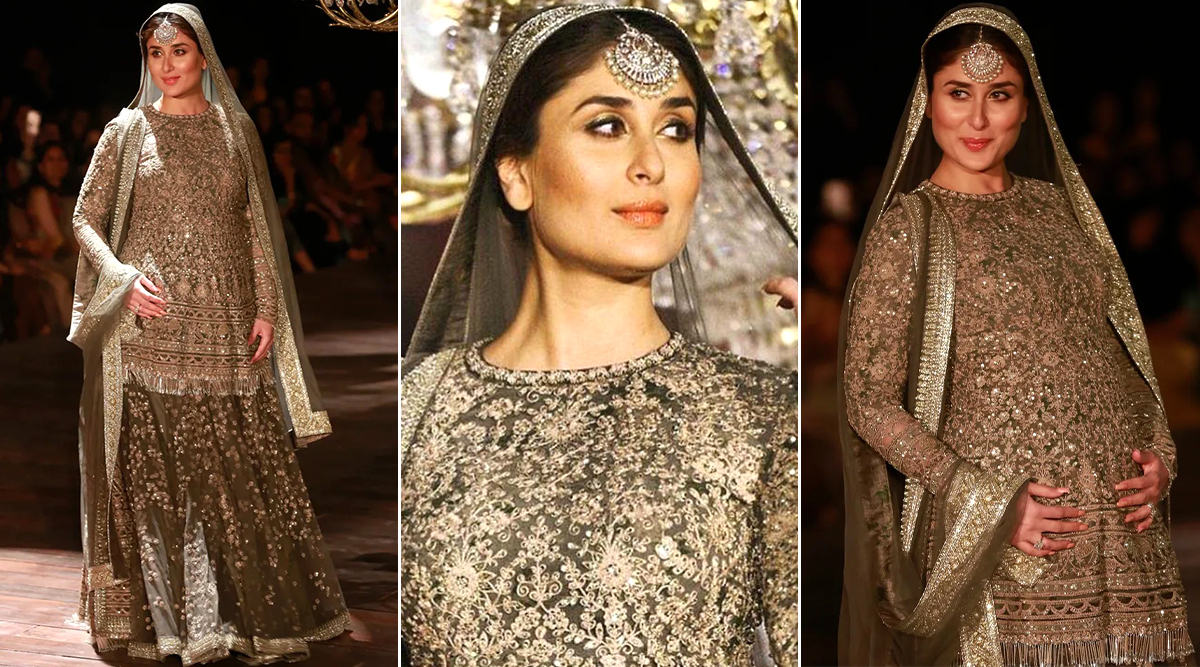 Neha Dhupia
Neha Dhupia, the winner of the Femina Miss India 2002 contest made her pregnancy announcement on the Lakme Fashion Week 2018 runway. Angad Bedi and Neha Dhupia made an ultra-glam duo and stole the show for the designer Payal Singhal. The main highlights of the evening were Angad and Neha, who wore identical outfits with flowery prints.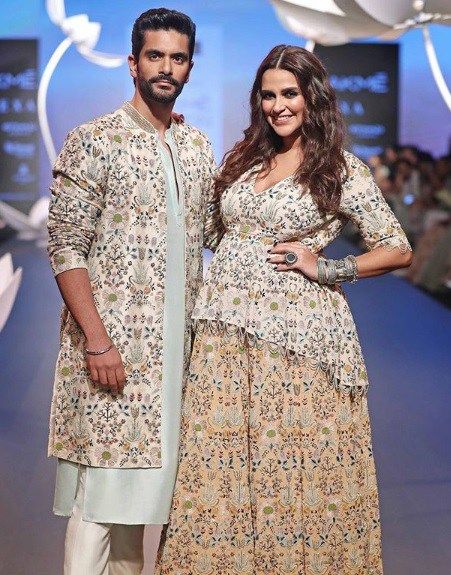 Malaika Arora
In 2009, Malaika was just as carefree as she is today. When the gorgeous woman revealed her pregnancy in 2009 at Lakme Fashion Week while wearing a cutaway gray-mauve dress, which took our breath away.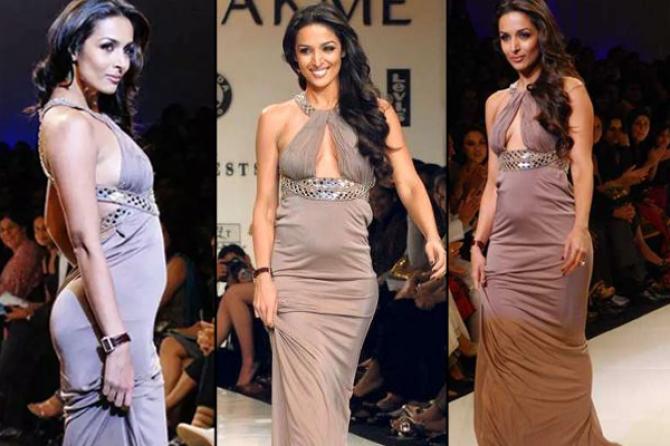 Carol Gracias
Carol Gracias is a model icon, and her name will undoubtedly go down in fashion history. Carol walked down the runway with her baby bump not once, but twice. She also talked about how she was able to walk the runway while pregnant.
Shveta Salve
The actress has always been a proponent of breaking preconceptions, and throughout her pregnancy, she accomplished just that. When Shveta Salve displayed her baby belly on a ramp in honour of Mother's Day, she established herself as one of the coolest expectant mothers. Carol Gracias followed Shveta as she made her way down the slope. Shveta attended the occasion wearing a stunning saree.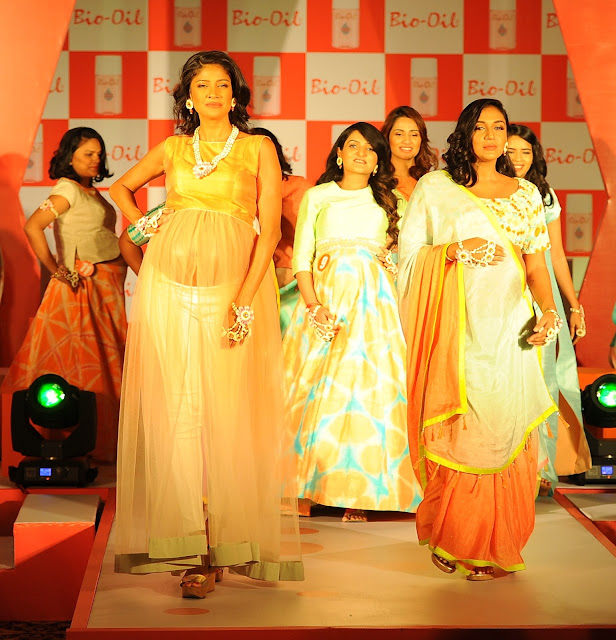 Lara Dutta
Model-turned-actress Lara Dutta was one of the main attractions at the India International Jewellery Week (IIJW) finale, walking the runway in a white gown and wearing a massive diamond necklace and earrings. Her baby bump, however, was the most "attractive" aspect of her ramp walk. Lara was three months pregnant at the time.